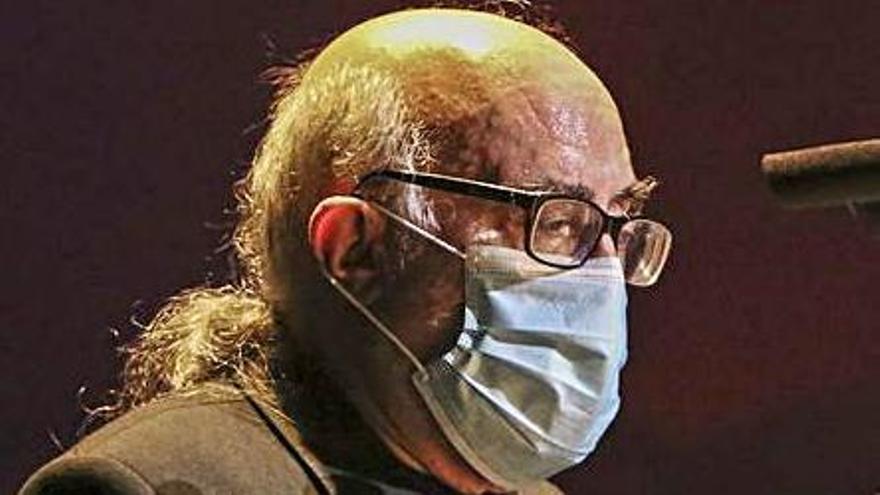 Saying that the Spanish Theater Show of Contemporary Authors has passed the test with flying colors is a reality, in an edition in which the wind blew against it. With the capacity reduced to 50 percent, the majority of meetings sifted by plasma, the absence of authors who have not been able to travel to Alicante or the suspension of the meeting of translators, The Show has made it clear that it can and should go ahead. Although, yes, they will have to rethink the changes that the situation has caused because some have come to stay.
"All festivals are going to have to start thinking about doing things that have been caused by a tragedy, but that are going to be very useful," he said this Friday. Guillermo Heras, director of this meeting, when taking stock of this 28th edition that ends tonight. For example, the use of online communications through platforms. «The same must be considered for next year the use of this virtual format, although I still believe that the true strength of the performing arts is live and it will take us a few months to recover it, "he said. However, "it can help us to do projects with Latin America, to be able to meet authors from that continent who are doing an extraordinary job."
The occupation, despite the restrictions, has been practically at the level of other years. "It is clear that There is a loyal audience that follows us and we have even had to cut ticket sales by capacity, although it is true that there is an older audience that is still afraid to go out. That means that we have to rethink communication strategies to calm that unease again.
Another debate that the pandemic has opened in this edition is the issue of the schedules of the performances, something that Heras will raise at the meeting of the Board of Trustees of the Show, which has been set at the end of February. "I'm going to take time to think about why the need to change the schedules may have arisen; There is going to be a change in trend in Spanish society caused by the mandatory nature of closing hours ".
In his "obsession" with the decentralization of spaces, he defends the CSC Gastón Castelló «that we have recovered this year "and considers that it would be a" great "place for" the Alicante authorities to consider as a place of residence for an Alicante company. " In his opinion, of the 800 public theaters in Spain "many are sculptures or do very little programming and I believe that the Show must continue to be a place for reflection and debate."
New languages
The arrival of new languages ​​is already a necessity and something to look at for the next appointment. «An effort must be made so that shows that have taken a step forward, without being frivolous, have a place: transdramaturgy, crossbreeding, everything that is somehow experimental with a foundation, and there I think the dramaturgy will be able to open a possibility of investigation. Hopefully by means and by budget we can bring things like that ", referring to the endowment froze five years ago. "The important thing is to see what wounds, what scars, what consequences all this is going to leave us, and from there the playwrights will be able to investigate."
For Guillermo Heras, every time there will be a greater distinction between the territory "of a theater of leisure" and "a theater of thought" with whom "it will be more important to fight." "That is where I believe that we are going to have a nucleus of citizens who will continue betting on the theater; and there is going to be a theater that, I'm very sorry, is not going to make sense.
For the future, he stressed that we must bet more on street theater. "It is a genre that has been treated a bit as survival, but I would like to summon ten playwrights, for example, and who did something for the Concha de la Esplanada."
In the post-pandemic, he stressed, "there will be a responsibility on the part of the administrations to think about their role."
As I wish for the future: «I would like to go from this year's motto Memory without forgetting to Presences without absences».

www.informacion.es

Digsmak is a news publisher with over 12 years of reporting experiance; and have published in many industry leading publications and news sites.