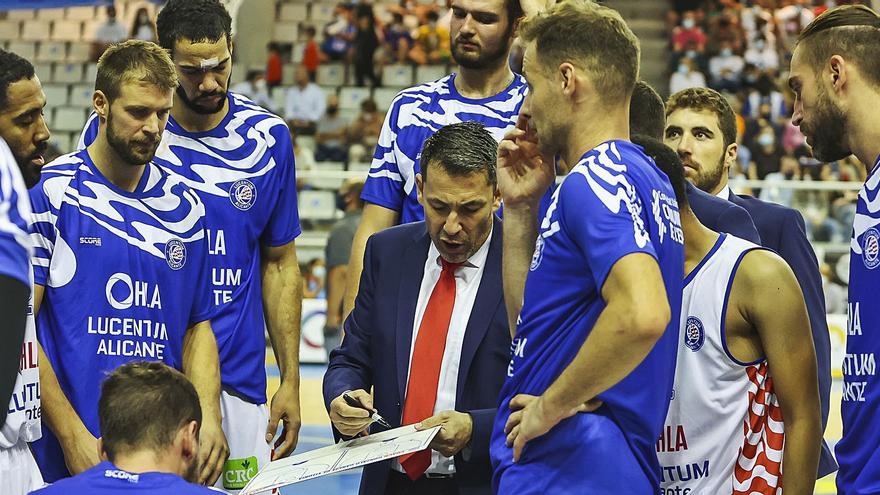 «It is true that the three defeats affect the head, especially because of how it has been, the three games in a row, having the ball to win in all … but the week has been very good, it gives the feeling that we have played a month and we have only been a week, we hope to be strong, we go to a field that is a luxury and has to give us extra energy to forget any bad situation we have, "said the HLA Alicante coach, aware of the tough start to the season: "It has not been productive having to play so many games so in a row because we also had to put Justin in the middle of the competition week. It has not been good for us, now we hope to improve, the team is working well and they want to. Now we have a difficult opponent, but this is basketball and anything can happen.
"The heads are different in each player. Playing against Estudiantes should serve to take pressure off us. It is the favorite, a great team … We do not have that finger pointing at you saying that you have to win because you are better. But it can also be negative because if you are not mentally strong and they take an income from you, you can get carried away ", reflects García de Vitoria.
«We are going to an incredible stage against a team with great prestige. More than 7,000 people in the first game. It is a site to show that we are good players. You have to be brave, "asks the coach, who praises his rival. «They are very good and very well managed on the bench. What I like the most about them is that they know that they are playing in the LEB, when the game starts to roll up their sleeves, it is very difficult to be from Estudiantes and adapt so well to this competition, "said the Lucentino coach, excited about the Tomorrow's appointment: «I worry about everything about them, but I really want to play against them. It is a very cool game that is to suffer, not to enjoy, and when the game is over you will have the feeling that we have given everything »
García de Vitoria is calm with what the directive transfers to him. «They told me about a project when they met with me and we have only been here for a week, a lot of new players, a new coach, a new staff … things are difficult to take and we know where we are and what we want to do. In the professional field, victory or defeat marks a lot, but if we have set a path, we must follow it. If the first time we change the plan, we will go wrong. You have to be patient, the boys are working well, you see them suffer after losing. The team is concerned and aware, I am calm, "he explained.
On the fans he asked for support. «I speak from the heart. It frustrates me not being able to give a victory to the fans and see Kali screwed up, that a group of fans who went to Lleida saw our bad image. I have their phrase on my board because they are a very important part of the club, I only ask them to be patient and to continue supporting us.

www.informacion.es
Eddie is an Australian news reporter with over 9 years in the industry and has published on Forbes and tech crunch.