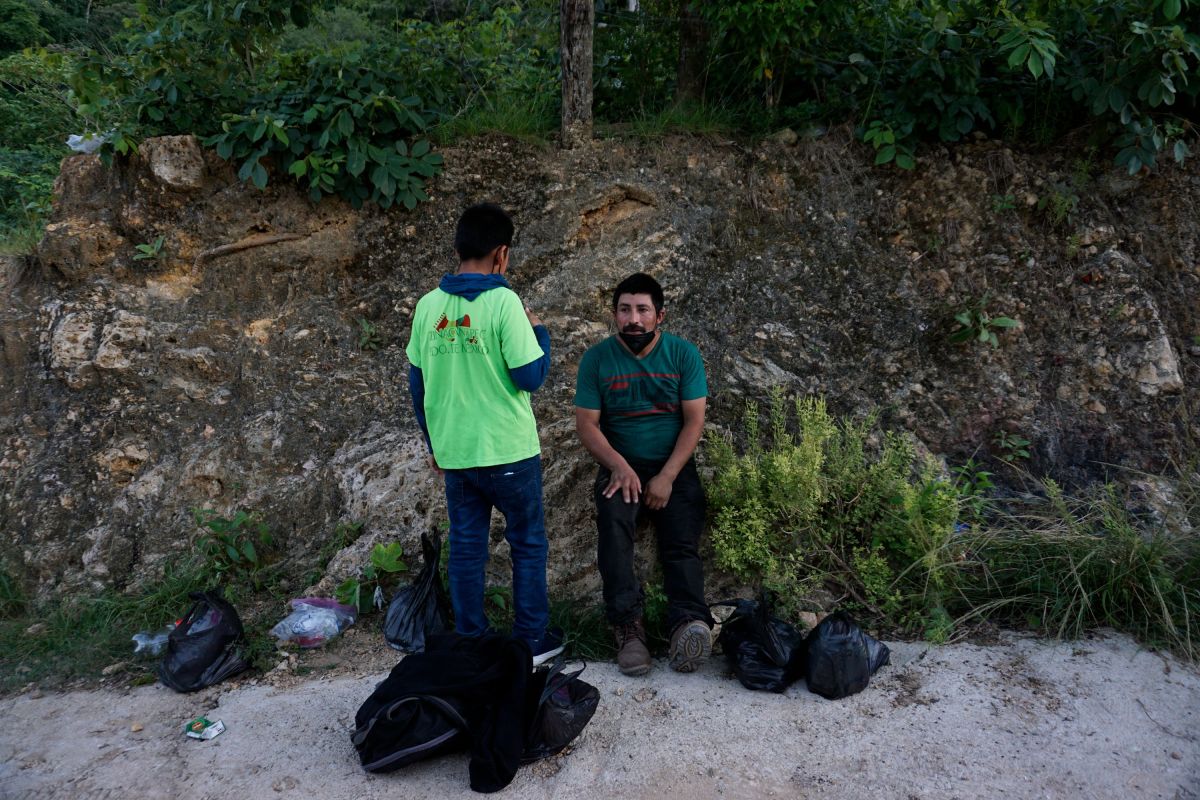 Foto:
JOHAN ORDONEZ / Getty Images
The International Organization for Migration (IOM) announced that almost two out of every three of the new Mexicans deported by the United States in 2020 to date migrated in search of "economic opportunities."
EFE announced that the IOM conducted a survey of more than 1,000 migrants deported to Mexico under title 42 in which it found that the 64% of Mexicans did it mainly for economic opportunities, 19% for security and 17% for family reunification.
When analyzing the information of male Mexicans who tried to cross into the United States, 59% argued economic reasons, 13% family reunification and 8% for security concerns, the agency said.
Regarding the information of women, a 11% mentioned safety as the main reason, 5% did it for economic opportunities and 4% for family reunification.
When delving into the security concerns of Mexican migrants, the survey found that the two most cited mentions were crime, with 33%, and the presence of armed people, with 30%.
Those who left Mexico for security reasons departed from 11 states: Michoacán, 37%; Guerrero, 22%; Chiapas, 7%; Oaxaca, 7%; and Mexico City, State of Mexico, Guanajuato, Hidalgo, Puebla, Veracruz and Zacatecas, with 4% each.
Of the more than 1,000 people consulted by the IOM, migrants from Honduras represented 50%, from Guatemala 27%, from Mexico 13%, from El Salvador 8% and the remainder from other countries.
Among the findings of the IOM work, significant differences were also found in the dynamics of crossing between the Mexican and foreign population, because while the Mexicans said they had made several attempts to enter the United StatesMost of the migrants from other countries said they were caught in their first and only attempt to do so.
"In the interviews conducted between May and June of this year, foreigners and Mexicans indicated that the main need they present is the legal assistance for processes in the United States"Emphasized the IOM.
Dana Graber Ladek, IOM's Head of Mission in Mexico, explained that with this study, the institution seeks to "provide important information that can contribute to the detection of the needs of vulnerable populations in situations of mobility."
You may also like:
Man sues bar for allowing him to drink excessively and will be compensated with $ 5.5 million in Texas
American Airlines suspends alcoholic beverage service on flights until next year
New job with better salary: survey reveals that 65% of employees in the United States are looking for a change

eldiariony.com
Eddie is an Australian news reporter with over 9 years in the industry and has published on Forbes and tech crunch.