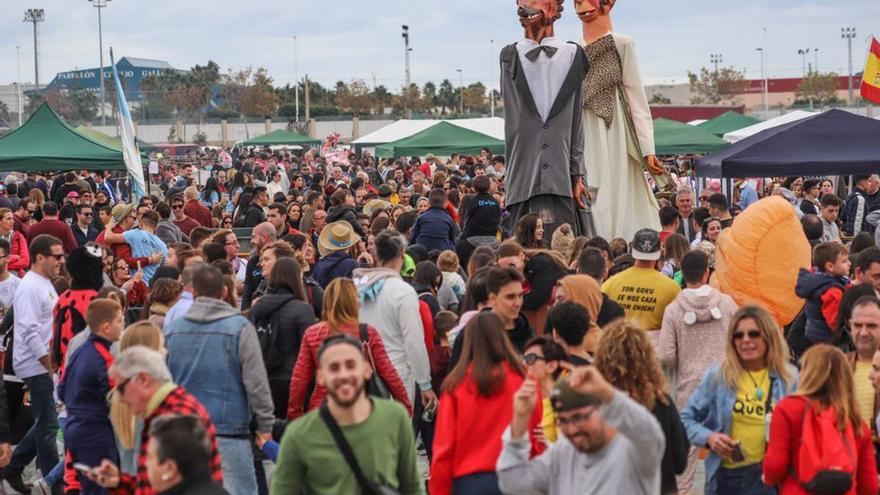 The "chopping" of contracting works, services and supplies referred to the same objective, in this case the organization of the patron saint festivities, allows the administration to speed up the processing of awards and on many occasions, to contract directly with trusted supplier companies. . The law on Public Sector Contracts prevents this division because it allows reducing its amount and advertising requirements, as well as other aspects related to the award procedure. Something that must be supervised by the area of ​​intervention and the municipal contracting department.
The municipal government has just put out to tender the hiring of the installation and rental of a tent for twelve days – from December 1 to 12 – for 111,303 euros with a capacity for 1,500 spectators, with 15 toilets and a stage measuring 18×15 meters. The marquee is intended to house "five major productions", of which there is no trace in the contractor's profile of their administrative processing one month before the patron saint festivities and which will generate another five contracts. The government team has not provided details about these events, which can be resolved, as is the usual practice in the areas of Culture and Festivals, with the start of the file and the choice of companies that offer exclusive shows. Yesterday also announced the hiring of the gala for the election of the Queen of Salt, an event included in the parties to be held at the Municipal Theater. Valued at 20,099 euros, of which 6,400 are destined for clothing.
In the same government meeting yesterday, it was approved to start a contract for the organization of the Children's Parade -on December 5-, which has been part of the programming of the patron saint festivities for years. Divided into four lots – dressing room, floats, sound system …-, it goes out to tender for another 36,000 euros.
To these files is added that of lighting – festivities and Christmas – and include specific motifs dedicated to the image of the patron saint both on Caballero de Rodas street and in the parish church of La Inmaculada itself. This contract is valued at more than 200,000 euros. The governing board has already proposed local company Radiluz as the winner, after excluding the other company submitted to escrow for not justifying its downward prices.
Accelerated real estate acquisitions
The City Council is still blocked in a good part of its main management but accelerates in the purchase of assets. Yesterday began the process at the governing board for the direct acquisition of the building located on Calle Clemente Gosálvez 24. The property is not appraised and the purpose of the purchase has not been justified, but its most likely use is the expansion of the City Council, despite that the government still does not use the old Town Hall.

www.informacion.es
Eddie is an Australian news reporter with over 9 years in the industry and has published on Forbes and tech crunch.