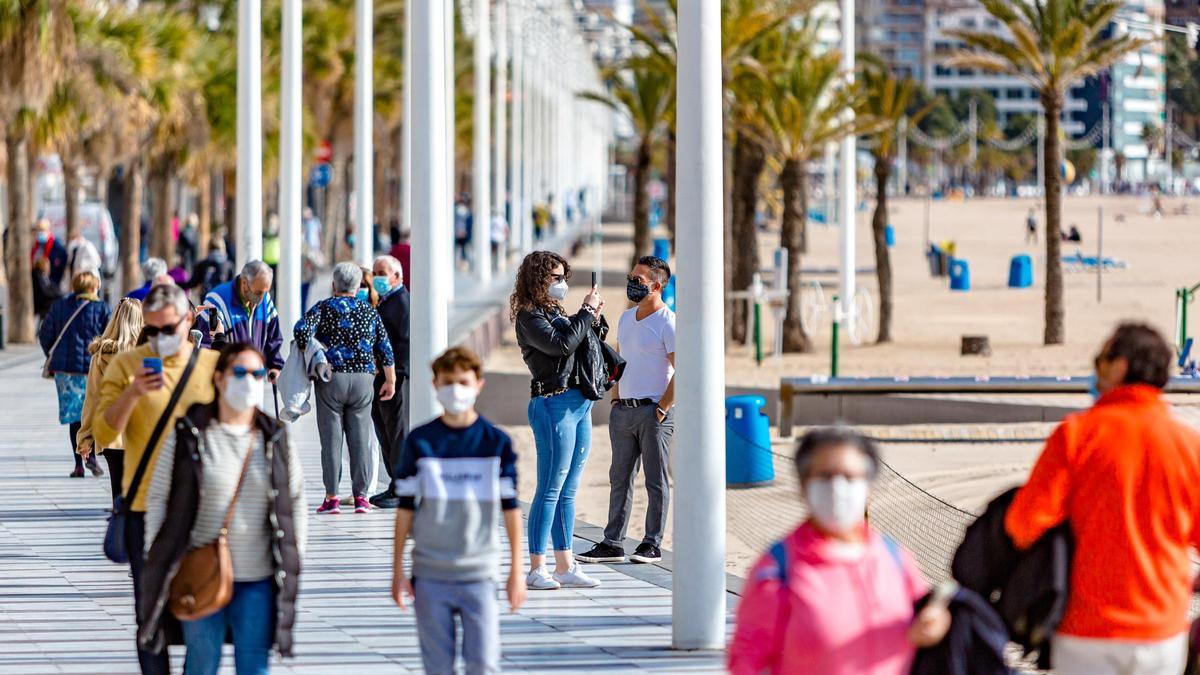 "The virus is our war" and we must "win it fighting 24 hours, 7 days a week, non-stop ". This is the message that the tourism sector has sent to Health. And it is that they assure that the "viability and future of thousands of companies and jobs depend on the speed of vaccination so extraordinary measures are required."
In a statement, the Hosbec hotel association has indicated that hoteliers demand that all health personnel, public, private or even pharmacists and the like, be "prepared to administer vaccines and propose that hotel and tourism companies take charge of the vaccination of their workers to avoid contagion in the advance planning of the reopening. "Thus they pointed out that the tourist sector of the Valencian Community has entered with the" third wave in the most critical phase of the delicate situation that it is suffering due to the coronavirus. "
And in this "critical phase it is essential that the competent authorities, with a special emphasis on the health authority, are aware that vaccination is our only chance of survival and that the future of thousands of companies and hundreds of thousands of workers depends on its process. linked to this sector of activity that is dying ". In Hosbec's opinion, "a 180 degree change in mentality is necessary for this year 2021 and to fight this virus: It is not acceptable that the sector is suffering a new setback due to the restrictive measures and not a single person is vaccinated during the Three Kings Day for being a holiday or that vaccinations have been delayed for vacations. "
According to the president of Hosbec, Toni Mayor, "it is clear that we have to remind them every minute that we are in a war. And in wars there are no parties or rest: you have to plan a performance for 24 hours, seven days a week for as long as necessary to achieve the group immunity necessary to get out of this. We are a sector that works 24/7/365 so we do not see any difficulty in this other than adequate planning and anticipation, which is the minimum we can demand from those who govern us ".
Furthermore, "we believe that vaccination has to be everyone's responsibility: public health, but it also has to have the collaboration of private health and even the entire business fabric. Mutual societies, for example, have personnel trained to carry out vaccinations that must also be integrated into this framework to accelerate all processes ". Mayor was blunt: "what they have to spare now are hands to vaccinateIt is outrageous that what is left is vaccines because they are not being given. "
The sector is desperate to see how "laziness" of the authorities and the organization of public health it is going to "destroy the hopes" of recovering the activity between Easter and the summer. "With the current rate, we will not even get to next Christmas, which will mean the death of many of our companies."
On the other hand, and despite the problems they also have, the United Kingdom stands "It has put the whole health engine in motion and has accelerated vaccination in order to achieve group immunity in the month of March." Mayor added that "we could find that British tourists can travel because they already have a health passport as they are immunized and yet they cannot come to the Valencian Community because we have lost precious days eating polvorones and roscón de Reyes."
The hotel industry is planning the reopening many weeks and months in advance and offers to Health to organize and cover the costs of vaccination of all staff, including all those who are in ERTE: "if we vaccinate all our workers with sufficiently in advance we ensure that when we open our establishments we will be doing so in extremely safe environments for tourism ".

www.informacion.es
Eddie is an Australian news reporter with over 9 years in the industry and has published on Forbes and tech crunch.