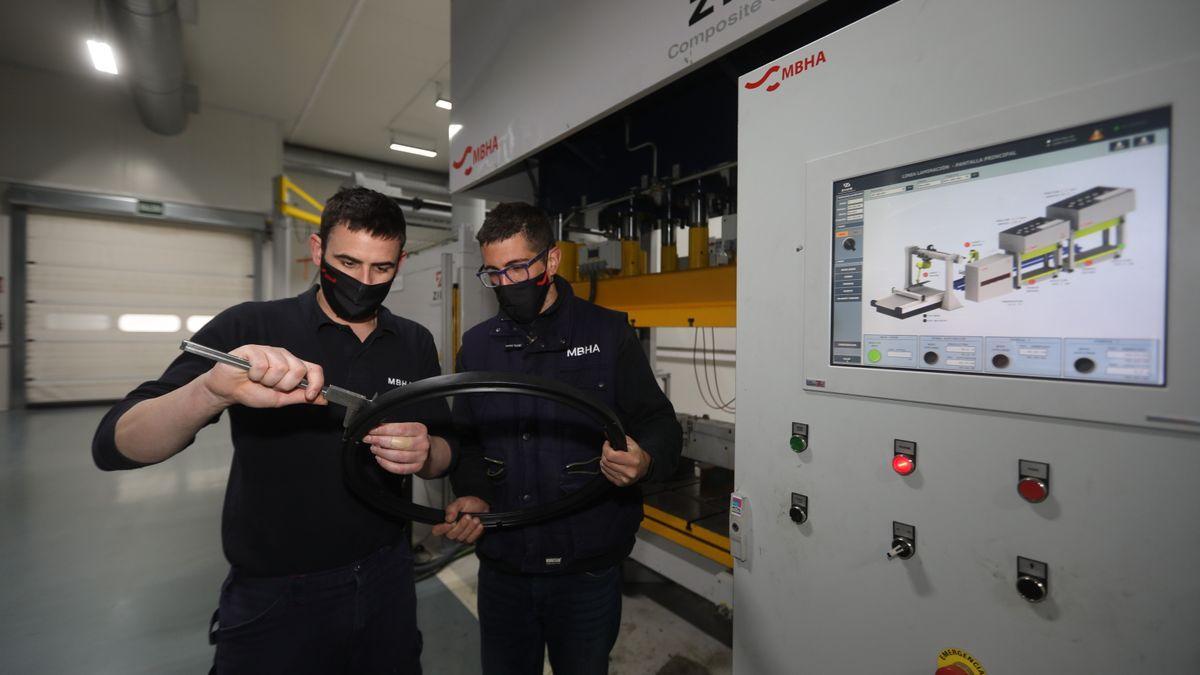 Able to circulate at 1,000 kilometers per hour by electric propulsion, with zero emissions and transporting travelers between cities, such as Barcelona and Paris, in record time. As fast as an airplane and comfortable as a high-speed train, the Valencian project of this Hyperloop, considered the fifth means of transport, also has its connection with the province of Castellón.
And is that the young company located in Vila-real, Ziur Composites (2018), belonging to the multinational Muelles y Ballestas Hispanoalemanas (MBHA, a company founded in 1963 and owned by the Ruiz Dealbert family), is an investor and part of the project, promoted by the Valencian start-up Zeleros and initially conceived by them at the Polytechnic University of Valencia, after winning a global competition powered by billionaire Elon Musk (co-founder of Tesla and Space X). And it is that only seven companies in the world are working on obtaining a differential technology and reducing costs for this infrastructure.
Composite materials
The director of Ziur Composites, Juan Salamero, explained that this company, Ziur, arises with the aim of designing and manufacturing more efficient structural parts, through the use of composite materials, and not only for the automotive sector, but also for the railway, construction and sports sectors, among others. . In recent years, seven patents have been filed. His team has multidisciplinary personnel from different sectors, such as aeronautics or nautical. "We had already collaborated with Zeleros and they asked us about the fuselage for their Hyperloop vehicle and we offered them an innovative idea ", Add.
Where is the project at?
Currently, it is in the validation phase of all the subsystems that, together with the fuselage, will form the first functional vehicle to scale. "First, two 1/3 scale vehicles will be created that will be used to validate each of the technologies that have been implemented in the vehicle. The subsystems and the fuselage will be validated between this year and 2022 ", he indicated on the planning.
The scale vehicle will be built in 2022-2023 and finally during the 2023-2024 period the vehicle will be tested on the future test track on which Zeleros is working. "The goal is to have a full-scale prototype for the transport of goods by 2025; and in 2030, for passengers "Salamero explained. At the same time, after presenting a model in Valencia in mid-March – in the presence of Minister Pedro Duque – it will be exhibited at the Dubai Expo, from next October to April 2022.
A 12 meter wagon
What is being prepared in Vila-real, will employment be generated in the future? Ziur is responsible for manufacturing the fuselage that forms the train's tubular capsule, revolutionary and sustainable. Its actual size will be abTrain agon of 3×12 meters in diameter and long. Now it is scaled one third, at 1×4. It will have rings, beams and stiffened panels of great resistance and low weight, using carbon fibers and epoxy resins of different types.
"If everything goes ahead, in the future, it will be invested to provide Ziur with new manufacturing lines to produce Hyperloop elements in Vila-real. To date, it is not known what demand it will have, only forecasts. In mid-2024 it will be possible to decide whether to expand facilities ", he indicated. His experience in the development of complex structures and automation will help reduce time and costs and help to apply and commercialize this technology. ANDhe project already exceeds 10 million euros of public and private investment; and Red Eléctrica, Altran, ArcelorMittal or Airbus participate.

www.informacion.es
Eddie is an Australian news reporter with over 9 years in the industry and has published on Forbes and tech crunch.