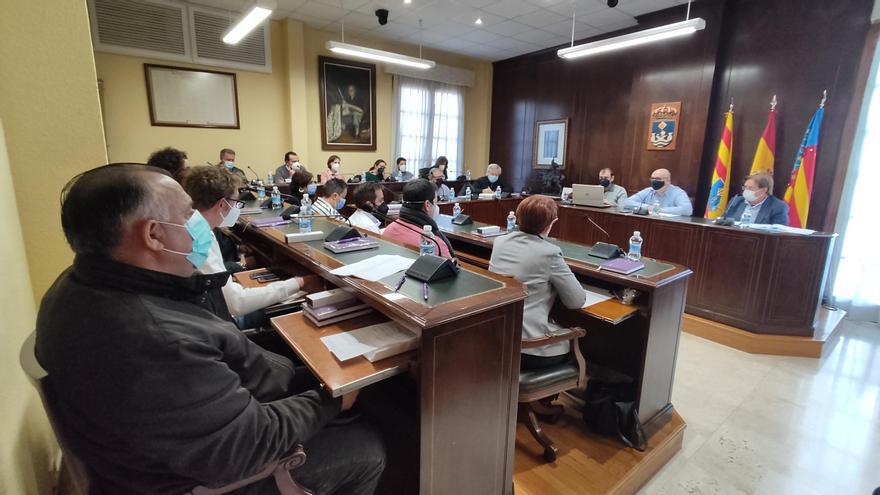 The Town Hall of Vila Joiosa, in an extraordinary plenary session, has approved this Wednesday with the support of the Socialist Party, Compromís and Gent per la Vila, and the abstention of the Popular Party and Citizens, its General Account for the year 2020. The resolution collects the inventories of the Consistory and its local autonomous bodies Occupational Center Les Talaies and Hospital Asilo Santa Marta.
The Budgetary Result for the year 2020 of the Vila Joiosa City Council amounted to 6,594,929.16 euros, a representative figure that during the year 2020 rights were recognized in income (30.44 million euros) for an amount greater than the obligations in expenses (26.51 million euros), in the aforementioned amount. Being subject to a series of adjustments to quantify the so-called "Adjusted Budgetary Result", the result shows an amount greater than 5 million euros to the Adjusted Budgetary Result of the City Council.
Regarding the Total Treasury Remaining for the 2020 financial year, it amounted to 39.05 million euros. Subtracting from this amount that of Doubtful Balances for 11 million euros and considering that the Excess of Affected Financing amounted to 13 million euros, the Remaining of Treasury for General Expenses was estimated at 15.02 million euros this 2020, obtaining a positive result higher than the previous two years, whose figures show a result of 9.26 million euros in 2018 and 11.68 million euros in 2019, as indicated by the Consistory through a statement.
The mayor of the Vila Joiosa Treasury, José Ramón Uclés, affirms that "the remainder of the Treasury confirms the economic capacity of the City Council to face possible expenses ", and adds that" the short-term liquidity and solvency ratios reflect that the City Council has no problem in complying with its obligations with suppliers "
Andreu Verdú, mayor of Vila Joiosa, adds that, with the approval of the General Accounts, the City Council "complies with its obligation to render accounts of its patrimonial situation, its results and how the exercise has been carried out in the Sindicatura de Accounts. " In addition, says the first mayor, the approval of the General Account "is a control instrument that allows us to evaluate the management carried out, and the economic, financial, patrimonial and budgetary indicators ratify a trend: the economic solvency after the payment of the inherited debt and the progressive improvement, year after year, of the financial situation of the City Council of the Vila ".
Today's extraordinary plenary session has also unanimously approved the postponement of this month's Ordinary Session of the Vila Joiosa Plenary to January 27.

www.informacion.es
Eddie is an Australian news reporter with over 9 years in the industry and has published on Forbes and tech crunch.