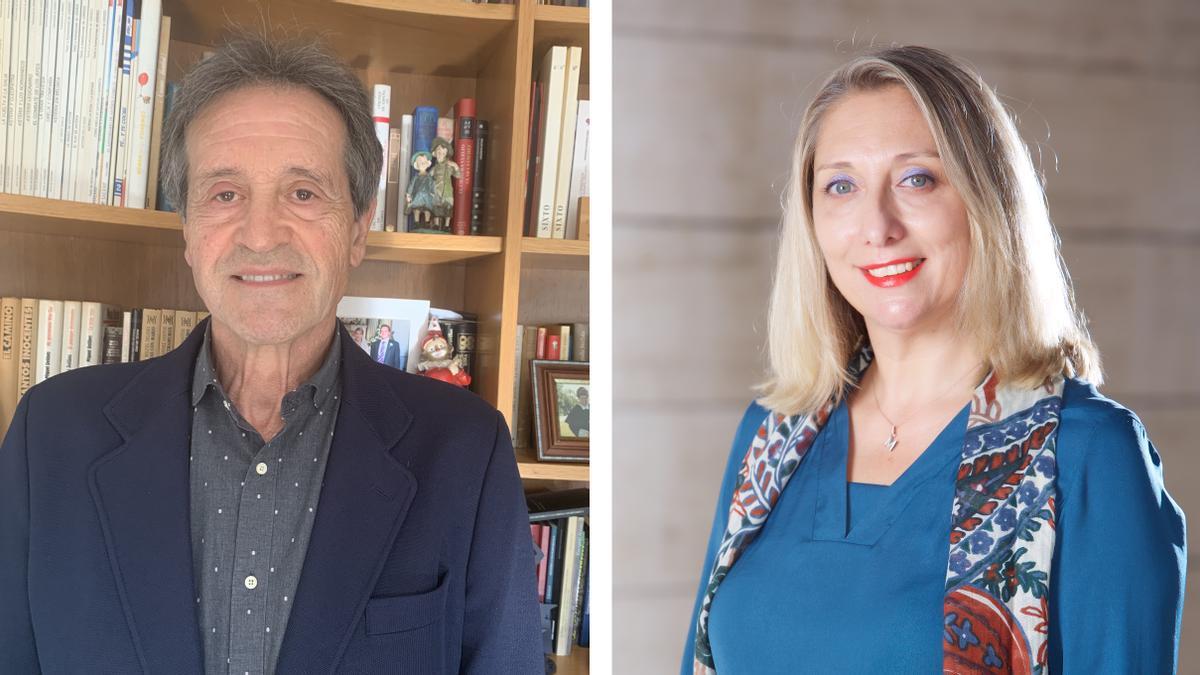 Convert knowledge into innovations that can be used by companies. With this purpose it was born in 2018 «Ars Innovatio», the Scientific Unit for Business Innovation (UCIE) of the UA which, located in the Alicante Science Park, is becoming a key element for the transfer of innovation and the search for synergies that favor the modernization of the Valencian fabric, making it more competitive.
«The transfer of R + D + i is usually one of the links in the value chain that has been most difficult to resolve. There are companies that have managed to advance in this chapter achieving important achievements, both economic and social, and there are others that have not solved it and have done less well in this section ", explains Juan Manuel García, general director of" Ars Innovatio ".
In this context and to promote this transfer of innovation, «the Consell approved in November 2018 through the Valencian Innovation Agency (AVI) a collaboration agreement with the UA for the constitution of our Scientific Unit for Business Innovation and to promote the contribution of products and methods capable of creating business or providing competitive advantages to the productive sectors ".
Thanks to this, «Ars Innovatio» has managed to specialize in the development of innovations in the field of process engineering, health, connected industry and education, becoming a strategic agent when it comes to making technology transfer effective and knowledge in the field of Information and Communication Technologies (ICT). Among the benefits generated is the reduction of uncertainties or risks that the business fabric may have on the viability of implement some technologies in your day to day.
«We are a laboratory and we define ourselves internally as a center that develops innovation and generates transfer through digital systems for social welfare, so we are a body open to other initiatives, we collaborate with third parties seeking synergies and we are also a unit where new companies are created ", he emphasizes.
Regarding this idea of ​​social welfare, María Jesús Pastor, vice-rector of Transfer, Innovation and Scientific Dissemination, recalls that teaching, research and transfer are the three functions of the University Y «Ars Innovatio» is framed in «our vocation to generate social benefit, especially progress, wealth and employment, through the return to society of the results of R & D & I financed with public funds ».
To fulfill her mission, the vice-rector continues "Ars Innovatio "is available to the R & D & I community to support innovation initiatives, especially in the field of ICT at the UA to carry out transdisciplinary projects ", while highlighting its role as" a business transfer unit. "
The four laboratories of Ars Innovatio
Laboratory of Innovation in Process Engineering. Director: Juan Manuel García Chamizo
Develops the intelligent planning and decision platform for engineering and senior management through the appropriate selection of options and the intelligent assistance in the design and preparation of execution projects. The AE-20L project is part of this laboratory, an initiative that seeks to create a common strategy for the more than 140 industrial estates in the province of Alicante, fostering collaboration between them, fostering synergies that allow lower costs when it comes to supplying , create logistics centers and gain competitiveness. "The objective is to configure the business area in the province of 2050 to be able to gain capacity in a globalized environment", explains García Chamizo.
Health Systems Innovation Laboratory. Director: Loreto Maciá Soler
The general objective of this laboratory is to improve the autonomy of people through environmental intelligence (AMI) and environment-assisted living (AAL) techniques, providing healthy ways of independent living to the elderly or living alone, as well as people with disabilities. Concept tests are already being carried out for the "Actúa Salud" project, which makes it possible to prevent people's health conditions in advance, intervene in them earlier and promote greater personal autonomy. As benefits, the public health care system becomes cheaper and provides a greater capacity for care, while generating public-private business activity.
Innovation Laboratory in Industry 4.0. Director: Francisco Javier Ferrández
It is the laboratory that is more focused on areas such as the Internet of Things (IoT) or home automation where it has extensive experience and works to design a home with universal accessibility, with almost zero energy consumption, while incorporating digital intelligence. Now, in addition, it also works on the so-called "Precision farming" thanks to the development of a solution that guarantees that the process of growing a plant is guaranteed, providing legal security to the producer and counteracting illegal markets. Currently, they have developed a platform to achieve full traceability of cannabis, from the seed to the final pharmacological or cosmetic product.
Laboratory of Innovation in Education. Director: Rafael Molina Carmona
The purpose of this laboratory is to design and develop new innovative learning models a.3 assisted by technology and, in particular, by artificial intelligence techniques. They have developed an intelligent educational platform to train in curricular competencies progressively (adapting the training objectives to the capacity that the student currently enjoys) and integrally. "On the other hand, it is implementing in an educational center in Dolores what they call Pyramidal school ", a platform in which the user is able to learn through a two-way scheme: assisted by online tutoring by another highly qualified professional or, on the other hand, assisting professionals of less qualified categories as a tutor.

www.informacion.es
Eddie is an Australian news reporter with over 9 years in the industry and has published on Forbes and tech crunch.