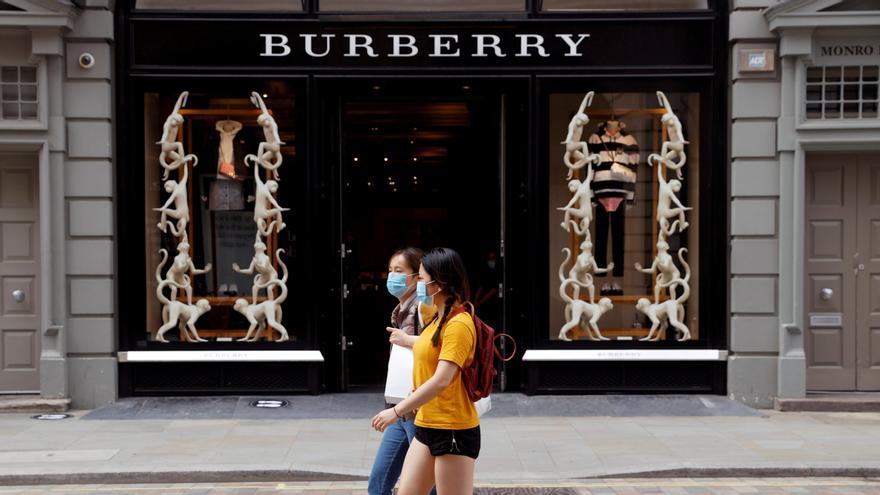 The UK is on track to immunize its entire adult population against the coronavirus by early June, two months before the countries of the European Union (EU), according to an analysis released this Saturday by 'The Times'.
Every adult in this country could receive at least the first dose before June 10, even before the date calculated by the Government of the end of July, according to a study prepared by the research firm Airfinity for the aforementioned newspaper.
Instead, it is estimated that the EU as a whole will vaccinate all its adults to the first week of August, according to the newspaper.
'The Times' emphasizes that it is the first investigation that quantifies the advantage that this country achieved by choosing not to join the community vaccination program.
The UK chose to forge its own agreements while investing in the manufacture of the vaccine developed by the University of Oxford and the pharmaceutical company AstraZeneca.
If the vaccine plan continues to be a success – there are more than 23.3 million citizens immunized with the first dose in the country as a whole – and hospital admissions due to covid-19 continue to decline, the Government plans to conclude its de-escalation by 21 of June.
The UK, now using Oxford / AstraZeneca and Pfizer / BioNTech preparations, is also expected to obtain the first vaccines from Moderna, Janssen and Novavax.
The British position partly reflects its decision to prioritize the administration of the first doses to as many people as possible as quickly as possible and to delay the second – up to 12 weeks -, a strategy that was not supported by the EU.
According to Airfinity, it is anticipated that this country will administer almost two million doses a week of the Oxford / AstraZeneca preparation and about 600,000 of that of Pfizer / BioNTech.
An additional 90,000 doses will come from Moderna each week starting next month, and as of the second quarter of the year there will be an average of around a million weekly doses from Novavax and 254,000 from Janssen.
That firm estimates that if the general supply increases by 10%, each adult could receive a dose by June 2 and if it increases by 25%, the date would be brought forward to May 25.
On the other hand, if they decrease by 10%, the date would change to June 28 and if they fell by 25%, it would move to August 4.
On the other hand, parallel estimates made by Imperial College London suggest that Confinement costs this country at least 18,000 million pounds (about 20,964 million euros) in Gross Domestic Product (GDP) per month.
That would imply that the national vaccination campaign, valued at 12,000 million pounds (13,976 million euros), will pay for itself by the end of next summer.

www.informacion.es
Eddie is an Australian news reporter with over 9 years in the industry and has published on Forbes and tech crunch.