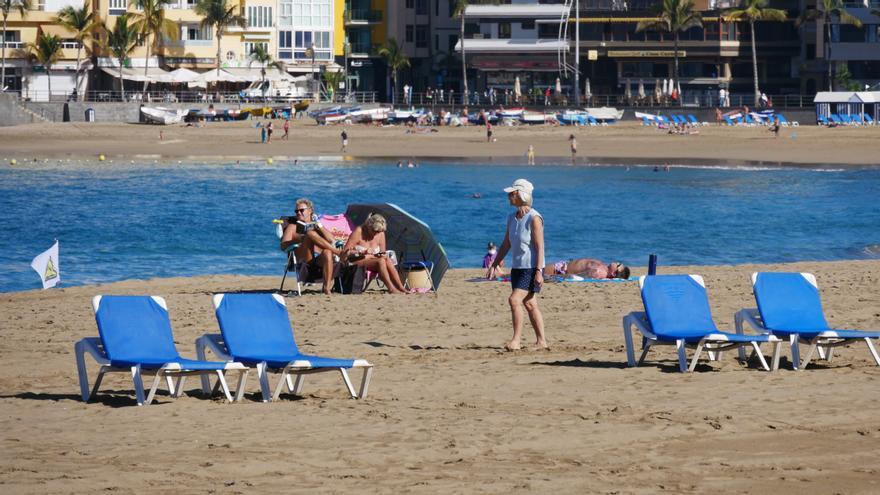 The tourism global, which was left 2.4 trillion dollars in 2020 for the pandemic, this year will lose between 1.7 and 2.4 trillion, that is, between 1.9 and 2.7% of world GDPAs calculated by the UN in a report presented this Wednesday, that for Spain it estimates that this range is between 1.4 and 2.3%.
The report, prepared in collaboration with the World Tourism Organization (UNWTO), projects that this impact will mean an average increase of 5.5% in the global unskilled labor unemployment, a percentage that could increase to 15% in countries highly dependent on tourism.
The report contemplates three possible scenarios: the first, in which tourist arrivals fall in 2021 by the same percentage as in 2020 (74% compared to pre-pandemic levels), another more optimistic in which the reduction is 63%, and one at two speeds, due to uneven progress in vaccination between countries.
This third scenario, which foresees that tourism will partially recover in Europe or North America but not yet in developing regions, estimates that arrivals will fall only 37% in places with a high percentage of vaccinated population, but continue to plummet 75% in those with less level of immunization.
The most pessimistic ones fell short
Tourism losses in 2020 and 2021, which would total more than $ 4 trillion if projections are met, would far exceed the figures that UNCTAD calculated last year, when it predicted a maximum of $ 3.3 trillion lost in what was then seen as the "worst case scenario", one with a 12-month health crisis.
After 15 months since the pandemic was declared, and when many countries continue to apply lockdowns and international flights remain limited, UNCTAD fears that 2021 will not be much better than 2020, at least in the global average, although there may be some rebound in the second semester in areas such as Europe or the United States.
UN agencies insist on campaigns of vaccination as the main factor for the tourist recovery sooner or later it arrives in a country, at a time when while some nations have already managed to immunize about two-thirds of their population, others do not even reach 1%. "Tourism is a lifeline for millions of people, and advancing vaccination to protect communities and safely resume tourism is critical to job recovery, especially in developing countries," warned the Secretary General of UNWTO, Zurab Pololikashvili, at a press conference.
Even considering different scenarios, UNCTAD and UNWTO do not expect the world tourism sector to return to pre-pandemic levels of influx before 2023 or even 2024. "The main obstacles are travel restrictions, slow containment of the virus, low confidence of people to travel and a poor economic environment," analyzes UNCTAD.
Although the pandemic has increased domestic tourism, the report stresses that this does not benefit many developing countries that depend on the arrival of international travelers.
Some countries will lose 9% of GDP
By country, the report indicates that those most affected in relative levels by the continued fall in tourism in 2021 could be Turkey and Ecuador, given the importance of the sector in its gross domestic product (GDP), which could fall by up to 9% in both cases, according to the most pessimistic forecast.
The reduction in GDP could be up to 2.4% in Argentina, 2.3% in Colombia and 2.1% in the United States, indicates the report that foresees negative figures in all the countries and regions studied.
To try to cope with these losses, UNCTAD recommends work to "restore the confidence of travelers" continuing vaccination and promoting health certificates, as well as rapid and affordable tests to facilitate movements. He also advises taking fiscal and protection measures to mitigate the socio-economic effects on many workers in the sector, although he admits that "many businesses will not survive, even when travel restrictions are lifted."
UNCTAD predicts a reduced demand from the cruise industry, an increase in domestic tourism in traditionally emitting regions (Europe, North America, China) and recommends developing economies to consider new economic alternatives to the tourism sector.

www.informacion.es
Eddie is an Australian news reporter with over 9 years in the industry and has published on Forbes and tech crunch.