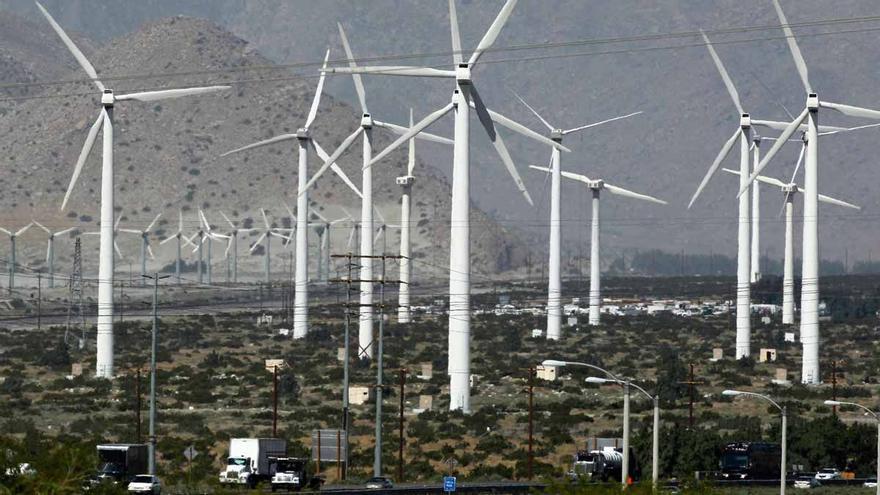 So he points it out after a investigation started in September 2020, as set out on the website of the American administration. After this resolution, it is now the turn of the International Trade Commission (ITC), an independent government agency, which must render its verdict. If so, this would mean activating 'antidumpin' orders against imports of Spanish towers, that is, duty. Otherwise the investigation will be terminated.
The Minister of Industry, Commerce and Tourism, Reyes Maroto, meets this Tuesday with the Secretary of Commerce of the United States, Gina Marie Raimondo, within the US tour of the Spanish Executive and plans, among other issues, to address this issue with her.
The investigation was initiated at the request of the american tower association (Wind Tower Trade Coalition) formed by companies Arcosa Wind Towers Y Broadwind Towers. In addition to the complaint against Spain, this association has also pointed out to Malaysia and India, also with ongoing investigations. The 'anti-dumping' rates proposed by the US for Spanish imports represent a 73% entrance toll, which would make the export of towers to the North American country impractical.
Five years
"The American market is huge and the companies located there have their strategy. The moment they see a percentage of penetration of components manufactured outside, they consider establishing protectionist strategies to eliminate it ", explains the general director of the Wind Business Association (AEE), Juan Virgilio, who assumes that these tariffs will be implemented during the "next five years." «If you say that the towers of Spain are dumping you criminalize because they are cheaper and more competitive, but they might be cheaper to produce here and send it to the US or there is a economy of scale that allows to reduce prices, "he warns.
Those affected by this protectionist policy of the American government will be the manufacturers of this component, companies such as Wind, GRI or Windar, but also its clients, companies like Siemens Gamesa or Vestas. "While the final decision regarding possible rates on towers from Spain, India or Malaysia will not have a material impact Regarding our business in the US, we believe that reducing the available supply of essential components for the wind industry, such as towers, could affect the US ability to achieve necessary levels of decarbonisation of the Paris Climate Agreement ", say sources from Siemens Gamesa.
According to Wind Business Association (AEE), this sector exported around 2,000 million euros a year in 2019, of which around 30% were towers, but they do not know exactly the percentage that went to the United States. Although they suggest that in 2016 it was around 6% or 7% of total exports. According to the website of the country's Commerce Department directed by Biden, Spain exported there towers or tower sections for a total of 12,651 tonnes worth 21.6 million dollars (18.25 million euros) in 2018; 8,859 tonnes worth $ 21.7 million (€ 18.40 million) in 2019 and 51,143 tonnes worth $ 105.4 million (€ 89.26 million) in 2020.
Thus, according to the sector in Spain, the impact of the measure, beyond the protectionism that it supposes, does not make a special dent in their accounts because companies can "redirect your activity to other markets ", such as local or to other countries Europeans. Spain has 4,000 megawatts per year of manufacturing capacity, according to PREPA and plans to install an average of 2,200 megawatts annually, according to the National Integrated Energy and Climate Plan (PNIEC), so the rest must export it. Of course, Spanish companies have long experience to sell to other countries, since for years local construction was minimal (65 megawatts between 2014 and 2016, according to PREPA).

www.informacion.es
Eddie is an Australian news reporter with over 9 years in the industry and has published on Forbes and tech crunch.