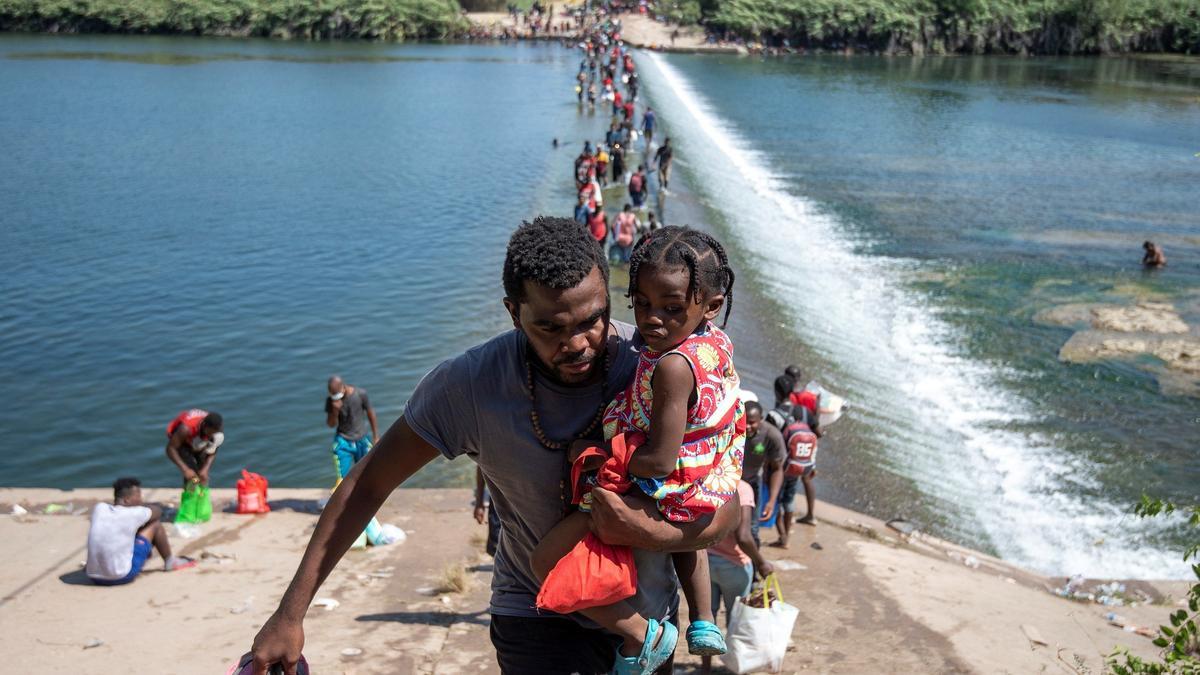 The US Government announced on Thursday the temporary suspension of the use of horses for patrol the border area with Mexico through which thousands of immigrants, mostly Haitians, have crossed in recent weeks.
The measure responds to the strong criticism that the Government of the US President, Joe Biden, has received after disseminating images in which agents of the Border Patrol on horseback, they harass migrants and, in one case, apparently beat them with what appears to be a whip.
"The secretary (of National Security, Alejandro Mayorkas) told leaders of civil rights that we will no longer use horses in Del Rio, "White House spokeswoman Jen Psaki said at her daily press conference.
Temporary suspension
Del Río is the city of Texas, on the border with Mexico, where thousands of migrants arrived this month, mostly Haitians, who concentrated in a camp in that area and to whom the US government has already started deporting Haiti.
The images of the mistreatment of immigrants by Border Patrol agents It has sparked a wave of criticism of the Biden government, whose Department of Homeland Security (DHS) has opened an investigation into what happened.
A DHS source cited by CNN qualified that the use of horses to patrol the border in Del Río has been "temporarily suspended", not definitively, and that" priority will be given to other methods to identify people who may have medical problems "among migrants who cross.
Numerous Democratic politicians and activists have further denounced that the Biden government is massively deporting immigrants to Haiti, a country mired in a deep political crisis and marked by insecurity.
Resignation of the special envoy
In addition, the controversy over the situation on the border led to the resignation of the United States special envoy for Haiti, Daniel Foote, who resigned in protest at the US Government's "inhumane treatment" of Haitian migrants and the fact that they are deported to a country with as many problems as Haiti.
Biden's spokeswoman alleged Thursday that "They are not deportations", because "people are not entering the country by legal means", despite the fact that this term is usually used to describe the expulsions of undocumented persons.
Psaki specified that "there are less than 5,000 migrants left" in the Del Río area, where around three times that number were concentrated in a makeshift camp under an international bridge that connected the city with Mexico.
Since last September 19, said Psaki, Haiti has been expelled to "14,101 Haitian citizens" in twelve flights, and another 3,206 Haitians have left the Del Río camp and are in the custody of the border authorities, whose objective is to expel them from the country based on various regulations.

www.informacion.es
Eddie is an Australian news reporter with over 9 years in the industry and has published on Forbes and tech crunch.