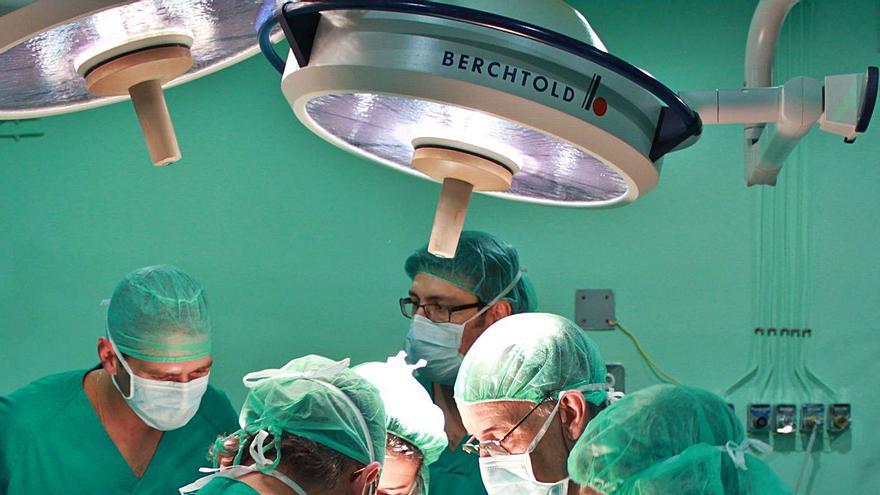 After more than a month without being able to do it, cprivate centers of the Valencian Community the veto was lifted to reschedule interventions although with the reservation that, in case of need, all its conventional beds can be available within 72 hours.
This was communicated yesterday by the Ministry of Health to the representatives of the private sector in a meeting that was held by videoconference and in which they were also informed that, although the referral of shock plan patients from the departments continues to be suspended, the central services of the conselleria yes, they will be able to do it "if deemed necessary". As for those already derived, "they may be intervened as long as there is no counter-order."
Health lifts the ban on scheduling operations that it thought about the private sector by relaxing the care pressure in the Community hospitals due to the drop in the number of coronavirus infections. From now on, given the respite that the pandemic, to private centers, critical non-covid patients would be transferred according, as far as possible, to the geographical proximity to the patient's home. And, in the event that it is required, the capacity to expand critical beds must be established, such as those of REA, USCI and the surgical block.
Also, as has already been done in some centers in the province, the participation of public system personnel in the surgical activity of a private sector may be authorized and the referral of patients in need of admission "will be valued according to the evolution of the pandemic ". For this, and also in case of need, the private sector has to establish "the capacity to expand conventional hospital beds by doubling in the same room or using spaces intended for long-term activities."
No visits
Likewise, and in accordance with the prevention measures established for public hospitals, it is recalled that visits to hospitalized patients are not allowed except when the admitted requires it due to being a minor or dependent, a section that also includes hospitalized women To give birth.
The need to maintain the covid and non-covid spaces in the centers is reiterated and the mechanism for communicating income to the Ministry is maintained.
The situation in decline since the closure of the hospitality industry
The drop in healthcare pressure in public hospitals in the Community has been felt equally in private centers where, as in the case of the IMED group, ICUs are currently at 50% of their capacity. Health sources specified to this newspaper that the decrease in hospitalizations began to be clearly noticed from the closure of the hotel business and it has continued to descend until now. Meanwhile, the vaccination process for the staff of these centers continues without major incidents.

www.informacion.es
Eddie is an Australian news reporter with over 9 years in the industry and has published on Forbes and tech crunch.