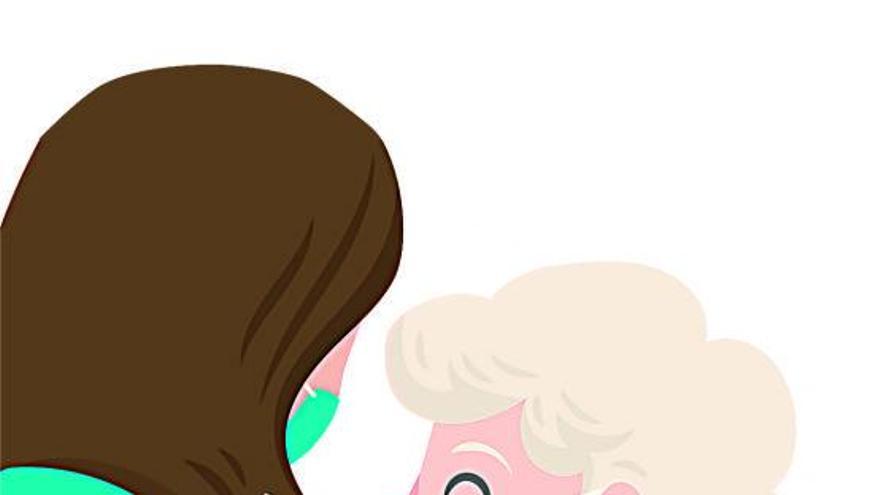 I am convinced that Spain and Europe will be able to have their population vaccinated during 2021, having already done so for the summer in all of the most vulnerable population (the oldest as well as those most at risk from other diseases). This will already mean a de facto clear reduction in the number of cases, hospitalizations and especially deaths. It is with that hope and from this vision that I want to convey to you some messages that have to do with our land, with our beloved province of Alicante.
It is very likely that we all think that any ordinary citizen, national or foreigner that we ask for Alicante and its strengths or distinctive elements tell us about its unique climate, of the quantity and quality of its beaches, of the high added value services in hotels, restaurants and leisure and of its air, rail, sea and road transport infrastructures. All very well organized to make this land a place where you can spend an unforgettable vacation, come to live and work or retire. Whatever the vital need or desire of the citizen, Alicante can provide it.
It seems that "this Wealth", which is already a lot because almost no province in Spain has it, is the main and differentiating element of our province.
However, what these citizens and in many cases ourselves, the people of Alicante, are not aware of is the reality of the province from an economic and business point of view, which is what really energizes society and generates wealth in families.
I will give you an empirical, objective example. In the latest national accounting data prepared annually by the Bank of Spain broken down by province (2018), Alicante ranks fifth in the ranking of the provinces with the highest contribution to the country's GDP (which is how the productive wealth of all the countries of the world is measured). Taking into account that in Spain there are 52 provinces, that data is not bad at all, don't you think? But if we dig a little deeper we see that the first four provinces are Madrid, Barcelona, ​​Valencia and Seville. What do these have in common? Well, these are the capitals of the autonomous regions with the largest number of inhabitants and also with the greatest contribution to GDP at the regional level compared to Spain.
Therefore we have a surprising first element that we probably did not know, and that is that Alicante is the only province in Spain among the top five by contribution to national GDP that is not an autonomous capital. We might think that it is something casual or just a coincidence, but it is not.
What is behind this magnificent data are specific characteristics that make Alicante unique from the point of view of its productive and business fabric. From my point of view, three key factors are combined to make this reality possible, which are the enormous entrepreneurial capacity of Alicante, an incredible regional sectorial specialization and a great openness to foreign markets related to exports and the internationalization.
These three key factors are the main elements that make Alicante a land full of opportunities for its people and for anyone who wants to come and develop here. My parents already did it in the 60s like many other immigrants who came to this land full of illusion but without resources or academic or business training. Alicante and its people welcomed them and allowed them to develop personally and professionally and this is another very positive characteristic of the province, humility. In Alicante you do not have to have a certain surname or belong to a family saga to be able to generate value through a business and be recognized by other entrepreneurs. It is people and their effort derived from innovative projects and ideas that make companies succeed or not.
If we can be able to "see," that the sum of all the strengths listed make our province a unique place both to live and to develop business and generate jobs and prosperity for our people, I believe that we will also be able to visualize the enormous opportunity that we have before us, which is called the "digital age".
I believe that the two main elements that have contributed over the last 20 years to put Alicante on the international map have been the EUIPO and the Volvo Ocean Race. The number of impacts that the location «Alicante» has managed to achieve is completely surprising, and as a consequence of this, today Alicante has before it the most important opportunity it has had in its entire history to consolidate its full potential
This opportunity is called the technology hub and Digital District. In a world in which the work of the future, and especially the technological one, does not require a physical presence in remote places or with harsh living conditions, Alicante has a golden opportunity to host, as it did with national emigrants in the past, the people who represent the talent of the most cutting-edge technology companies at a European and global level.
Everything can be improved but I am one of those who think that it is doing remarkably well, bringing together the public and private sectors in this shared vision, and we all need to be aware to contribute our bit. The first person I heard about this was my dear Andrés Pedreño several years ago with his commitment to Alicante, and today it is about to become a reality.
Alicante has the possibility of becoming a location where the main technology companies in the world have a place and presence and this is going to happen due to the confluence of various factors already mentioned; quality of life, infrastructure, sun, beach, business dynamism, vision of the future, entrepreneurial capacity, openness to the outside world, business potential, personalities and technological geniuses from Alicante, aligned businessmen / administrations / social agents, cost of living, open society, the EUIPO and its Euro-officials, gastronomy, etc. All of this forms a breeding ground that we are probably not aware of, but all of us from Alicante have the opportunity to act as ambassadors for our land, for its greater prosperity, employment and quality of life.

www.informacion.es
Eddie is an Australian news reporter with over 9 years in the industry and has published on Forbes and tech crunch.