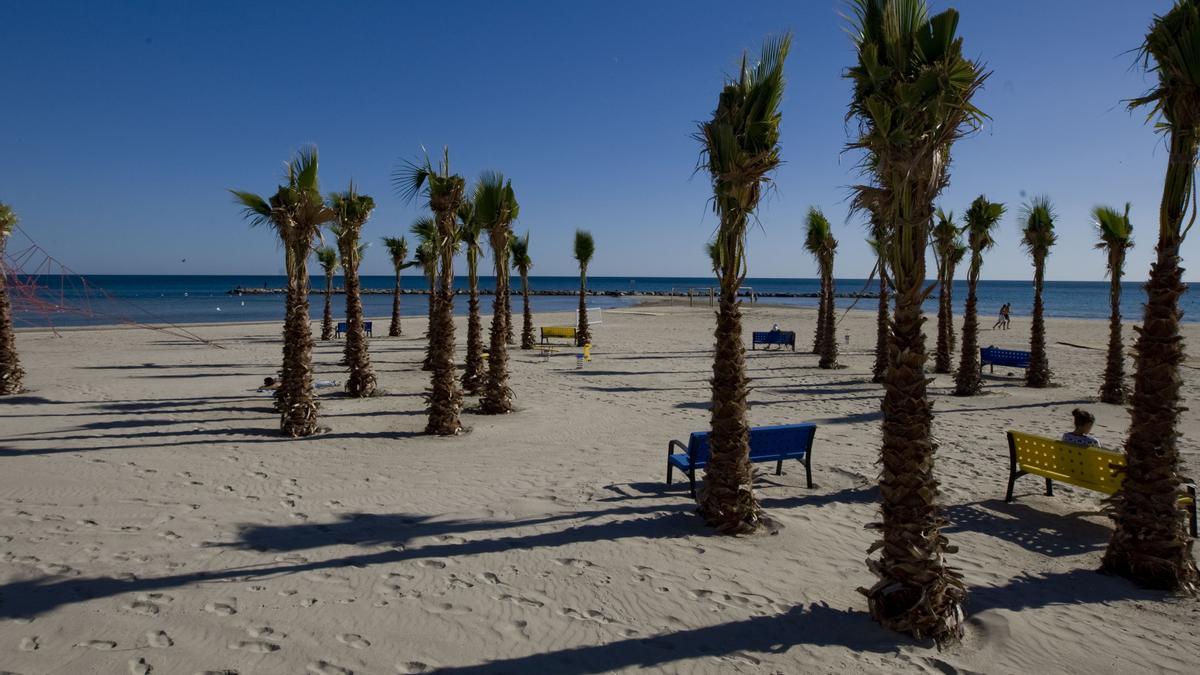 If the State Meteorological Agency is not wrong and for a few months its forecasts are accurate, weekend It is not going to be on the beach, unless we settle for taking a walk along the seashore, preferably with a raincoat. It's not going to be cold, because we are in June for nothing, but because the sea is at a temperature -21 degrees- which makes you want to swim, the entry of a new bag of cold air will cause a Saturday marked by storms, especially in the interior of the province.
According to the Aemet, today it can start to rain at any time, albeit weakly. Morning showers and on Sunday, as the day progresses, the sun will return. Bad weekend, therefore, for the hoteliers who, unfortunately, have been with one eye on the sky for many weeks and the other on Valencia to see what new decisions are made to contain the covid. And the incidence rising slightly. What a nightmare. In the next two days the storms will affect many regions of the Peninsula, being quite intense and almost general during the day on Saturday, according to Jose Antonio Maldonado, Meteored director of meteorology.
In the spring it is common for sudden changes in the weather situation to occur, as we have seen in recent days. In the past weekend the temperatures exceeded 35 ºC in Extremadura, Castilla La Mancha and Andalusia; shortly after, several regions were seriously affected by the stormy phenomena, such as Valladolid, where hail damaged the Ribera del Duero denomination of origin, Burgos, which affected its cereal, and Aragon, the fruit harvest.
Today a cold air pocket from the Atlantic will be approaching the southwest of the peninsula. Throughout the day, the cloudiness will increase in the north and east half, stormy showers appear in the Ebro basin and the east of Castilla y León. In the Balearic Islands and Melilla there will be suspended dust and the Canary Islands will have partially cloudy skies in the north and clear in the south.
On Saturday the bagging will have been placed over the western half of the Peninsula and will cause stormy showers in the center and east of the peninsula, as well as in the Balearic Islands, where the rains could be accompanied by mud -the so-called blood rain- due to the presence of suspended dust. Some of these storms will be strong and will feature hail. Instability during this day will be almost general.
On Sunday the atmosphere will tend to stabilizeAlthough the first hours could be marked by some showers in the Pyrenees, Catalonia and the Balearic archipelago, while in the afternoon the Valencian Community could be affected by new storms. In the north of the Canary Islands, the skies will remain partially cloudy.

www.informacion.es
Eddie is an Australian news reporter with over 9 years in the industry and has published on Forbes and tech crunch.