Vigo (Pontevedra)
Updated:
save

Bernot has a degree in mathematics and oceanography, sailed with Eric Tabarly, Philippe Poupon and specialized in racing strategy and routeing. He notably stood out as a Loïc Caradec sailor in 1984 when he won the Transat Québec-Saint-Malo and in 1986 when he broke the record for sailing the North Atlantic and won the Admiral's Cup with the French team in 1993. He was a co-sailor on board. of Cam Lewis's "Team Adventure" during The Race 2000-2001 Multihull Sailing World Tour.
Respected as the best specialist in strategic meteorology in ocean racing, he has been the routier of skippers such as Philippe Jeantot and Christophe Auguin, both winners of the BOC Challenge alone. He helped Auguin, Isabelle Autissier, Michel Desjoyeaux, Ellen MacArthur and Vincent Riou in their strategic preparation during their regattas and becomes a coach at the Finistère Offshore Course Pole in Port-la-Forêt. For the 2012-2013 Vendée Globe, he trains eight of the twenty participants, including François Gabart, Armel Le Cléac'h, Jérémie Beyou, Jean-Pierre Dick, Yann Eliès, Francis Joyon and many others… not to mention Charlie Dalin patron of the «Apivia» in the Vendée Globe 2020-2021.
Jean-Yves Bernot describes the behavior of the weather in this Vendée Globe, and the strengths that Charlie Dalin has as leader of the regatta.
"It is a Vendée Globe that is not very atypical in itself. If each of the situations is quite classical, I would say that it is the sequences that are not very favorable. There are no amazing phenomena, apart from the tropical depression Theta there and especially at this time of year. It's not so common. For the rest, these are things we know. Sometimes it goes well and sometimes it doesn't. There, obviously, they did not do well and they are not having a very good time. No wonder they are behind previous race times. But, this is the weather: take it as it comes! At the same time, it doesn't make much sense to be late because it is a race and not a record. Now you postpone the start for four days and the race doesn't seem the same anymore …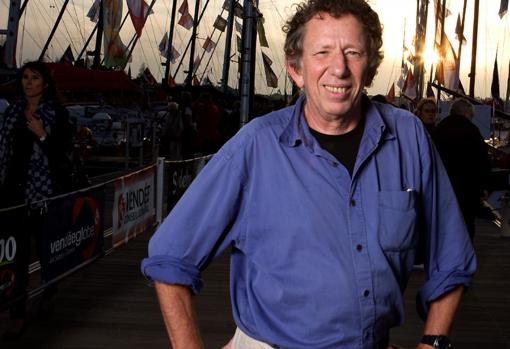 Charlie runs his boat well. He takes advantage when he has to and, once in front, maintains his advantage. If the others get a little angry, he squeezes a little and if they are calm, he follows the rhythm … It is up to the others to take risks now. It is clear that, if you need the miles, you give a little more because you know you have a good boat like the "Apivia" and you know it. For Theta depression, we all saw that it made a huge difference. Now he's the one who knows … It's easy for me to say "Yes, but the others are over". Afterwards, maybe the others paid dearly for it, I can't say or affirm anything. But you have to admit it was smart to do it. He saved his ship and didn't hurt the strategy. After the depression, things went well. In the high-pressure area of ​​Santa Helena, he went through it himself … And I think he did it very well. It was pretty brilliant because it wasn't easy and there was a way to get lost in it. And there he feels the experienced figarista who knows how to play with variable winds, who remains calm and does not get carried away. And now in the South, he is handling his leadership very well. He handled the Tuesday / Wednesday depression very well… For the moment, I'd say: it smells of mastery!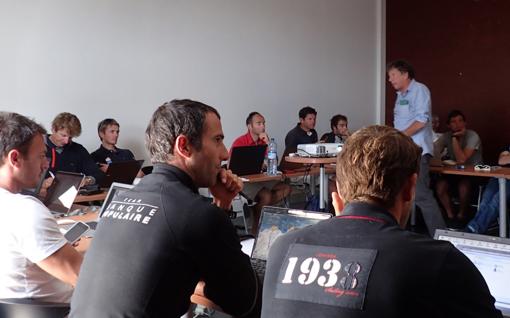 On the Pacific stretch, it is usually a bit easier as there is more space in the Pacific than in the Indian Ocean. When you look at a map, you realize that the Antarctic continent is tucked far into the Indian Ocean, which means there is less space… That's why it's called a tunnel in our jargon. There is the high that is always where it is, the depressions that always pass through the same places between the high and the mainland, and the sea that is always so rough. While, in the Pacific Ocean, Antarctica is further south, there is more space. This allows sailors to play with more land available and this gives more space for the circulation of depressions. Very often, the Pacific Ocean is easier there. Although you can have big waves, you don't have that rotten sea that everyone talks about in the Indian Ocean! The Indico is a corridor where everyone, sailors and depressions, pass. This year, there is still a constant that I find, they are the subtropical anticyclones that seem very strong and very south. We would call it a great summer here (smiles), but for them it is difficult to handle because they are trapped between the ice line (ZEA – Antarctic Exclusion Zone) and these high places.
The Horn (Trinidad Peninsula in Antarctica) is a restricted passage between the Andes mountain range and the Antarctic Peninsula that is also quite high. So there is a bottleneck, so the depressions go through there and get stronger. The sea is also quite crossed there … So, in fact, it is a place where the wind is stronger than in other places and the sea more painful. Afterward, they may get a chance to pass in maneuverable wind, but it's a bottleneck that's never easy to handle. Whether it's a little earlier or a little later, he's always in trouble … You've already screwed up the entire Indian and Pacific. There is the fatigue of both the human and the ship, no more possible brutal conditions, this is a place that must always be taken with great care.
There is also a very particular phenomenon that occurs when passing the Horn, and that is that suddenly you go, you have to change your mind. In the Southern Ocean, you have an endurance mentality, you try your best not to do anything stupid, you handle bad weather, you don't make spectacular attacks and suddenly, you pass the Horn and you enter the South Atlantic. And there, in one day, you completely change your mentality. When I work for around the world records, I do it four days in advance to disconnect the sailors! I tell them: watch out, now we are going to move on. You will have to be more aggressive in the strategies, you are entering a completely different mode. And it goes fast, because as soon as you pass the Falkland Islands, you will start to play with the small fronts to pass, jibe, turn and if you miss the first two or three shots, you can lose a lot. This psychological factor of the end of the South Seas really needs to be taken into account. Because this climb up the Atlantic is always difficult. Always … I haven't met an easy one. It is very complex at the strategic level. And besides, quite often, if we remember, many Vendée Globe races have been raced there. This is a place where you should not go crazy … Hence the importance of this change in mentality to take into account when leaving the South Seas! It's often played out there, because once you've crossed the equator, there aren't many cartridges left to test … ".
That said, if someone plans to participate in an upcoming edition of the Vendée Globe, or try to establish an oceanic record, at the very least they have to sign up for the strategic meteorology classes of doctor "Sorcerer".
See them
comments

www.abc.es
Digsmak is a news publisher with over 12 years of reporting experiance; and have published in many industry leading publications and news sites.