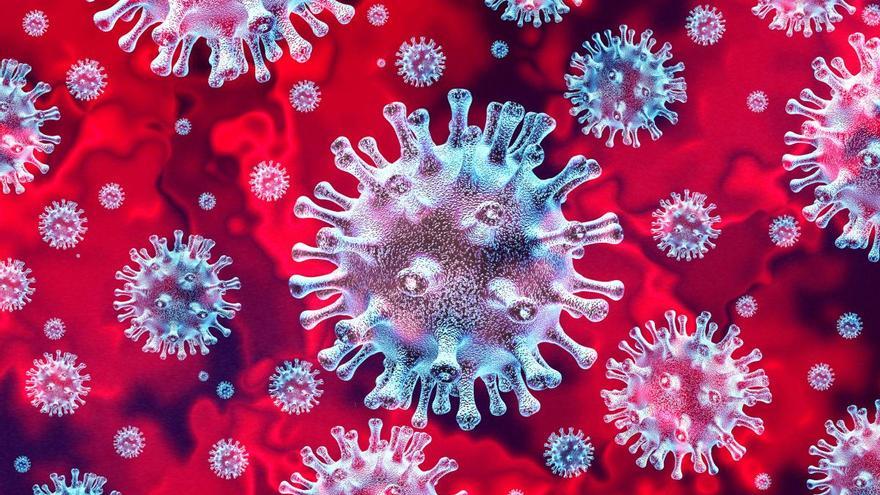 The world must confront new pandemics with confidence and they will probably be caused by influenza viruses or the coronavirus family, which adapt very well to humans.
"It may be next year, in two or three, but there will be new pandemics for sure," he said. José Luis del Pozo, director of the Clinical Microbiology Service and the Infectious Diseases Area of ​​the University of Navarra Clinic (CUN) and the main person in charge of the phase III clinical trial of the Janssen vaccine against Covid-19 at this health center.
On December 21, a 49-year-old from Pamplona was the first person to receive the vaccine from the pharmaceutical company Janssen Vaccines & Prevention BV, a Johnson & Johnson subsidiary, at the CUN. The Pamplona clinic plans to administer the vaccine under study to more than 400 adult volunteers and its headquarters in Madrid will begin recruitment throughout this month of January.
Janssen has selected nine Spanish hospitals for this stage of the research, in which the safety and efficacy of this vaccine will be tested in a total of 30,000 patients from nine countries (Belgium, Colombia, France, Germany, the Philippines, South Africa, Spain, the United Kingdom and the United States), approximately 2,000 of them in Spain.
In addition to the CUN, In Spain, the Hospital Clínic de Barcelona, ​​the Hospital Quirónsalud de Barcelona, ​​the Hospital Universitari Germans Trias i Pujol de Badalona, ​​the Hospital Universitari Vall d 'Hebron, the Hospital Universitario de la Princesa de Madrid, the Hospital Universitario La Paz participate in the study. Madrid and the Quironsalud Hospital in Madrid.
What type of vaccine is this pharmaceutical company developing?
It is a vaccine with a more classical type or mechanism of action, different from that of messenger RNA-based vaccines. This vaccine is a recombinant adenovirus, that is, it is the envelope of a virus without infective capacity, which is covered by the proteins of the SARS-CoV-2 virus, so that when they are injected into the patient an antibody response is generated against to that 'fake' virus very similar to Covid-19.
Is it good that there are vaccines of different types?
More than vaccines of different types, what is good is that there are enough vaccines so that 70-80% of the population can be vaccinated. Unfortunately, not everyone will be able to get vaccinated with the same vaccine because there will not be enough for everyone, but fortunately there are several pharmaceutical industries that are in very advanced stages of research with various vaccines. Finally, what matters is that herd immunity is produced and there is no other way to achieve it than by vaccinating the population.
With what percentage of vaccinated will herd immunity be achieved?
The percentage depends a little on the type of infectious disease, but in general we can say that if we achieve an immunization of 70-80% of the population it will be enough to avoid community transmission of the virus.
How much will the immunity provided by vaccines waver?
It must be borne in mind that we do not know how long immunity lasts neither after natural infection nor after vaccination because obviously we have not had material time to check how long the immunity lasts.
The first objective is to achieve quasi-universal vaccination. This will give us immunity because the published clinical trials tell us that the vaccines achieve immunity around 90-95%, that is, they are very reactive, very effective vaccines. The second is to see how long that immunity lasts and if it is necessary to be revaccinated, which is a possible or probable scenario.
Is there cause for alarm over the new UK strain?
Although it has appeared in all the media, it was something predictable (…) In the case of the new variant that has been detected in the United Kingdom and in other countries of the world, we know that it is transmitted more easily but for the moment we know that it has a greater aggressiveness or virulence.
Are new pandemics to be expected in the future?
More than expected, it is certain that there will be new pandemics. When? We do not know. It may be next year, in two or three, but there will be new pandemics for sure. And if there are new pandemics, they are probably caused by viruses and, among the viruses, those most likely to be capable of causing a pandemic are influenza viruses, avian influenza or other animals, and coronaviruses, because they are pathogens that adapt very well to humans, that are transmitted very easily by air and that are capable of generating massive infections.
Are you going to get the vaccine?
I am going to get the vaccine for several reasons. One, because I believe that health professionals should set an example; two, because I want to have protection because I have seen patients die from Covid-19, and not only die, but many patients have been left with sequelae after having the infection, disabling or incapacitating sequelae; three, because I want to protect my environment, which is my family, my friends and my colleagues; and four, because I believe it is a commitment we have with society, because if we want to get out of this situation of economic, social hole, etc., almost all of us get vaccinated or we are not going to get out of this situation.

www.informacion.es
Eddie is an Australian news reporter with over 9 years in the industry and has published on Forbes and tech crunch.