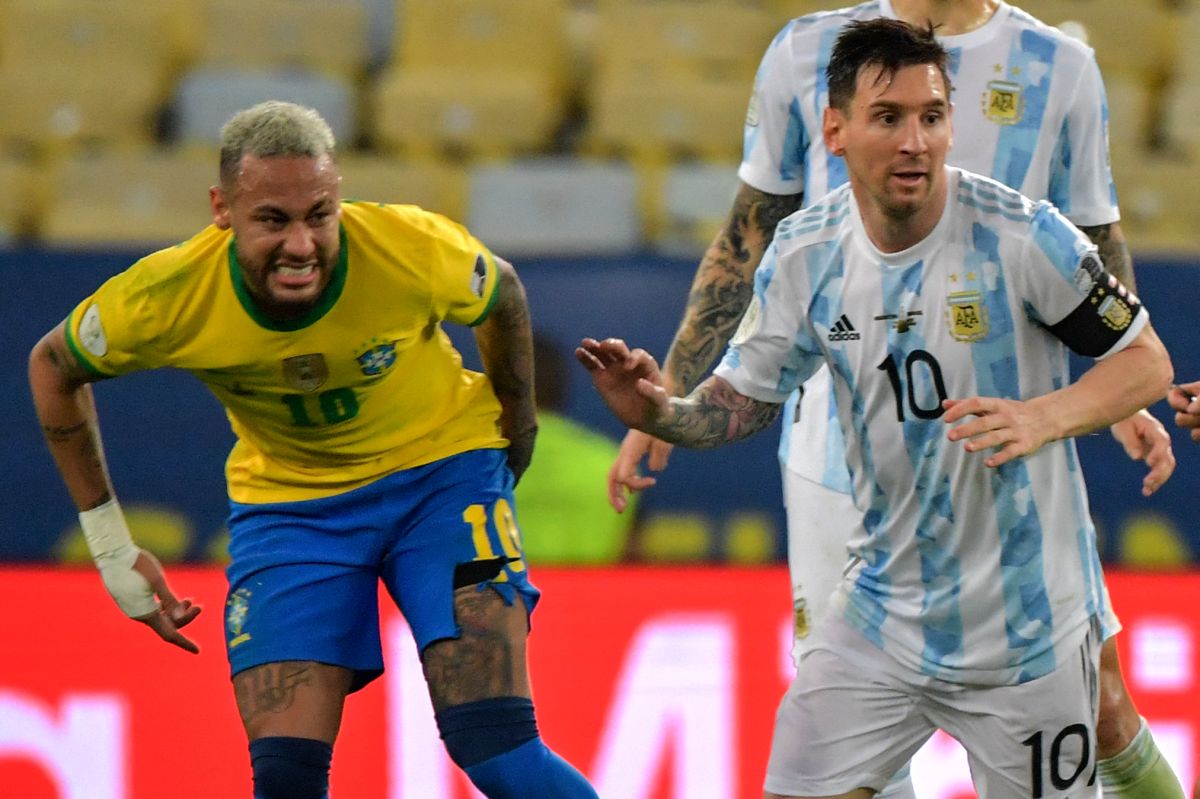 Photo: NELSON ALMEIDA / AFP / Getty Images
The international footballers union (FIFPro) called for the protection of the health of the players to be a priority in the debate on the new world calendar, following the data of a report that shows the increase in matches in a row for internationals in the last season.
According to the study, Some players spend between 70% and 80% of their playing time at a rate of two games a week. International footballers, who are the ones with the most load, spent 61% of the time playing in consecutive games the two previous seasons, to do it 67% in the last one.
This calculation refers to footballers who after playing a 45 minute minimum in one match they played again that same time in another match in less than five days.
The report, based on FIFPro's platform for tracking player workload and powered by KPMG, collects data from about 40,000 parties in a sample of 265 players from 44 leagues, between June 2018 and August 2021.
The union denounced the health risk, performance and career length of footballers accumulated exposure to matches, along with long trips, despite having been reduced by the pandemic, and short rest periods both outside and inside the season.
Some players covered more than 200,000 kilometers (equivalent to going around the world five times) in the last three seasons. The competitions with the highest average distance per trip were the qualifying matches for the World Cup in South America (6,650 kilometers) and the FIFA Club World Cup (6,414 kilometers).
FIFPro recommends that each player have at least 28 days off in the off-season and 14 days off season, figures that are not met according to the report, which echoes the case of a player who had a average less than seven days off per season in the last three years.
After remembering that it is scientifically proven that there is a higher propensity to suffer muscle injuries if two games are played in a week, the report proposes solutions such as taking mandatory breaks after a certain number of matches.
"This report provides new research into why we need regulation and enforcement mechanisms to protect players. These are the kinds of solutions that should be a priority every time we discuss the development of the calendar. It is time to make the health and performance of the players a priority, "he said. Jonas Baer Hoffmann, Secretary General of FIFPro.
You can also read: Lapidary data: 67% of footballers do not know what they will do when they retire



eldiariony.com
Eddie is an Australian news reporter with over 9 years in the industry and has published on Forbes and tech crunch.