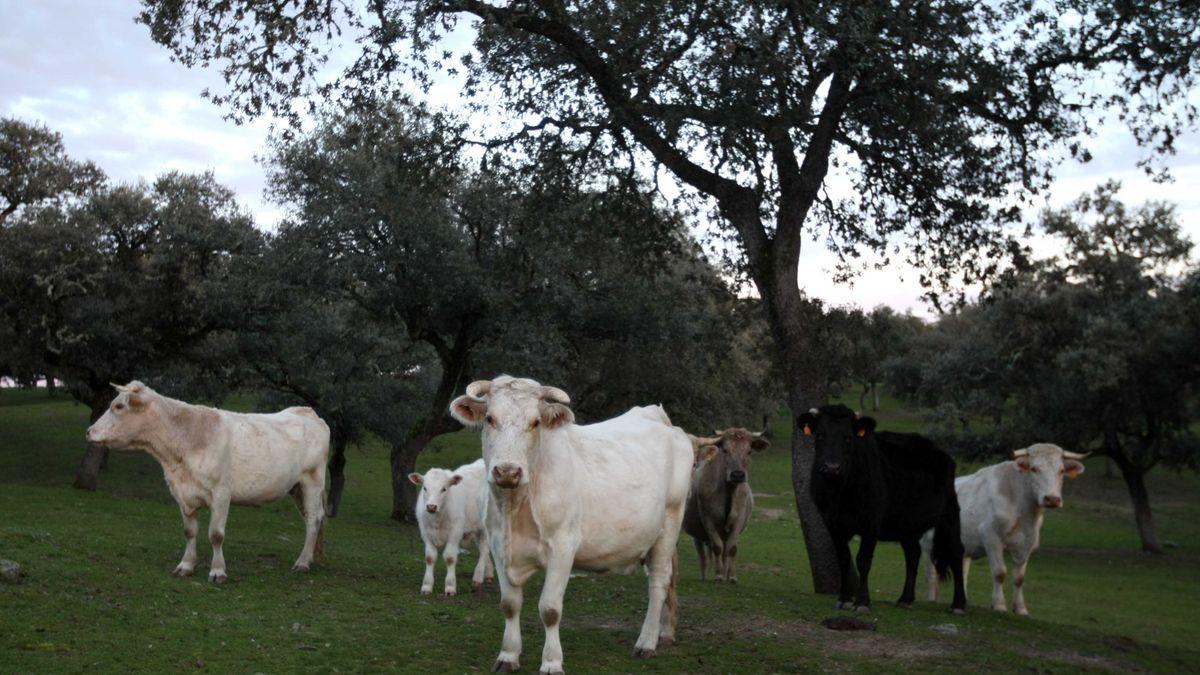 The Animal Health Service of the Board of Estremadura has already confirmed six cases in animals of anthrax (also known as anthrax) in the province of Badajoz. All are linked to the area where the first case was detected last week, in the Don Benito area, where surveillance and monitoring is maintained of the cases that are already known and that have been communicated and incorporated into the registry that the Ministry of Agriculture, Fisheries and Food shares with the autonomous communities. Of these cases, five are cases located in Navalvillar de Pela, the point where the first was detected. Three of them are in horses and another two in bovine specimens). There is also another case of cattle in Talarrubias near the area of ​​the previous ones, according to data from the Ministry of Agriculture.
On September 6, Extremadura reported to the ministry the first case of this rare disease that can be serious and is caused by a bacterium in the form of spores, which especially affects herbivores. Along with the sample of that animal, another four had been sent to the Central Laboratory for Animal Health (Lacsa) Santa Fe de Granada. New samples have been added to this later, within the plan that the Junta de Extremadura has launched. This plan "remains active, with a follow-up of the cases and the necessary epidemiological surveys," they indicate from Agriculture.
One in humans
Four days after the first case in animals was confirmed, the The Ministry of Health also announced the existence of a case of cutaneous anthrax in a person from the Don Benito area with whom antibiotic treatment for the infection had already been started. In this case, the skin condition is mild and the patient is already recovered, as indicated by Health. No more cases of this disease have been detected in humans at the moment.
Nile virus, encephalopathy, spongiform, blue tongue …
The Ministry of Agriculture compiles in a registry that shares with all the autonomous communities all the cases of fifty animal diseases considered mandatory for the effects they may have on livestock or humans. The registry accumulates 13,936 entries since 2003, of which 3,657 correspond to Extremadura. Among them are the six cases of anthrax, confirmed between September 6 and 13 in the region. Along with these, there also appear this year two cases of spongiform encephalopathy (known as mad cow disease), detected in March in Zahínos and in August in Villar de Plasencia, although both were atypical cases and were treated as "something routine and of null epidemiological importance ", they confirm in the Board. Seven cases of Nile virus in equines led to the main alerts noted by the region last year, although the bulk (especially in the early years) are related to bluetongue.

www.informacion.es
Eddie is an Australian news reporter with over 9 years in the industry and has published on Forbes and tech crunch.