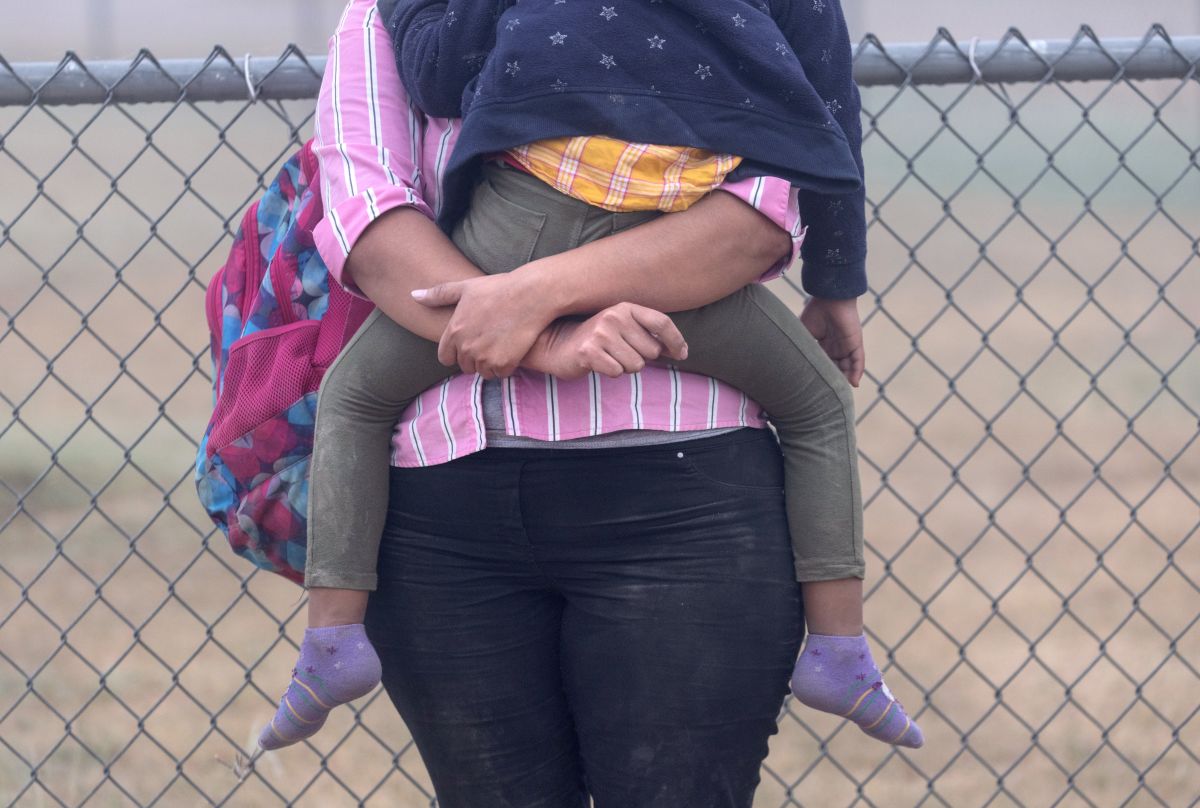 Foto:
John Moore / Getty Images
Planes full of underage migrants are being secretly flown to suburban New York in an effort by the administration of President Joe Biden to quietly resettle them throughout the region., reported New York Post.
Charter flights originate from Texas, where the current border crisis It has overwhelmed local immigration officials, and they have been underway since at least August, according to sources familiar with the matter.
Last week, New York Post saw two planes land on the Westchester County Airport, Outside of NYC, Wednesday at 10:49 pm and Friday at 9:52 pm
Most of the passengers who got off appeared to be children and adolescents, and a small part men in their 20s. Westchester County troopers stood by as passengers they came out of the planes and they got on buses.
Some of them were later seen reuniting with relatives or patrons in New Jersey, or being dropped off at a residential facility on Long Island, according to the newspaper.
An analysis of the Post online flight tracking data suggests that about 2,000 migrants captured after entering the United States from Mexico arrived at the airport outside White Plains on 21 flights since Aug. 8. Records show that some of the planes landed between midnight and 6:30 a.m., when a voluntary curfew is in effect.
THE Department of Health and Human Services (HHS) admitted that: "It is our legal responsibility to safely care for unaccompanied children until they can quickly unify with a vetted parent or sponsor."
"Our Office of Refugee Resettlement makes it easy for children in their custody to travel to their families or sponsors across the country," said HHS spokesman Jorge Silva. "In recent weeks, unaccompanied children passed through Westchester Airport en route to their final destination to join their parents or an investigated sponsor."
Meanwhile, a spokeswoman for the Westchester County Democratic government tried to dismiss the situation as "nothing new." "This is similar to when HHS, under the administration of Trump, hosted nearly a thousand migrant children in Westchester, without the knowledge or prior approval of the county, "spokeswoman Catherine Cioffi said in a statement. "Then, unlike now, nobody yelled."
Rob Astorino, a former Westchester County executive and a Republican pre-nominee for New York governor, said he learned of the flights from citizens upset over voluntary curfew violations. "No one has explained where they are going and who they are" these passengers. "The Biden administration is systematically spreading the southern border crisis to communities across the country, often shrouded in secrecy and cloaked in darkness."

eldiariony.com
Eddie is an Australian news reporter with over 9 years in the industry and has published on Forbes and tech crunch.