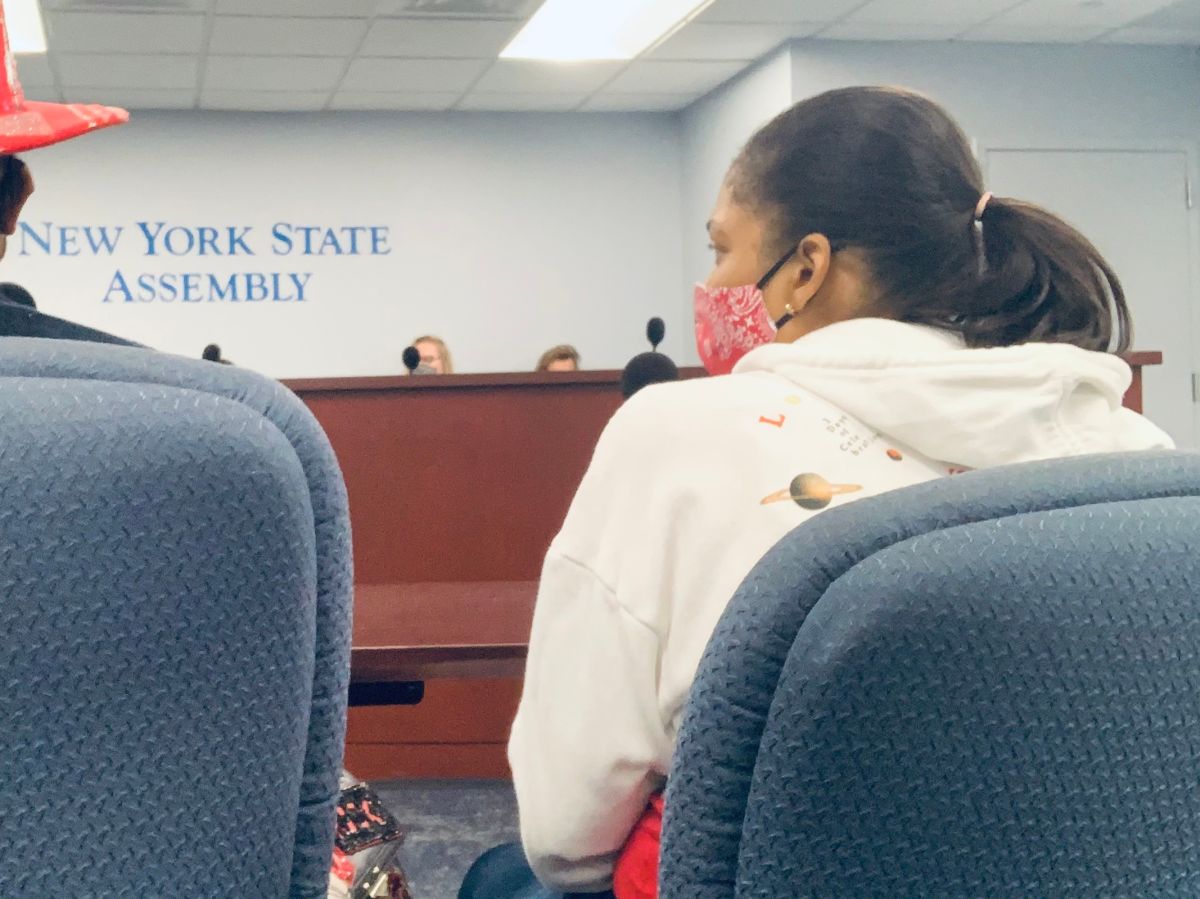 The lack of programs that prevent removal of children from the bosom of their families to be placed in foster or foster care, the lack of support for family members who take care of minors taken from their parents, the increasing trauma experienced by thousands of children, and intimidation tactics, as well as a lack of full investigations before initiating proceedings against parentsare some of the criticisms currently facing child services in the City and the State.
This was denounced by parents and activists this Thursday during a hearing of the Assembly Committee on Children and Families of the State of New York, convened to analyze what is happening with the handling of children's cases, since figures from different organizations indicate that the processes opened against families, mostly Latina and black, for alleged abuse and mistreatment of their children, increased exponentially between 2015 and 2019, without yet knowing more current data.
Quoting the US Department of Health and Human Services Office for Children., the aforementioned Assembly committee assured that there was a considerable increase in New York families that ended up in more cases within of the child welfare system with vigilance and risk of losing their little ones.
The New York State Office of Children and Families Services (OCFS), noted in its 2018 annual report that the Central State Registry of Child Abuse and Maltreatment (SCR) received 304,713 calls and transferred 199,047 reports to social services districts for further action to be taken. The 2019-20 OCFS Annual Preventive Services Report noted that 95,000 children in that time period were receiving at least one day of preventive services.
"The system has many ways to separate children from their parents, and we want to avoid that, because it generates trauma, and trauma is the enemy on all fronts," said the president of the Committee on Children and Families of the State Assembly, Andrew Hevesi. "It is not the people who are doing this but the system. The system traumatizes children, and when the government intervenes, everything worsens. It's crazy. "
Hevesi assured that It is urgent that there be greater guarantees so that the rights of parents are respected when an investigation is to be started, and that no processes are opened to separate children, only based on unsubstantiated reports or the past of parents who have been in prisons and are reintegrated into society.
"First of all, what we must do as a State is to prevent trauma. There is a lack of work on prevention and resources and we have to make sure that if trauma occurs there is enough help to deal with it. We have to prevent the State from traumatizing ", asserted the political leader. "La Falla is taking place at the state level. Necessary funds are not being invested and here we see the consequences of that. We have had governments that instead of preventing and investing to avoid causing trauma to children and families, they spend money to put them in shelters. They do not treat the problem but the symptoms ".
Desiré Wright, a Puerto Rican mother of three, who resides in the Bronx, denounced the lax manner as the New York City Agency for Children's Services (ACS) He ends up putting families like his in processes that he described as "unfair", which generate trauma in their little ones.
"They (ACS) have always been in my life. My oldest son was taken from me when I was 17 years old. They have been investigating me all the time and my oldest daughter has suffered all kinds of trauma. And now, once again they are traumatizing my home and my youngest child, 5 years old, because my son's ex-girlfriend, who has been harassing me (and they know it), called to tell them false things about me and my family " , the mother denounced, warning that they have not found in two years a single evidence that shows that their child is at risk by their side, and they continue to show up at home to monitor her.
"They came to my house two years ago and less than a month ago they came back, I was working and ACS called me that they had filed complaints against me, saying that there was gang activity in my house, that I sell drugs, that I have weapons, that my son was shot six times for being in gangs. All false things and what ACS does is come every time, interview my child alone, without me by his side, which is illegal, and ask him to show them the body. What has already traumatized him, "added the Puerto Rican, warning that they are racist actions. "They have to stop that abuse. We don't need to be watched in that way that is traumatizing. If I was white they wouldn't even come to my house. Criminals are given a second chance and many mothers and fathers and children are unfairly punished by putting a trauma on them that they should not carry ".
Joyce McMillan, child welfare advocate, and executive director of the organization JMac For Families He criticized the abuses suffered by many families who are contacted and harassed by child service agency officials without even letting them know their rights.
"We are not asking to change parental rights. We are not asking to expand them. We are not asking to trade them. We are asking to be informed what they are"Said the activist, who was supported by the testimony of another mother who reported having been threatened that the police would be sent to her home if she did not collaborate with ACS.
"They called me that and they told me that my two youngest children were in the bones and when I asked where they got my information from they did not tell me but I am sure it was from the school, and without letting me know my rights they told me that if I did not respond they were going to send me to the police, "he said Shalonda Curtis-Hackett, also warning that minority families suffer more from the possibility of ending open cases.
And it is that data from children's entities themselves show that this type of investigation of parents for alleged abuse or neglect of their children disproportionately affects black and Latino families. In 2019, almost 45% of the families investigated by ACS were Hispanic and 41% were Black, according to ACS Commissioner David Hansell himself. Another alarming fact was that from child welfare research in the Big Apple, in the 65% finally the accusations were considered unfounded, which affected families denounce as further proof that children's services are using a racial profile to open cases in an accelerated manner without real merits, generating unnecessary trauma and headaches in poor families that already have a lot to deal with.
The ACS Commissioner assured at the hearing that the main objective of his agency is to guarantee that the race of a family or the ethnicity of a child does not determine how they are treated, and despite the fact that the numbers show a significant increase in the opening of processes, he said that They have given the task of combating the failures.
"ACS has taken many steps to avoid unnecessary family involvement in the traditional child protection system, connecting families to the resources and support they need, while minimizing further intrusive interventions, "said the official.
The ACS Commissioner added that his No. 1 goal will be to reduce unnecessary child protection research, expand primary prevention, strengthen prevention services, and empower the advocacy of parents in their work.
For its part, Lisa Ghartey, Commissioner of the Child Welfare Division of the state Office of Children and Family Services (OCFS), admitted that there is a disproportion in the treatment of cases of alleged abuse between Latino and black families, and said that it is urgent to change that approach and help solve issues that affect families.
"For too long the system has been focusing on perceiving the deficits of individuals who contribute to child abuse and maltreatment, instead of recognizing child abuse as a pervasive public health challenge," said the official, assuring that much remains to be done. do to ensure fair treatment of families and children of the state and insisting on comprehensive prevention efforts as the key against abuse. "It is imperative that we refocus on improving the well-being and health of families and communities, putting financial and concrete support at the center of prevention strategies, before children end up going to the infant system."

eldiariony.com
Eddie is an Australian news reporter with over 9 years in the industry and has published on Forbes and tech crunch.