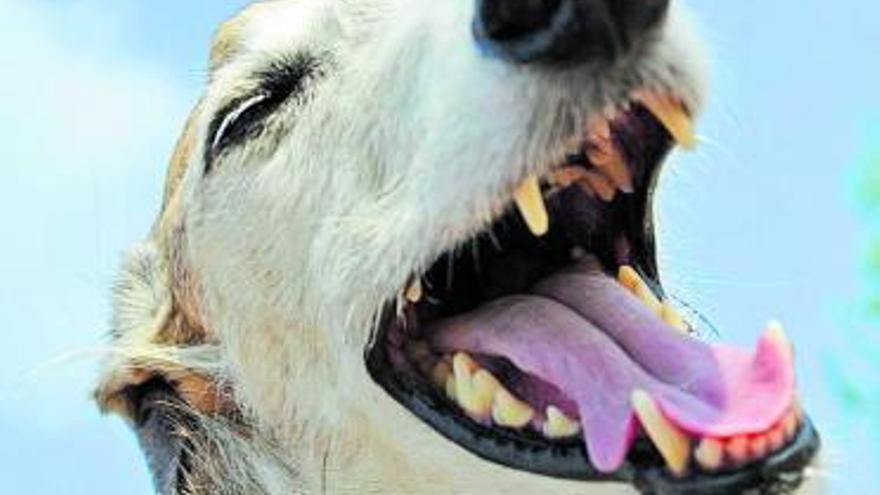 When a dog enters the life of any person, it makes its way, little by little, in his life and in his heart, on tiptoe, with that very particular way that they have of always being by our side, of understanding us without speaking, interpreting our looks and gestures, knowing even what we feel. There is no other animal that is capable of showing such emotional feelings, of reaching such a degree of communication and empathy with us, displaying values ​​such as loyalty, dedication and nobility. In addition, dogs make the game a way of approaching us to show us how much they love us.
It is true that humans have made animal dogs so dependent on us that they are extremely vulnerable. Their life, their well-being and their happiness depend on the people who appear next to them wanting to love and care for them. But with very little they receive, dogs are capable of accompanying for life whoever has decided to be with them and serve them. And they do it with such absolute dedication, so emotional, that once they enter our life they stay forever. Because there is no other living being who dedicates his entire life to be close to us, to give us affection and show us his loyalty. To the point that, frequently, I would look at my dog ​​and wonder if I would be up to the person I thought I was.
Fortunately, in recent years, we have made progress in considering animals as subjects of rights and respect that, as evolved people, we have an obligation to care for and protect. All the more so in the case of our pets, such as dogs. Anyone who has lived with one of them for years knows that they occupy a place in our lives on their own merit, as they do with people. Because they give us so much that they hardly disappear from our memory and from our feelings when they die, to the point that, as with people, it is when they disappear that we realize the immense hole they leave in our lives.
I confess, without any qualms, that it still moves me to remember my dog ​​Argos, who died when he was older a few years ago, who gave us so much happiness. For this reason, when I learned that in Alicante, with the added value of things that come from the heart and are done spontaneously, people who had lost their dogs had begun to put colored ribbons on a tree as a sign of I remember and love his four-legged companions, I was excited about the idea. Alicante gives us too many annoyances and we often wonder how it is that as many good people as it has has not translated into a better city and better government teams at the head of the City Council.
The first time I saw this tree of memory, I was overwhelmed because it contained an immense amount of affection and love from people who had lost their dogs towards their pets, in the form of colored ribbons that hung from the branches, knotted with emotion of absence. Knowing that each ribbon, each color, represented a life of happiness shared with a dog for years, I was deeply moved because I knew it was a way to walk towards grief from gratitude to what so many dogs had given during their lives to people who welcomed them. In addition, each colorful ribbon had a different message written with the dog's name and some words that coincided, speaking of memory, gratitude, continuing to love them, never forgetting them, in addition to mentioning the affection, loyalty and love that always they had shown.
We also went to place the ribbon in tribute to our dog when he died, with those written words that come from the heart. Satisfied, comforted to know that the memory of our dog was surrounded by the recognition of hundreds of other dogs in the form of a ribbon, hanging from a tree like tears when they fall. The fame achieved by this tree of memory was included in blogs and travel magazines for its exciting uniqueness, recommending visiting it when you came to the city, next to the beach of San Juan.
But this team of the municipal government of the PP and Citizens must have been bothered by so much love that it decided, months ago, to remove the souvenir ribbons and cut the branches of the tree where they hung, without prior notice, without even transferring so many samples to another nearby place of affection as the people we were depositing there for years towards our dogs. How can such callousness be shown? How can this City Council act in such a disrespectful way towards the memory of so many people with our dogs?
The truth is that, sometimes, the feelings of many animals are better than those of some people.

www.informacion.es

Digsmak is a news publisher with over 12 years of reporting experiance; and have published in many industry leading publications and news sites.