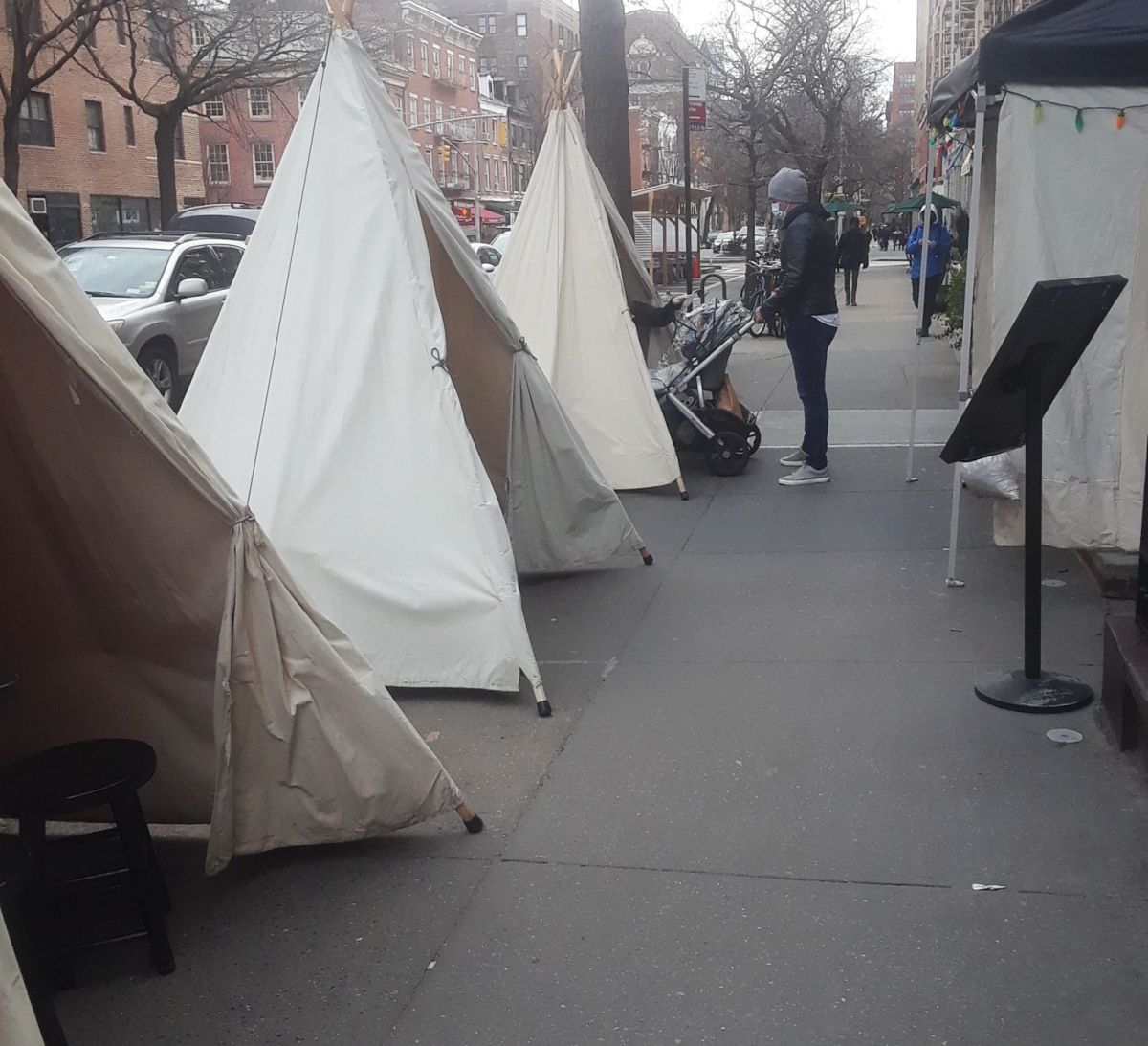 Help restaurants after juggling to survive
Photo: Andrés Correa Guatarasma / Courtesy
Relief is coming on the way from Washington DC to New York, and both Mayor Bill de Blasio and Governor Andrew Cuomo applauded the stimulus package deal reached Saturday in the Senate. But even so, it is not ruled out that taxes increase in itself the most expensive state in the country.
"Cities like New York have been at the forefront of the response to COVID-19 for almost a year and have suffered enormous challenges," De Blasio said in a statement Saturday. "With solid local help, we will have the necessary investments to move forward with our testing and vaccination efforts, further help small companies, rfully open schools in the fall and more".
In parallel, Governor Cuomo stated: "While no legislation is 100% perfect, This bill provides critical resources for New York State, cities and towns, as well as much needed emergency pandemic relief for New York families. "
Within the national $ 2 trillion package, about $ 100 billion will go to New York for state government, education, the MTA, vaccines and COVID-19 testing, as well as you help restaurants, small businesses, and non-profit organizations. What's more, $ 1,400 checks they will eventually reach many citizens. And a weekly increase in unemployment $ 300 pandemic will spread, again; this time until September 6.
The aid package, called "American Rescue Plan", it was approved in the Senate on Saturday despite criticism from Republican leaders. However, the House is expected to ratify the measure this week.
The office of the Senate Majority Leader Chuck Schumer (NY), indicated that about $ 4 billion in funding for COVID-19 vaccines, testing and the healthcare workforce would go to New York, out of a total of $ 80 billion allocated for the entire country. And about $ 12 billion in education aid would come to New York, out of a national total of about $ 170 billion.
Schumer detailed that $ 24 billion would go directly to New York local governments, with about $ 6 billion of that going to NYC.
About $ 12.5 billion goes straight to the New York governorate budget – that's about $ 2.5 billion less than the $ 15 billion that Cuomo had previously said the state would need.
As a result, tax increases will be "on the table" for New York to cover its budget deficit in the coming weeks. The governor and state legislators must finalize the budget by April 1, All while Cuomo faces pressure to resign amid mounting allegations of misconduct and negligence.
The weekly unemployment payments $ 300 were to end previously on March 14. The Century Foundation estimated that 1.4 million New Yorkers would have lost some or all of their benefits, according to a report released by the group in mid-February.
Also, the package includes about $ 7 billion for transit needs in New York, according to Senator Schumer's office. This includes $ 6 billion for MTA. According to its president and CEO, Pat Foye, the additional funds would help the agency to offset the impacts of the pandemic and avoid service cuts and layoffs in the next years. "This funding is crucial as we work to lift passenger numbers and recover from the pandemic," Foye said in a statement.
How soon metro and bus users would benefit is unclear. The MTA's Long Island Rail Road (LIRR) is experiencing train service cuts starting this week. Gothamist.
The help package also includes $ 28.6 billion in aid for restaurants nationwide and $ 30 billion for other small businesses and nonprofits.
That relief would be provided through a grant program with up to $ 10 million available per restaurant group or $ 5 million per individual business, according to a brief from the industry group NYC Hospitality Alliance.
Most expenses would be covered, from payroll to rent to utilities. Grants can be used for eligible expenses from February 15, 2020 through December 31, 2021, and the US Small Business Administration (SBA) could extend that time.
UPDATE: Around $12.5 billion in aid would go to New York state's government, $2.5 billion short of what Governor Andrew Cuomo previously said the state would need. As a result, tax increases are "on the table." https://t.co/oVJrV8uxTb

— Gothamist (@Gothamist) March 7, 2021
ς



eldiariony.com
Eddie is an Australian news reporter with over 9 years in the industry and has published on Forbes and tech crunch.