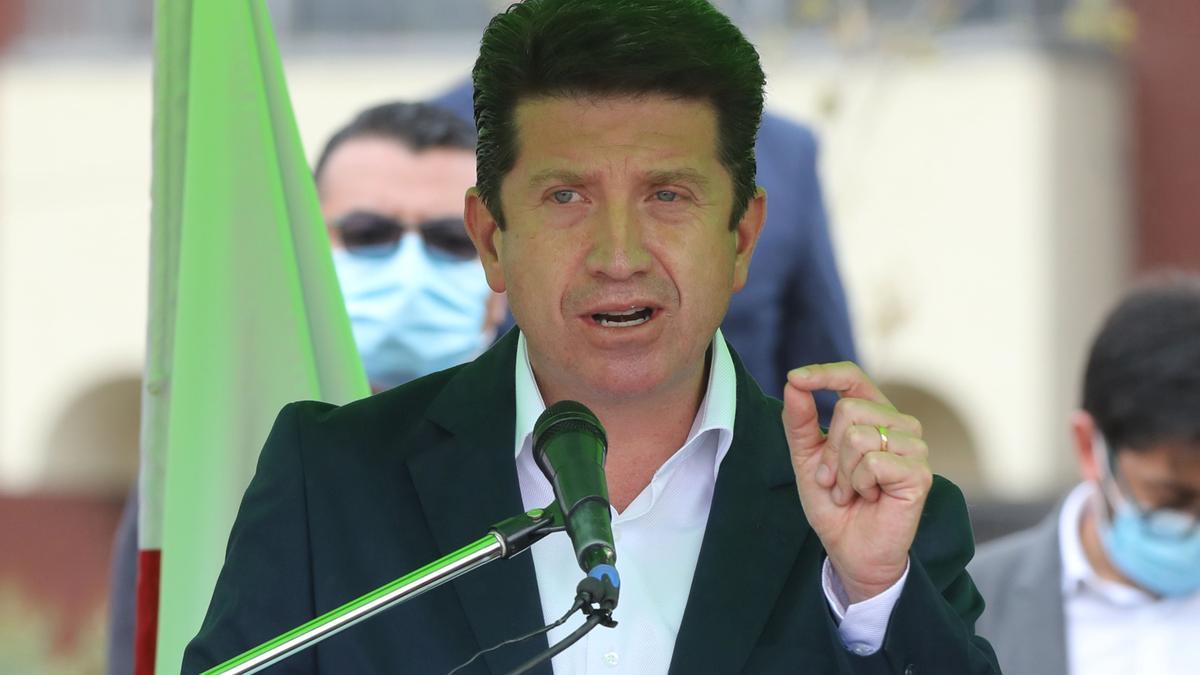 One policeman was killed and another injured in an attack by alleged FARC dissidents in the Colombian municipality of San Vicente del Caguán, in the department of Caquetá (south), official sources reported this Thursday.
Defense Minister Diego Molano lamented "the unfortunate assassination by FARC dissidents of patrolman Víctor Alfonso Rojas Vargas and the injury of patrolman Kevin Esteban Guevara." "These criminals, terrorists from the FARC dissidents, under the command of the leader alias 'El Paisa', who from Venezuela plans and develops attacks against our public force must be rejected by all of society," said the senior official in a statement. to journalists.
The attack
The director of the Colombian Police, General Jorge Luis Vargas, explained that the attack occurred in an area known as 'Los Muñecos', in San Vicente del Caguán, at 11.00 local time this Thursday (16.00 GMT). "In that area of ​​the country commit crimes two drug trafficking structures of what the FARC were: one of them the Gaor (residual organized armed group) 40 and the other a group known as 'Miller Perdomo' ", said the high official.
General Vargas sent condolences to the families of the murdered and wounded patrolman and announced the creation of a "special team to capture the material authors of this attack." Therefore, a reward of up to 100 million pesos (about $ 26,000) for information leading to the arrest of "those responsible for this act."
Alias ​​'El Paisa', a feared guerrilla
Hernán Darío Velásquez, alias 'El Paisa', is part of a score of former FARC chiefs who on August 29, 2019 announced the back to arms under the leadership of Luciano Marín, alias 'Iván Márquez'. The mobile column Teófilo Forero, who directed 'El Paisa', was one of the most bloodthirsty of the FARC and attacks such as the murder on December 29, 2000 of Congressman Diego Turbay Cote, his mother and five other people in a ambushed on a highway in the southern department of Caquetá.
He is also responsible for the kidnapping in April 2002 of 12 deputies from the Valle del Cauca department, 11 of whom were murdered in captivity five years later. Likewise, the attack against the El Nogal club in Bogotá in February 2003, which killed 36 people and injured more than 200, as well as a chain of attacks with dozens of deaths and injuries, mainly in the south of the country.
Finally, the authorities point to Teófilo Forero as responsible for the murder on February 27, 2006, of nine councilors who were meeting in a restaurant in the Huila municipality of Rivera, in the southwest of the country.

www.informacion.es
Eddie is an Australian news reporter with over 9 years in the industry and has published on Forbes and tech crunch.