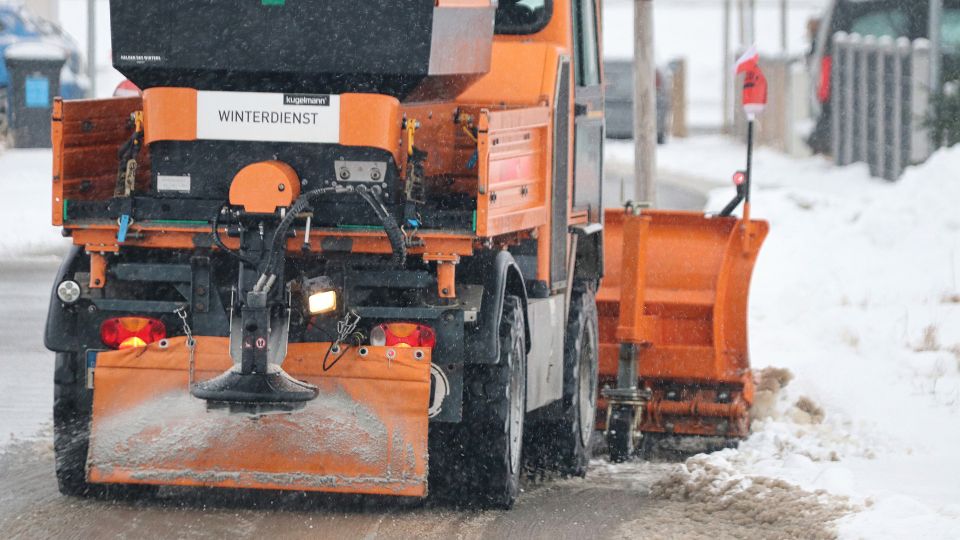 Foto:
planet_fox / Pixabay
In an attempt to attract snowplow applicants, and as drivers flock to higher-paying trucking and delivery jobs, some American cities are raising rates. wages up to $310 per hour and offer "snow bonuses" of $2,000 dollars for this class of workers.
Business Insider reported that states across the country are short hundreds of snowplow drivers this winter, prompting some cities to raise wages. in an attempt to compete with private companies for applicants with commercial driver's licenses, as workers flock to higher-paying trucking and delivery jobs.
Barbara LaBoe, a spokeswoman for the Washington State Department of Transportation, explained that the snowplow shortage "is something every state is seeing right now, as more and more private delivery jobs have been created during the pandemic."
LaBoe noted that Washington has 140 employees short of their usual 1,500 workers for winter operations, and that starting wages for state highway maintenance workers range from $18.93 to $27.90 per hour.
And while the state Department of Transportation has considered raising wages, "it can't move as fast as private industry on things like this," the official added.
In the case of Pennsylvania, 94% of its permanent snowplow operators have been hired, but it is missing 55% of the temporary workers normally hired during the winter. The state's seasonal CDL operator positions range from $17.48 to $19.72 per hour.
In Watertown, they are offeringPaying hourly wages ranging from $86 to $310, depending on the type of equipment used, according to government documents. The city's hourly wage for a "snow melter" can be as high as $5,500, but the machine required for this task can cost as much as $3 million, according to the information.
In Massachusetts, the Worcester snowplow app offers "extended season rates" that pay an extra $10 per hour for drivers who plow snow before December 1 or after April 1, bringing their highest-paying position up to $190 per hour. hour.
Mike Ruby, a resident of Massachusetts, put emphasis on the long hours required for snowplow drivers and said the state's wage increases were "pretty reasonable", considering "that you have to bring your truck and stay up all night and have to be prepared, and the truck has to be running".
For his part, Andrew Grider, president of Southern Sun Landscaping in Virginia, explained that in addition to needing a CDL, many snowplow operators must complete additional training and drive in dangerous weather conditions: "All snow operators know that you normally work beyond the 12-hour limit, sometimes up to 24 hours or more".
You may also like:
Why are snowflakes symmetrical and hexagonal?
Experts anticipate that the United States will have one of the most expensive winters
Massachusetts cities offer snowplow drivers up to $310 an hour on fears of labor shortages

eldiariony.com
Eddie is an Australian news reporter with over 9 years in the industry and has published on Forbes and tech crunch.