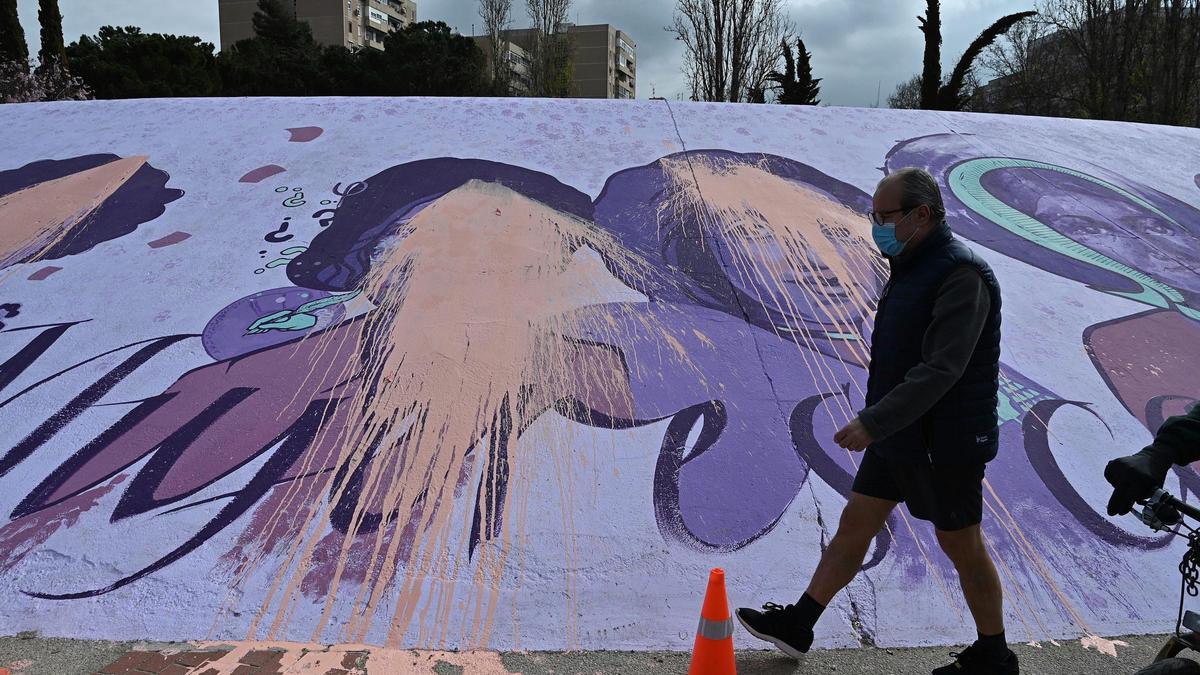 The Vice President of the Government, Carmen Clavo, has regretted that the feminist mural installed in Alcalá de Henares (Madrid) has dawned with painted and he has asserted that they will not be able to erase women from history.
"Those who attack the memory of women's struggle must know that they will never be able to erase us from history. The future is called #equality," says Calvo on his Twitter account.
The mural collects images of ten pioneer women such as Clara Campoamor, Ana María Matute, Margarita Salas, Blanca Fernández Ochoa, María Zambrano, María Isidra de Guzmán, Catalina de Aragón, Dolors Aleu, Francisca de Pedraza or Gata Cattana.
This is the replica of the mural of the Madrid district of Ciudad Lineal that was commissioned by the Alcalá de Henares City Council to commemorate International Women's Day in the auditorium of the roundabout dedicated to Manuel Azaña, recently visited by Calvo.
The mayor of Alcalá de Henares, Javier Rodríguez Palacios, has told Efe that it is about "An attack on the whole of society" by "some cowards who cannot bear to see the faces of women important to the history of Alcalá and Spain."
He pointed out that the mural, which depicts the faces of "women who show the path of empowerment" and who are "important to remember our past and work for equality", will be restored by the City Council "as many times as necessary."
Javier Rodríguez: "That way of understanding art seems to bother those who have women locked up in their homes"
The mayor added, "as a government team and as mayor, the conviction that they cannot win this battle", and that the mural "has to be restored as a symbol."
He also recalls that it is "a mural made by local artists from Alcala in which boys and girls from the city have also been involved in a participatory construction of street art."
"That way of understanding art seems to bother those who have women locked up in their homes," he added.
On the other hand, the project director, Zaida escobar, has regretted that the mural was inaugurated on Friday and today "has dawned like this, painted, so several of the authors have decided to come with the painting -he added-, and that anyone who wants to come with us will accompany us."
"More than rebuilding it, which is something we will do when this calms down and with more time, we are putting positive messages, to give it a new meaning," Escobar said.
Alcalá residents, including many children, have added to the work flowers, smiling faces and messages like "8M", "we are free", "they will not shut us up" and "in the face of intransigence, feminism".
"It is an extra energy to continue with the struggle, which tells us that we must continue to make murals against intransigence," added the artist.



www.informacion.es
Eddie is an Australian news reporter with over 9 years in the industry and has published on Forbes and tech crunch.