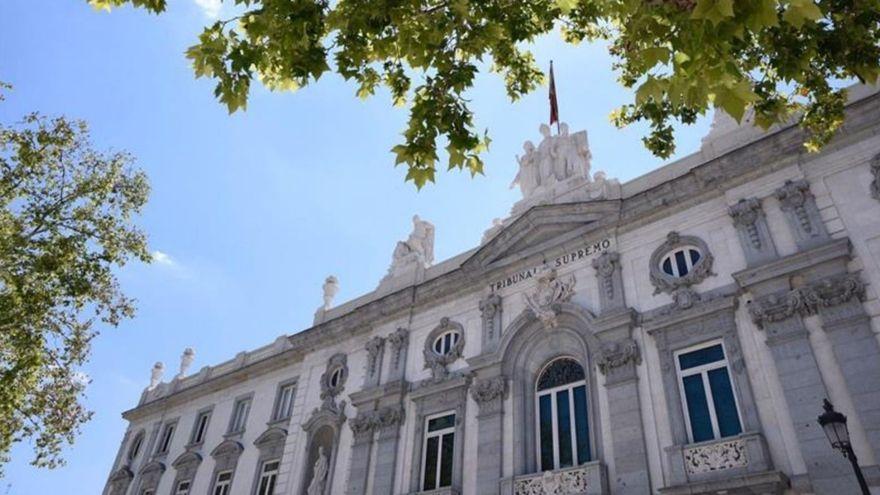 Controversial sentence of the Supreme Court that acquits two young people initially sentenced by the Provincial Court of Valencia to eight years in prison for raping a thirteen-year-old girl, when they appreciate a clause that includes the Penal Code by which disclaims responsibility to those who have sexual relations with a person under 16 years of age – minimum age of sexual consent – as long as this consent is not flawed and "the perpetrator is a person close to the minor by age and degree of development or maturity."
Despite the fact that the age difference between the victim and his alleged assailants, ages 20 and 19, it is in this case of seven and six years respectively, the sentence of the rapporteur Ángel Luis Hurtado considers that "the maturity of the minor physically and psychologically was not very distant from that of the accused in what is the sphere of sexual relations. "Thus, he adds that" the distance between the ages of the minor and the accused does not seem so far away as to fail to appreciate the element of proximity. "
It is striking that the High Court has ruled ex officio on this issue, which was not even raised by the defendants' defenses in the appeal, therefore, as they appreciate, it is a "mistake favorable to the accused."
Its rationale for considering the maturity of the victim and the accused as symmetrical is based solely on the fact that the minor had already had a dating relationship with one of the accused, during which "she had had full sexual relations with him", the rapporteur points out as if this exempted the young man who was twenty years old at the time of the events from responsibility.
She also adds that, according to the adolescent, her boyfriend asked her permission to call her cousin and she agreed, "deducing by sheer logic that the purpose of the new presence was to also have sexual relations," assesses the ruling. Finally, to justify his acquittal, he introduces a mere comment from the minor's teacher, who said she was "mature".
The Supreme Court does not enter into questioning the assessment of the evidence, since that is the responsibility of the court that judged the case by the principles of immediacy and contradiction, but are precisely the proven facts which already reflected the sentence of the Fourth Section of the Provincial Court of Valencia – despite being convicted of a crime of sexual assault – those who left the door open to this later acquittal.
The TSJCV raised the sentence to 10 years
The events date back to the summer of 2016 when the thirteen-year-old girl was left with one of the defendants to see a movie at his house, in Valencia. There they had full sexual relations. Later he asked him if he cared if a cousin of hers came, to which he did not object. "The minor sat on the bed next to the defendant, who took her hand and began to kiss her, corresponding the minor to his kisses ", relates the sentence of the Court of Valencia, who continues detailing the relations maintained with both.
With these proven facts there was really no room for the crime of sexual assault, not mediate violence or intimidation. Hence, the Superior Court of Justice of the Valencian Community revoked the sentence and condemned them as perpetrators of a crime of sexual abuse, yes, increasing the penalty by two years – ten years in prison – when contemplating the aggravating the joint action of two or more people "by reducing the possibilities of effective defense of the victim regardless of the especially humiliating situation," the TSJCV remarked.
However, before even entering to equate the maturity of the victim with his rapists, the Supreme Court also demolishes this circumstance by not being compatible with the crime of sexual abuse. Finally, it is striking that the ruling omits to make any reference to the minor's suicide attempt in May 2017, which did include the facts proven in the first sentence.

www.informacion.es
Eddie is an Australian news reporter with over 9 years in the industry and has published on Forbes and tech crunch.