If you've ever gone on vacation with an architect, you've probably been dragged on the odd ridiculously long journey to visit a seemingly insignificant building and, at your destination, embark on an endless ritual of contemplation that forces you to examine that junk from all possible angles. For this guild, traveling is an obsession. But it is that, as the architect, professor and theorist explains Santiago Molina, "For better or for worse, the architect projects on the architecture that he has lived. That is, about their memories and their experiences. And there is no better way for this than to travel ".
Now that vaccinations and vacations seem to come together to unleash our traveling spirit, it is possible to prepare a festival of personalized contemplation with the help of ArchiMaps, an architecture guide app online. Its founder, the architect Ángel Camacho Pina (Madrid, 1983), traces the origin of his creation to the summer of 2012, during the preparation of a trip to New York. "Before I go anywhere, I always plan all the interesting buildings that I want to visit. The guides specialized in architecture are wonderful to carry out this preliminary work, but on the ground they are very uncomfortable: they weigh a lot, the plans are divided into different pages, and you have to change again and again from the map to the building file ", he explains .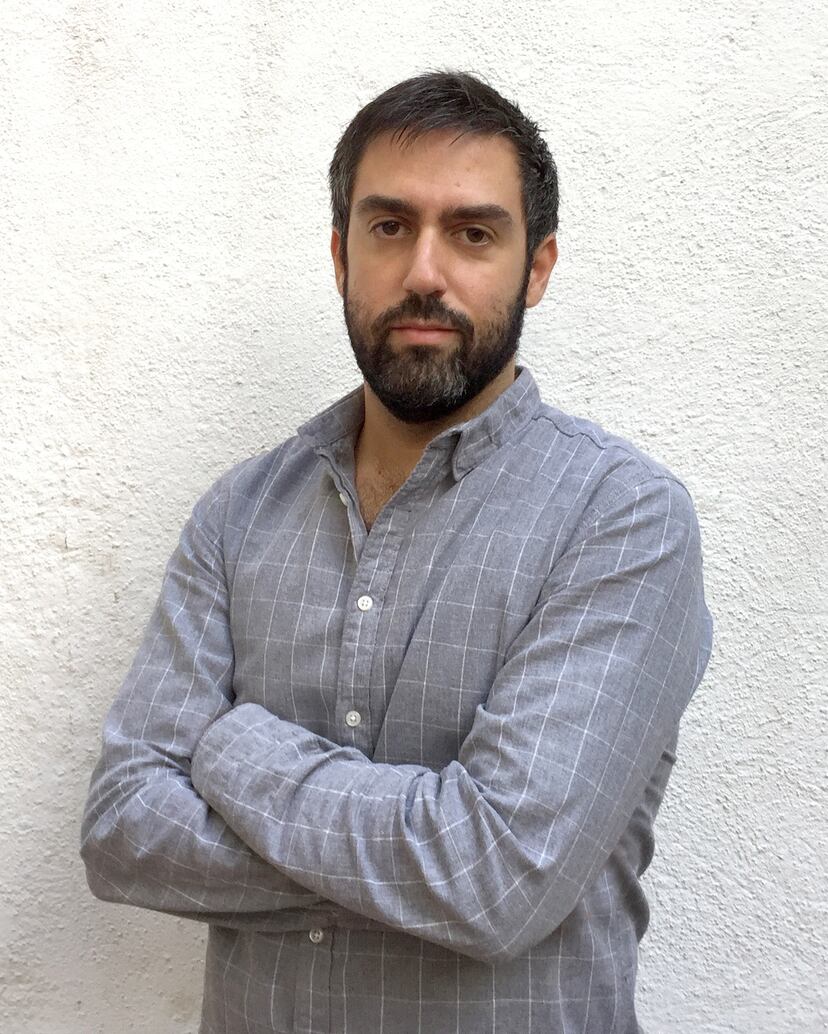 However, a mobile phone provides the solution to these problems. The technology allows having an infinite plane in the pocket and with geolocation of the user; a list of buildings in which you can sort, filter, or search for interesting buildings; a virtually unlimited space for the information of each one of them; and a user interaction with these three parts fast and intuitive.
When Camacho started working on his project, there was already an application of architecture guides. But, in his opinion, they had several drawbacks related to the selection of the content. "Almost all of these applications were powered by direct user input, which calls into question the reliability of the information they provide. The rigor found in most of the author's architecture guides published on paper was not present in those that took advantage of the advantages of digital support ", he comments. "ArchiMaps had to unite the practical qualities of a mobile application, with the proven and quality information that we usually associate with the bibliographic field".
After years of work, ArchiMaps was launched at the beginning of 2017. The result is an application with an intuitive operation and a simple structure based on a map and a vast list of works. The map shows the location of the buildings in relation to the position of the user, while the list can be ordered according to various criteria. "I proposed to offer only a few data, but rigorous and contrasted, that would constitute the essential information that the traveler interested in architecture needs: location, dates and authorship. These three pieces of information allow us to reach a building and frame it within an era and in the context of its author's work ", comments Camacho. The rest of the information comes from external sources: a wide range of links, from generalist sites such as Wikipedia, to specialized in architecture such as DoCoMoMo.
Currently, the application has a total of 2,445 buildings that are divided into several packages: there are seven in cities (Barcelona, ​​Chicago, London, Los Angeles, Madrid, Mexico City and New York) and eight about architects (Alvar Aalto, Antoni Gaudí, Louis I. Kahn, Adolf Loos, Ludwig Mies van der Rohe, Eero Saarinen, Alejandro de la Sota and Francisco Javier Sáenz de Oiza). This basic structure of guides incorporates the functionality of ArchiRoutes: thematic selections that offer a glimpse of the best architecture in the city, a route through a particularly interesting area or a set of works linked by an architectural style.
The ArchiMap of Madrid has a total of 392 buildings, ranging from a jewel of 13th century Mudejar architecture such as the Apse of the Miracles in Talamanca de Jarama, the oldest file in the guide, to the Metrovacesa office building from Francisco Mangado, completed in 2018, the most contemporary. If there is no time to see it all, there are ArchiRoutes for everyone. Not to miss in Madrid collects the 20 fundamental buildings to understand the rich architectural heritage of the Spanish capital, from El Escorial or the Prado Museum, to the CaixaForum or T4 de Barajas. If modern architecture is your thing, then go for Ten modern masterpieces, which will take you on a walk through the Casa de Las Flores, the Zarzuela Racecourse, the Maravillas Gymnasium, the Girasol Building, the Huarte house or Torres Blancas. There are also specific ArchiRoutes dedicated to religious architecture, collective housing buildings, Gran Vía, Madrid rationalism, as well as monographs of the great architects who have worked the most in our city, such as Luis Gutiérrez Soto, Miguel Fisac, Alejandro de la Sota or Francisco Javier Saénz de Oiza.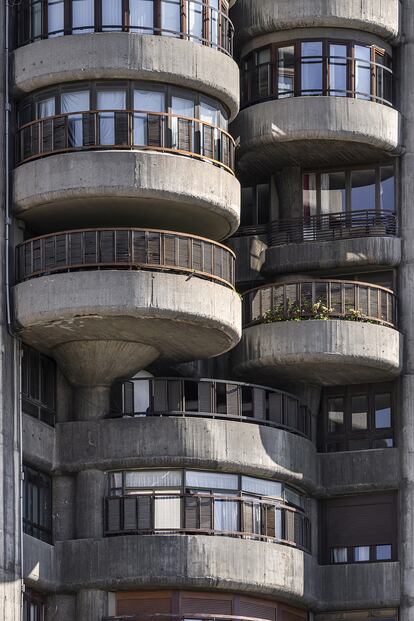 One of the most interesting contributions of ArchiMaps resides in Camacho's careful selection of buildings. "It is a task that requires hours of research," he confesses. "You have to document yourself very well and read a lot to generate a balanced content between different periods, styles and authors." However, although works belonging to very different historical moments are collected, the main focus It is set in modern architecture (the Modern Movement in architecture developed between the 1920s and 1960s, so we should not confuse it with the modernist architecture of the late nineteenth century or with contemporary architecture today).
This commitment constitutes a distinctive aspect of the application, as can be seen from the monographic guides dedicated to architects included (only Antoni Gaudí, the greatest exponent of Catalan Modernism, would be left out of this "modern" label). Camacho explains: "Standard tourist guides tend to focus on the most relevant historical architecture, while most existing architecture websites or applications focus on strictly contemporary architecture. Beyond some essential works by the great masters of the Modern Movement, the bulk of modern architecture is relegated to specialized architecture guides, only available on paper. With ArchiMaps I wanted to make up for this lack ".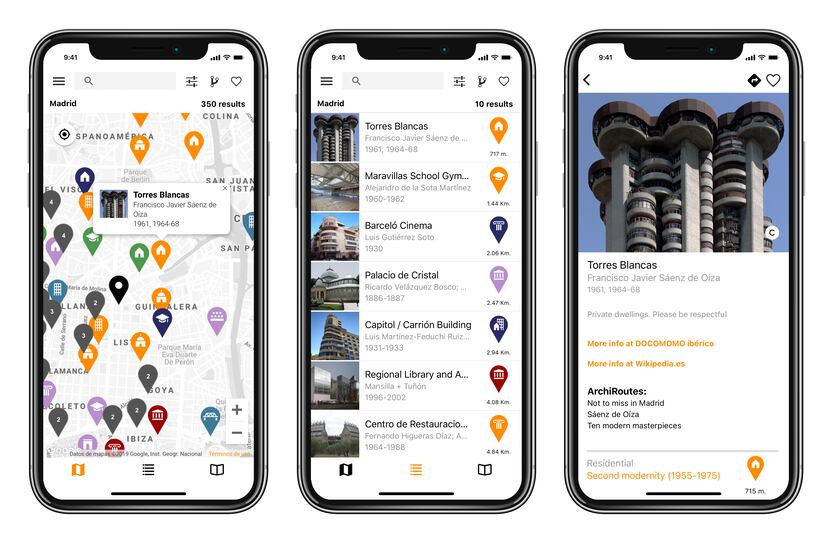 Another issue is the management of images, "a very important part of architecture guides, and also the most problematic," according to Camacho. "Works of architecture are copyrighted, but there is a concept called 'Freedom of Panorama', which comes to say that, if a work of architecture is visible from a public space, a photograph taken from it is not subject to copyright. Thus, ArchiMaps mainly uses photographs that take advantage of this exception. I also include, when possible, images provided by professional photographers or by foundations or documentary funds. Unfortunately, the concept of 'Freedom of Panorama' is not included in the laws of countries such as France or Italy. This has made it impossible, until today, to be able to draw up guides to Paris, Rome or Milan, cities that I know very well and for which I have a special affection ".
But, if you think this will put off future trips with your best architect friend, don't claim victory. The database of ArchiMaps is constantly updated, either by adding works and routes to existing guides, or by developing new ArchiMaps. "Berlin will be the next incorporation", Camacho anticipates us. In 2021 the desktop version, accessible without downloading from any web browser.

elpais.com
Eddie is an Australian news reporter with over 9 years in the industry and has published on Forbes and tech crunch.