From time immemorial, cherry trees had helped Japanese peasants identify when the end of winter was approaching. For centuries, these trees were revered in this country and their flowering, the sakura, became a powerful symbol of joy and peace, but also of the brevity of existence. The hanami, the contemplation of flowering, remains one of the most important traditions of the Japanese calendar. However, in the 1930s, with the rise of imperialism, everything changed. "In little more than a generation," he writes Naoko Abe on The man who saved the cherry trees (Anagram), "Japanese leaders had secretly and imperceptibly transformed the cherry blossoms – which had been a symbol of peace for more than two thousand years – into flowers of destruction."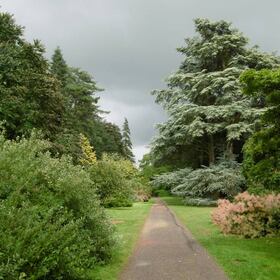 The trees take their revenge in the bookstores
The kidnapping of the cherry blossoms by the Japanese imperial ideology, until they become a symbol of the Kamikazes, the suicide pilots who launched themselves against American ships, is one of the many stories told by the London-based Japanese journalist Naoko Abe, from 63 years, in his book The man who saved the cherry trees (Anagrama, translation by Juan Manuel Salmerón Arjona). The title refers to the protagonist of the story, Collingwood Ingram, an Englishman obsessed with the wild cherry trees of Japan who, in his garden in Kent, came to preserve species that had disappeared in his country of origin. But his story goes beyond botany to also become a reflection on one of the darkest times in the history of this country and on the reconstruction of memory in the postwar period.
"Cherry blossoms are deeply ingrained in the minds of the Japanese," Naoko Abe explains in a video conference interview from London. "It is something very emotional and beautiful. People love flowers. And flowers have many meanings: they are a symbol of beauty, love, peace, but it also had other readings. Symbolism can range from positive to negative. And that's what happened during the war: it was completely transformed without anyone really realizing it because of the circumstances at the time. That is why I think it was important to show how it happened, because it is a transformation that has not been studied much ".
The book reproduces an article from 1942, when the United States had just launched the first air attack against Japan, written by the Tokyo park manager that perfectly shows the final metamorphosis of the cherry blossom into a symbol of violence and militarism. "At the base of the victories of the Imperial Army", the text reads, "there is an immense reserve of that immemorial spirit that represents the cherry blossom. In that spirit our soldiers yearn to die bravely for our emperor ".
Abe believes that this stage in the history of Japan has been completely overcome, but that a part of the ideology is still there. "There are still people who glorified the idea that young people should dedicate their lives to their country. Another thing is that they do not do it publicly and officially. Although, fortunately, they contemplate it from quite a distance. Most prefer peace to war and are aware of what happened in the past ".
Through the cherry trees, Naoko Abe narrates the history of Japan, a country that for three centuries was totally closed to the outside until the Meiji restoration of the mid-19th century, as well as that of her own family, who lived through the cherry blossom period imperial. As if it were a tree, it is a book from which many branches emerge. One of them is the Collingwood Ingram story. "When I came to live in England, I came into contact with gardeners and horticulturists and quickly discovered the story of this man who, at the beginning of the 20th century, fell in love with Japanese ornamental cherry trees and introduced them to England," Abe explains. "That made me very curious and I wanted to find out what kind of person he was. For him, as a Darwinian, diversity was essential. And when he travels to Japan in 1926, he realizes that many species are disappearing and warns of the dangers of biodiversity loss. "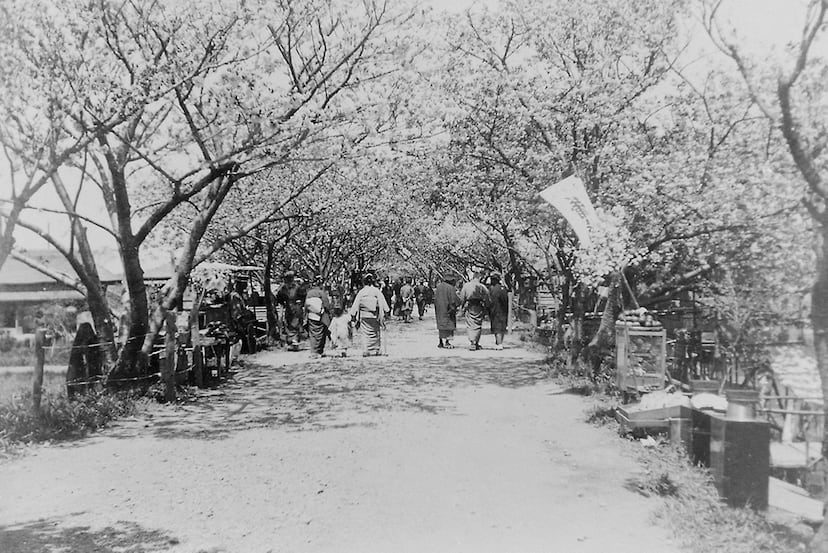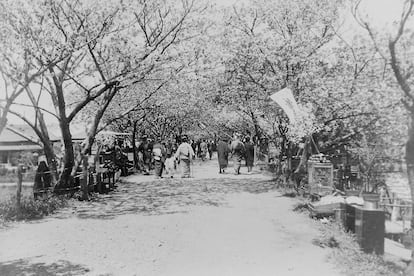 Of all the stories from Ingram's trip to Japan in 1926, the most extraordinary has to do with variety. Taihaku O Akatsuki. The English botanist was visiting Seisaku Funatsu, near the Arakawa River. He was one of the country's foremost experts on these trees and, Abe writes, after showing him a series of cherry blossom watercolors, he showed him an especially beautiful one. "This cherry tree was painted by my great-great-grandfather 130 years ago. We used to see them near Kyoto, but they seem to have become extinct. I can no longer find them anywhere ", the wise Funatsu explained wistfully to Ingram. And he replied, "That cherry tree grows in my garden in Kent!" When she managed to hybridize it after finding it in a friend's garden, she christened it Taihaku, "Great white cherry", although he discovered during that visit that the name in Japanese was Akatsuki.
It took him almost five years to get some cuttings to Japan alive (it was a very long journey): he did it thanks to the fact that he sent them across the Trans-Siberian using cut potatoes to get enough water. It was the beginning of something much more important: during World War II almost all the great Japanese cities were destroyed and, with them, the cherry trees that had been part of the urban landscape for centuries. In contrast, the cherry trees that Ingram kept in his garden at La Grange had survived the conflict and its 129 species could multiply around the world. In fact, from the National Mall in Washington to various royal gardens are home to cherry trees that exist thanks to the obsession of that English gardener.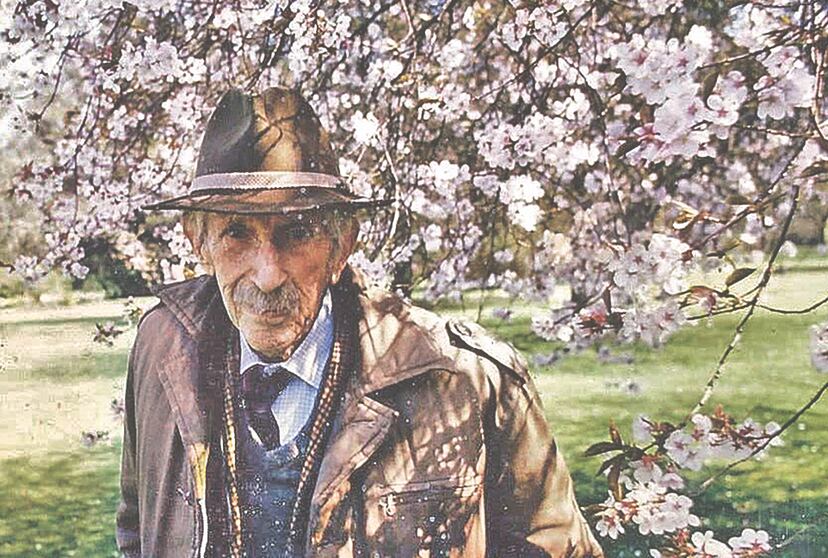 Before being a cherry tree collector, Ingram was a bird watcher, realizing that with each passing year (and he died at 101, in 1981, he had plenty of time to contemplate nature), fewer species nested in his La Grande garden. , In the south of england. He felt, and was very concerned, that something was happening in nature. This year in Japan there was the sakura earlier in 1,200 years (from the year 812 there are documents that indicate the date). The advance of the cherry blossom is another sign of the climate crisis that the planet is suffering. "It's definitely an indication of global warming," Abe explains. "To flourish, cherry trees need to be cold for at least a month. To wake up they need to have spent a winter with temperatures below zero. In the long term, if warming continues to progress, there will be a time when the cherry blossoms disappear. It is a very long-term effect: the cherry trees will bloom later and later and it is possible that one day they will stop blooming altogether ". They will have survived to be a symbol of imperial barbarism and death; but not to the climate crisis that the planet is suffering.

elpais.com
Eddie is an Australian news reporter with over 9 years in the industry and has published on Forbes and tech crunch.