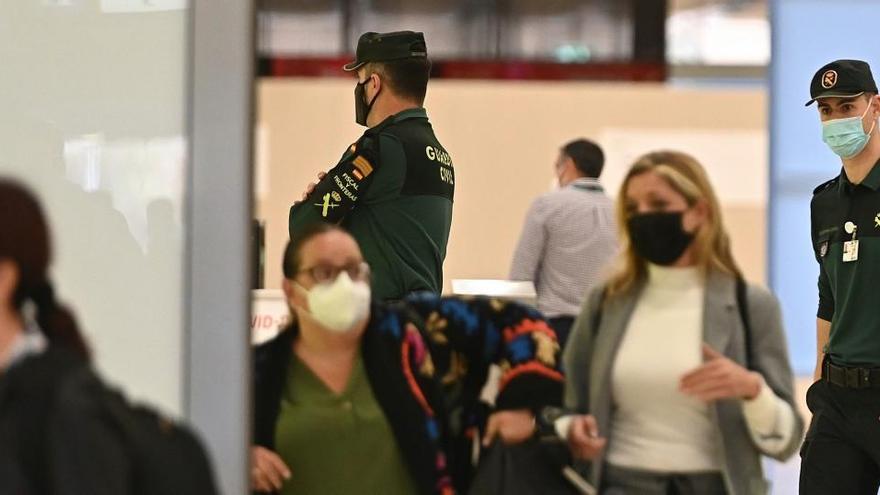 55.4 percent of Spaniards tend to avoid closed spaces when leaving home, 36.5 percent have stopped going to bars and restaurants, and 32 percent extend the use of the mask beyond its useful life.
This is reflected in a survey on situation, assessment and perception linked to covid-19 prepared throughout Spain by the Research Group on Electoral Processes and Public Opinion (GIPEyOP) of the University of Valencia and the results of which Efe has had access to.
Social life
The survey, based on 1,955 responses collected from September 23 to October 14, reflects that there have been changes in both relationships and habits when leaving the usual home: only 13.1% affirm that their behavior is the same as before, and only 12.5% ​​have no restriction when leaving.
On the contrary, 43.8% affirm that they have reduced the number of people with whom they interact, and 37.6% assure that it is only related to a closer environment.
Furthermore, 55.4% affirm that they usually avoid closed spaces when they leave the house; 22.1% indicate that they only choose open spaces, and 10% say they can opt for closed spaces as long as there is good ventilation.
The survey also reflects that, before the first state of alarm, everyone met at least once a week in a bar or restaurant (only 5.5% did not), but now 36.5% indicate that avoid going to bars and restaurants, although 51.5% do it once or twice a week.
Fear and care
Regarding the fear of the possibility of catching coronavirus, 27% affirm that they leave home normally, but with some fear; 19.6% state that they are not afraid, but only go out to perform basic tasks, and those who say they leave normally and without any fear account for 14.7%.
On the possible alteration in the hours of rest, 29.9% state that they sleep worse than before the start of the crisis, while a high percentage (64.7%) have not seen their sleep affected, and 5.4% are those who sleep better.
Regarding the use of prophylactic measures to avoid contracting the virus, the measure used par excellence is hand hygiene (62.3%) The use of the mask also stands out, of which 40.2% affirm that they change it regularly after its useful life.
However, a third of the population, 32.3%, confesses that they reuse it more than they should, and the percentage of those who take care of their immune system is remarkable to prevent any infection (24.1%).
Employment situation
In terms of job security, when asked if they feel any type of threat in their situation, almost half of the workers note some concern: 25.2% believe that they will be affected by lack of economic activity, 7.5% due to staff cuts and 15.2% due to salary cuts.
Likewise, a very small percentage, less than 1%, indicate that their work is threatened for having had to help in the family environment and having performed less.
Regarding the experience of teleworking, the preference would be to alternate the options of teleworking and traveling to the workplace (40.7%), followed by maintaining teleworking (30.9%), and only 8.8% of those who already telework would prefer to stop doing it.
The survey also shows that almost a quarter of the population has not had any vacation days this summer (23.2%, compared to 4.5% in 2019), while 27.3% have had between fifteen days and a month.
Download the note to the Government
The note that the Government receives about its management of the second wave of the pandemic is lower than the one it received during confinement: before the summer the health management approved it by 42.9% and now 31.6% do so; the economic management goes from a support of 44.5% to 37.1%.
Regarding the vote estimate, the PSOE would obtain 21%, followed by Vox (19.7%), PP (17.4%), Unidas Podemos (13.3%) and Ciudadanos (5.5).

www.informacion.es
Digsmak is a news publisher with over 12 years of reporting experiance; and have published in many industry leading publications and news sites.