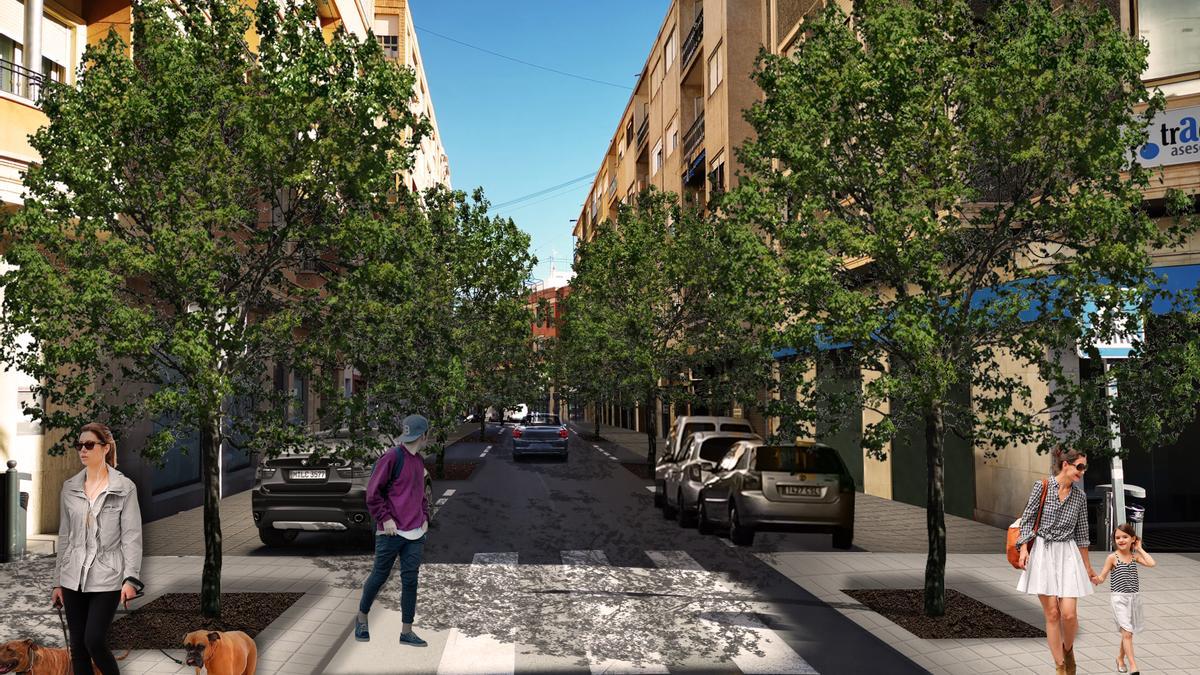 The Popular Party of Crevillent will present to the plenary session in December a motion requesting the updating and execution of the improvement project on Avenida de Madrid. The Deputy Speaker of the PP César Augusto Asencio has explained that it is necessary from the City Council to adopt structural decisions that prepare us to relaunch our economy at the local level, promoting urban spaces that improve infrastructures that help boost trade after the crisis that we're suffering. "In this sense, an important urban improvement project is the creation of a one-way direction on Avenida de Madrid, up to Santo Tomás street, which already is.". This would unify the entire road axis with a single direction, which would allow a widening of the sidewalks for pedestrians on Avenida de Madrid, without losing parking lots, with the execution of tree pits, steps to remove architectural barriers, renovation of water and sewerage networks, and with improvements in traffic flow and pedestrian safety and what is essential: the accessibility of residents to the most important shopping, restaurant and leisure area of ​​Crevillent.
The project to improve the Avenida de Madrid has already been drawn up since 2015 by the Municipal Technical Office and therefore does not have the cost of technical fees for the City Council, the estimated value of works being € 524,978, a project that was promoted by the previous local government and that it was not executed because in that year the City Council did not enter the Works Plan of the Provincial Council. " Already later, Asencio explainsIt was not promoted either because there was a minority government, there were disagreements on the priorities of the works to be executed and this project was postponed, its development being necessary at this time.".
Yes, in the previous corporation from 2011 to 2015, a partial anticipation of this future comprehensive remodeling was developed in the Cruz de Ruiza area, with an investment of € 50,000 in the area of ​​Avenida de Madrid at the confluence of Guillermo Magro streets and Jaime Balmes, with an extension of sidewalks in another sector on Calle San Jaime, verifying a clear improvement in access to shops, traffic and pedestrian traffic, pending the improvement of vehicle parking until the ordination of the single track throughout the avenue eliminating the double direction, thanks to which it would be possible to widen sidewalks and maintain the side parking lots in Cruz de Ruiza and in the entire section of Avenida de Madrid. In the motion, the PP asks to update from the Technical Office the project that was drawn up by it in 2015, with the new needs and price revision and to provide a budget for the execution of this project.

www.informacion.es
Digsmak is a news publisher with over 12 years of reporting experiance; and have published in many industry leading publications and news sites.