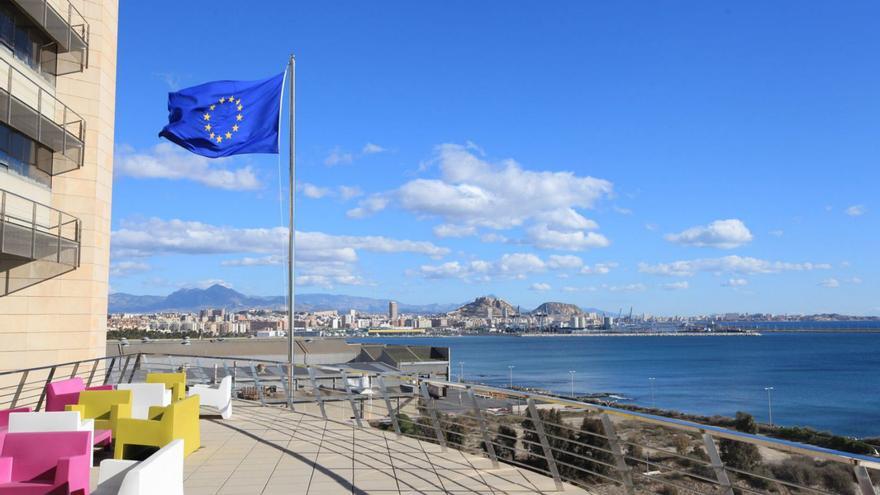 If you have an SME, take note. Protecting the intellectual property of your company has never been so easy thanks to the new aid program that the European Commission has launched through the European Union Intellectual Property Office (EUIPO) -based in Alicante-. This is the second call for the European Fund for SMEs, grants of up to 47 million euros that the body has just launched for a period of three years (2022-2024), and which any SME located in any of the 27 EU countries.
The objective? Encourage small and medium-sized companies to access and register their intellectual property (IP) rights to benefit from all its advantages. But why should an SME take this step? First of all, because it is a necessity in the digital age. The only legal way to prevent your unique ideas, products or services from being copied or used without authorization. IP protection can cover many different assets, such as trademarks, designs, patents, corporate identities, products, services and processes.
Furthermore, there is evidence that companies that own IP rights perform better financially, pay higher salaries and are generally more resilient. According to studies carried out by the EUIPO, SMEs that own intellectual property rights generate 68% more revenue per employee than those that do not.
Yet despite the clear benefits, fewer than 1 in 10 European SMEs own any registered IP rights, such as a trade mark, design or patent. It has been found that one of the main reasons why small businesses do not register their IP rights is the lack of resources and knowledge to deal with IP related issues.
As EUIPO Executive Director Christian Archambeau points out, "SMEs represent 99% of all EU businesses, create prosperity and opportunity in local communities and are a source of innovation and creativity. The covid-19 pandemic has significantly affected SMEs and has shown, more than ever, that we must help them recover. Through this new and expanded phase of the SME Fund, aimed at all small businesses based in the EU, we seek to facilitate access to intellectual property and the benefits that it brings."
In this way, the EUIPO is aware of the importance of European SMEs for the continent's economy -as they contribute more than half of the EU's GDP and employ 2 out of 3 workers-, and offers this helps. Through a quick and easy application process, SMEs will be able to save up to €2,250 on trademark, design and patent application fees, as well as on IP pre-diagnosis services, very useful to help companies identify their property assets. intellectual property.
How to access the program?
The application submission period for 2022 is now open and will last until December 16, 2022. To benefit from the SME Fund, you must follow these steps:
u Register on the website https://euipo.europa.eu/, log in to the "SME Fund account" and submit an application form.
u Once your application is approved, you will receive a grant award notification and your voucher. You can then request the PI activities you need.
u In order to be reimbursed for the IP activities that you have requested, you must request reimbursement once you have paid for the activities using the form available in your SME Fund account.
u Vouchers are valid for four months from the time you receive the grant and can be extended for another two months during the last thirty days of the original four-month period if necessary. During this period, you can request and pay for IP activities and then request the corresponding reimbursement, thus activating your bonuses.
The new scheme is managed through the Ideas Powered for business initiative, which is part of the EUIPO's activities to support small and medium-sized enterprises and the European Commission's Single Market Programme. It is carried out in close collaboration with EU national and regional IP offices.
What can SMEs get through this plan?
The SME Fund is a reimbursement program that issues bonds that can be used to partially cover fees for selected activities. There are two types of vouchers available depending on the activity in question:
Up to EUR 1,500 in trade mark and design application fees at national, regional or EU level (75% refund), as well as outside the EU (50% refund). Also included are IP Scan services provided by participating IP offices to help SMEs prepare their IP strategy (90% refund).

Up to EUR 750 in national patent fees (50% refund). This year is the first year that patent fees are included in the Fund for SMEs.

www.informacion.es
Eddie is an Australian news reporter with over 9 years in the industry and has published on Forbes and tech crunch.