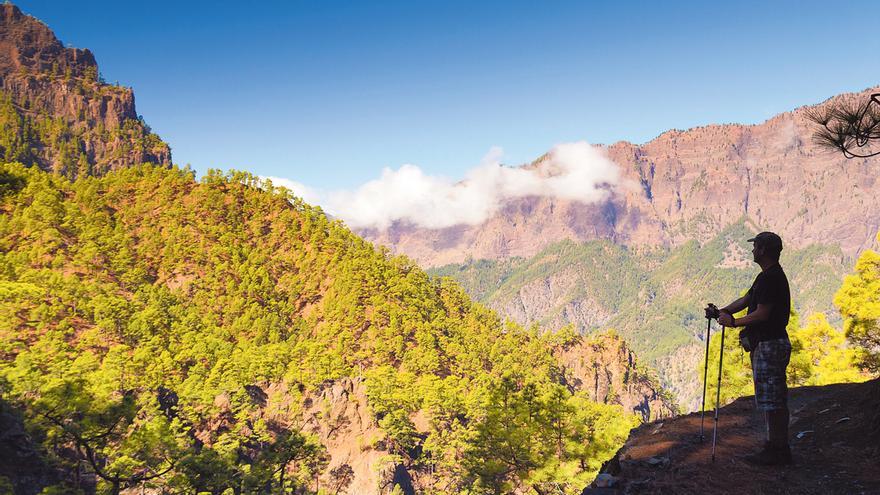 There was a time when senior citizens' trips were associated with whistle-blown guided tours and all-inclusive packages. But this is no longer the case, quite the opposite. The age segment between 55 and up to 70 years – sometimes even more – is made up of consumers with high life expectancies, who are healthy, who have a secure, active, digital income … and who seek personalized solutions to satisfy, among other aspects, their desire to travel. They are the so-called 'silver' tourists, who are no longer satisfied with just anything, much less with clichés.
The World Tourism Organization (UNWTO) estimates that the population aged 60 and over will amount to more than 2 billion international trips by 2050. And they will be increasingly active, demanding and will seek the same as other age groups with similar purchasing power: active tourism, contact with nature, cultural and gastronomic offer, personalized trips, interest in heritage … In addition, they have a much better chance of traveling outside of the peak seasons, they opt for long stays because they have more time and their decisions are not based only on price. In this sense, a study by the Mapfre Foundation reveals that "82% of senior consumers travel, opting for cultural, nature or historical destinations, choosing them over cheap and nearby ones".
Without overcrowding
And it is that, at present, those over 55 with a certain purchasing power travel differently than their previous generations did. Something that has become even more evident after the confinement and restrictions due to the pandemic: eThis segment is more eager for less crowded travel proposals and with memorable and different experiences. A report from the Higher Council for Scientific Research (GIE-CSIC) helps define the 'silver': they are consumers of products that generate activities, they are endowed with personal autonomy and social empowerment, they usually have sufficient financial resources and facilitate the mobilization of resources to meet your basic and leisure needs.
In addition, they are at a time in their life in which they are shedding certain responsibilities (the children already fly alone), financial burdens (mortgages) and they are also shedding their work obligations. It is time, therefore, to break routines, try new things and even consider spending a while away from your usual place of residence.
Canary Islands, a highly valued destination
Based on all these characteristics, it can be concluded that 'silver' tourists demand proposals designed to make the most of their trips, especially considering that they can travel at any time of the year. Thus, the Canary Islands they have become a destination especially appreciated by this group, who find in the archipelago everything they are looking for in a vacation; an ideal place to reconnect with themselves and be in contact with nature. Its mild climate throughout the year makes them ideal to visit at any time, especially outside the holiday periods. In addition, the possibility of moving between the different islands to complement their trip fits very well with their tastes, since they appreciate its diversity, as well as its cultural, leisure and well-being offer.
Besides, we must take into account other more functional aspects that are highly valued., from the air connectivity with the main Spanish and European cities, in addition to good health, safety and accessibility standards for adult-profile spaces. The 'silver' tourist is clear about things and, without a doubt, knows how to appreciate the destinations that really think about them.

www.informacion.es
Eddie is an Australian news reporter with over 9 years in the industry and has published on Forbes and tech crunch.