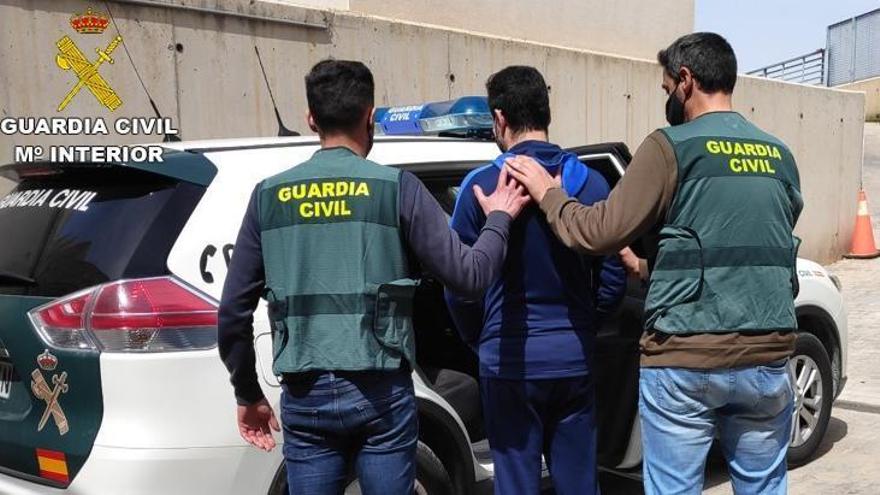 The Civil Guard has stopped this week in Sant Joan d'Alacant to a 40-year-old man who allegedly led a network that scammed citizens of nine provinces with fake fast credit websites. Two other people were arrested and two investigated in Santa Pola for the same events last February. These four women are residents of El Campello and were released with charges after going to court in Elche, like the leader arrested in Sant Joan, who has appeared this Wednesday in the Alicante guard court. The amount of the scam is close to 20.000 euros and the Civil Guard has located at the moment 12 victims residing in the provinces of Alicante, Albacete, Barcelona, ​​Castellón, Cuenca, Madrid, Murcia, Tarragona and Valencia. However, it is expected that they will appear more affected by this fraud, many of whom are still probably not yet aware of the deception.
The Research Area of ​​the Civil Guard of Santa Pola He began the investigations in October of last year after the complaint filed by a man who explained that he had discovered that he owed a fast loan company an amount of money much higher than the loan requested. The victim asked the financial institution for an explanation and they indicated that the additional amount was for the installation of an air conditioner, something that was uncertain.
The agents discovered five other people who had been victims of a similar scam and found that the scammers They were dedicated to creating web pages to obtain credits quickly and achieved great visibility in internet search engines. They offered very advantageous conditions to attract clients, who only had to provide some information to get the loan. Once they did, they received an almost immediate call where they confirmed the operation and asked for the latest personal and financial information.
When they already had this data, the scammers used a front air conditioning company run by the ringleader to borrow from legitimate financial institutions on behalf of customers who were going to be scammed. The fraud was carried out by asking for credits for an amount greater than the money requested by the victims, who received the income of the requested amount in their accounts, while the difference was left to the scammers.
The victims then paid their monthly installments to financial institutions without ever knowing that they owed much more money than requested. They also did not receive notifications from these companies because the scammers had diverted direct contacts to prevent them from discovering the deception early.
The Civil Guard accuses the detainees of crimes of usurpation of civil status, fraud and belonging to a criminal group.

www.informacion.es
Eddie is an Australian news reporter with over 9 years in the industry and has published on Forbes and tech crunch.