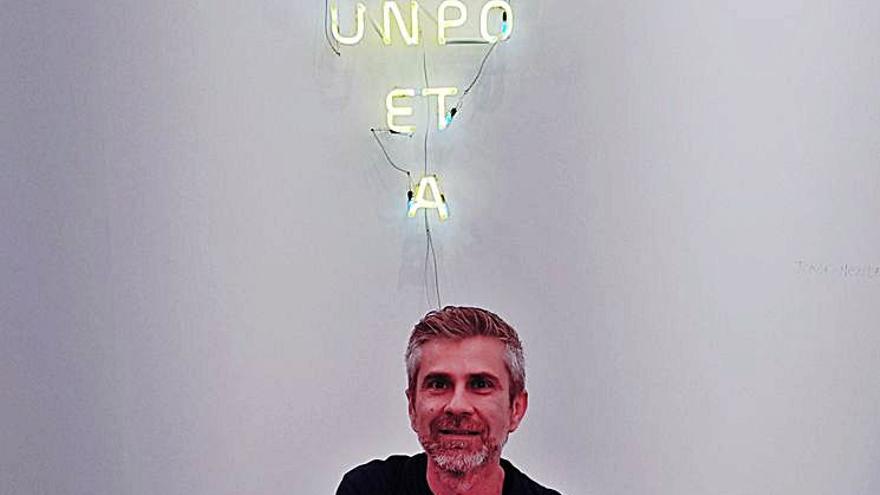 Introduction and notes by Rafa García Jover, edited by Boria, is a great first collection of poems. We are facing a real book, that is, Rafa knows what he says because he savors every word. The author of this work has read a lot and it shows. When a poet has traveled so much the shelves of bookstores, that well settles down like a bird that watches. He tells it in his Poem of experience [denostado]: «Fuck that thought! / Poetry is something physical! I need the book, to have it, to / eat it in case of famine / if necessary / or to throw it at my enemy's head ». Poetry as a world revolution tells us Rafa. Literature and its transforming nature of a society that he analyzes like an Athenian philosopher, because he is a poet who mixes the classical with the everyday: «It is not the fact itself, Ulysses, that arouses your interest, / but the dose. / But it is not the dose that matters, Ulysses, / but its changing contour that crawls / (drags you, Ulysses) / until it deforms, so as not to upset. / The excess of the limit ».
Introduction and notes by Rafa García Jover is divided into four parts Ars poética, Ser[es] Marica[s], Mimetic approximation and Y notes. These four chapters or parts are like the four cardinal points of what we are going to find in the book. Through his verses we discover many cultural references (Carnero, Beaudelaire, Machado, Banksy, Miguel Hernández, Fernández Mallo), all of these wrapped in everyday things or references of today (instagram, wifi, internet). Rafa mixes everything creating an amalgam of powerful images, seeking the complicity of the reader.
Introduction and Notes shows us a solid poet. Rafa García is not a first-time poet who pretends to be Rimbaud, Verlaine or Whitman, he transcends beyond and tells us how he sees the world, his world, and deconstructs it for us at his own risk: «The past, our past that goes growing / at twice the speed of our bodies, / it becomes our shadow, a shadow / so elongated that, giving itself a circular shape, it ends up / embedding itself in our heads, like / a sharp ax ». The past and memory reach a capital importance in his poetics, because language is memory, without memory there is no language and vice versa. We are made of scraps of the thoughts of others and how they remember us.
Introduction and notes, prefaced by Juan. A. Olmedo is a brave collection of poems, not because of what he says, but because of the residue it generates. It is an inward, thoughtful book that stirs each of the reader's guts. What we find in its pages is not banal literature, there is a trace of everything read, seen and heard throughout its existence. García Jover makes us share in his world as rich in nuances as it is dazzling. We are facing a poet who will give much to talk about. Let's hope this is the first step in a long poetic career and that we will see it.

www.informacion.es
Digsmak is a news publisher with over 12 years of reporting experiance; and have published in many industry leading publications and news sites.