Tina Turner, the woman who sold more than 200 million records thanks to mythical songs such as 'The Best', 'River Deep – Mountain High' or 'What's Love Got to Do with It', died this Wednesday at the age of 83 "after a long illness at his home in Küsnacht, near Zurich (Switzerland)", according to his representative. "The world loses a music legend and a role model," added the manager.
Born Anna Mae Bullock, in Brownsville, in the state of Tennessee (USA), she formed a historic musical couple with Ike Turner, her husband, who plunged the rock star into a true hell of beatings and rudeness. Despite the fact that he subjected her to degrading treatment and behaved with her like a wretch, it is no less true that he was the architect of her success and the man who knew how to extract the best from this legend of the music industry.
Tina Turner has met all the odds and almost all of them she has overcome. She overcame a traumatic childhood, she survived her husband's badass, she overcame financial ruin and overcame the untimely death of her family members, as well as countless illnesses.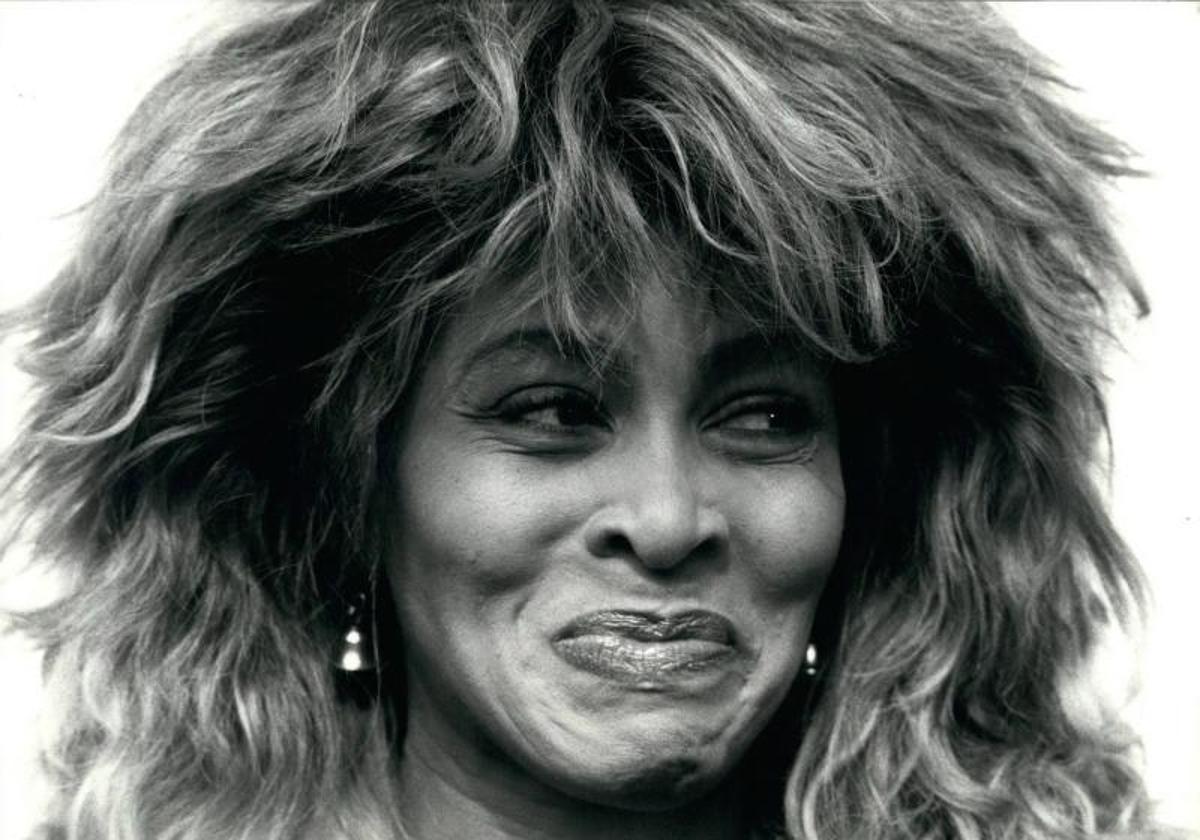 She saw the light in the gloomy basement of a hospital for black women. «My mother, Zelma, was affectionate with my sister, but she was different with me. I knew that she had never loved me. That is a heavy load for a little girl », she wrote in her memoirs, published in Spain under the title 'Happiness is born from you'.
a prodigious voice

The singer, endowed with a prodigious voice (before which one can only kneel), played the game with daring choreographies and extremely difficult execution that she performed together with the Ikettes. She, with Ike, managed to establish one of the musical duets that marked a before and after in black music of the 60s and 70s. She, with her husband, sailed without ever being shipwrecked in the waters of jazz, soul and rock.
Aside from his reprehensible ways, Ike ran disreputable businesses that occasionally ended up in court: fraudulent checks, a system for charging his phone calls to other numbers, and other rackets.
Her husband was a tyrant, with an audacity matched only by his talent. Ike set up CCTV just to watch what Tina was doing at home. The singer did not dare to set foot in the studio unless she had previously authorized it by her intemperate and angry husband, who had a rude character with everyone who got ahead of her. The guy kept the Rolling Stones locked in the studio when they showed up to visit. Other rock stars did take the measure. It was not the case of Tina, who more than once ended up with broken lips, black eyes and disjointed joints.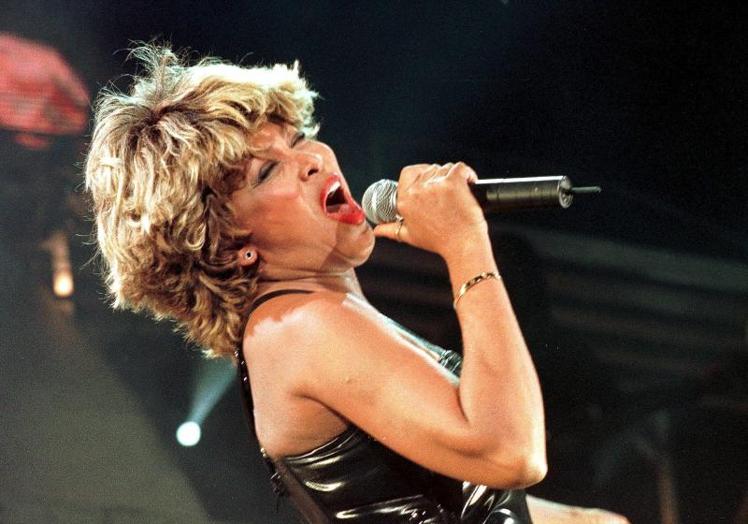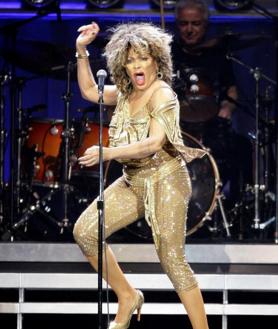 That's why it's not surprising that she filed for divorce in 1978. Still, Ike Turner was quick to see the diamond in the rough in Tina. Hits soon followed, an early one 'A Fool in Love'. The couple's specialty was live performances, in which delirium was unleashed. All the accumulated rage, all the tyranny suffered, all the blows she received were exorcised by the singer before her audience. "One night, before getting ready to go on stage, I attempted suicide by taking 50 sleeping pills," she confessed in her memoir.
Break free from the shackles

From his meeting in 1966 with the producer Phil Spector a classic like 'River Deep – Mountain High' was born, published on Philles, the producer's label. It was the first song in which she got rid of the conjugal shackles and was herself, without guardianships.
He finally escaped the vicious cycle of drugs and abuse thanks to Buddhism. In 1976 she said enough is enough. After suffering the umpteenth beating on the way to the Hilton hotel in Dallas, where they had to perform that night, they went up to the room. Taking advantage of the fact that he fell asleep, Tina took her hand luggage and never returned. It was the day of his release.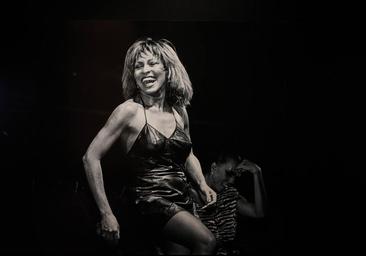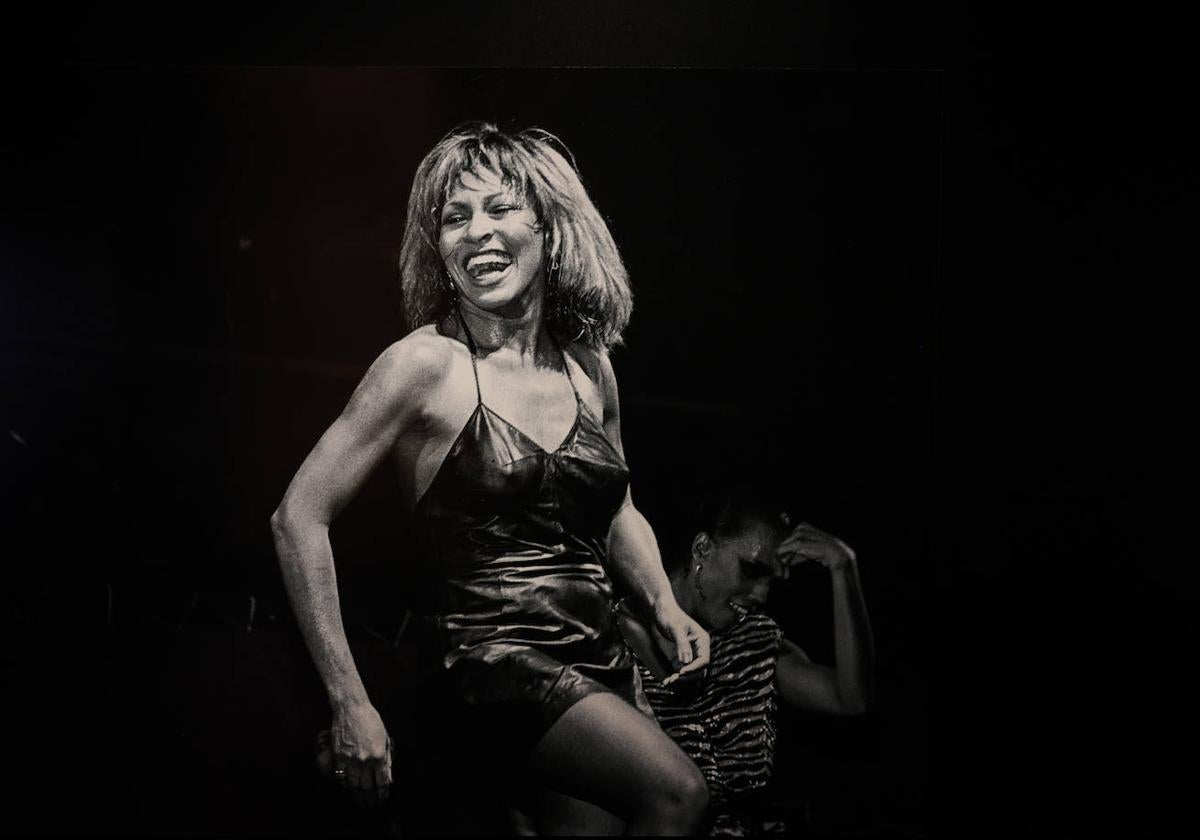 With the ink of the divorce decree still fresh, she began her journey into the wilderness. It was then that she performed in Las Vegas casinos and all kinds of television shows, catering jobs that at least helped her pay off the debts she owed to the promoters of his last tour. Upon meeting Roger Davies, her new manager, she could breathe a sigh of relief. He helped her in her dream of becoming the first female rock artist to sell out stadiums like the Rolling Stones. «It was the first time that I controlled my own shows. She was my own boss," she would say.
The '80s were a time of renaissance. The star adapted to the times and recorded easier pop pieces. Treason? No, on the contrary. His legend grew. The album 'Private Dancer' (1984) made her a legendary figure. She then released 'Break Every Rule' (1986) and 'Foreign Affair' (1989), which included a smashing single, 'The Best'. Tina Turner was charmed by the sound of the synthesizers, but her torrent of voice, the piercing cry of subjugated blacks, was still impressive.
a life turn

Tina's fate took a turn when she met Erwin Bach in 1986, a young record executive who was sent by her company to pick her up at Heathrow airport, with whom she began dating after a few months. After nearly three decades of engagement, they married in Zurich in 2013, the same year she received Swiss citizenship.
Much has been said about Tina's legs, long, beautiful and electrifying legs. Rumors spoke that the singer had them insured for the astronomical figure of 3.2 million dollars.
In 2000, at the age of sixty-one, he decided to retire from the stage, something he did not do entirely. Four years later he published a new compilation album entitled 'All the Best', which included, among others, the single 'Open Arms', a song that achieved great success in Europe but not in the United States. In any case, 'All the Best' was her first album in eleven years to go platinum in the US.
In 2013 Tina retired, this time, from music and concerts. She did it after fifty-four years of artistic career. She renounced her US citizenship to become a full Swiss citizen. This Wednesday she closed her eyes forever, which leaves an abysmal void in the hearts of her faithful.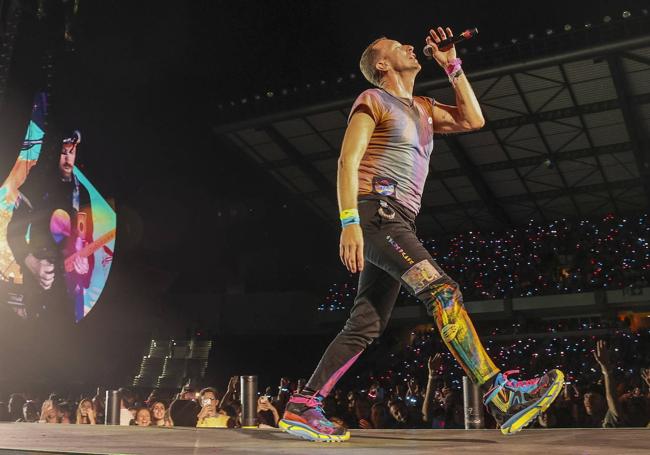 Coldplay dedicates their concert in Barcelona to him
The leader of Coldplay, Chris Martin, remembered this Wednesday the singer Tina Turner, who died a few hours earlier, dedicating the first of four concerts that the band will give this week at the Olympic Stadium in Barcelona as part of their 'Music of the Spheres' world tour. Tour'. "This concert is dedicated to the beautiful Tina Turner," said the vocalist and pianist before the 55,000 spectators after singing 'The Scientist' and before singing 'Viva la vida'.

www.hoy.es
Eddie is an Australian news reporter with over 9 years in the industry and has published on Forbes and tech crunch.