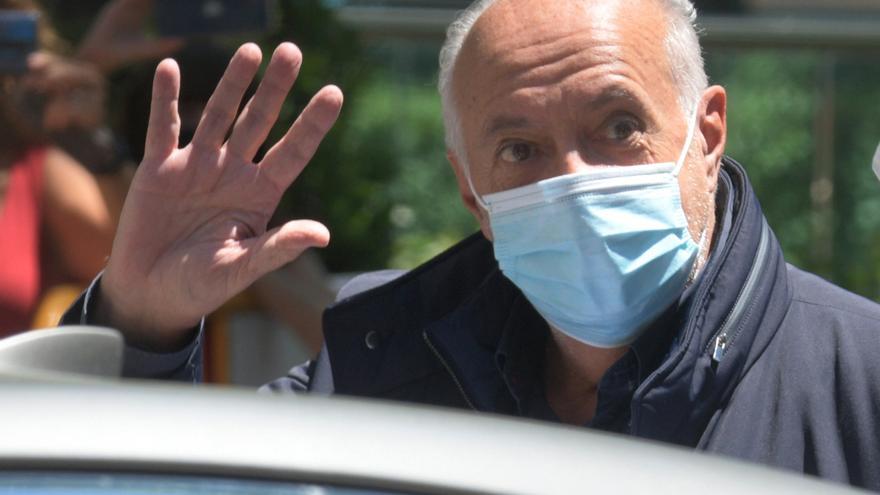 The Gran Canaria Tino Davila he was 31 when he died in 2003. He had been a model, an actor, and a television host. Most of his works were developed from the hand of Jose Luis Moreno, the recently arrested ventriloquist producer, with whom the Canarian artist also maintained a relationship for six years. Among other works, he presented galas produced by Moreno with Remedios Cervantes.
The arrest of José Luis Moreno for alleged fraud and belonging to a money laundering network has awakened a wave of artist complaints, that some accuse him of owing money and others of having sexually harassed. Among these complaints, two voices have pointed to the suicide of Tino Dávila and they have linked the Gran Canaria and his death with José Luis Moreno.
Sexual harassment of Joel Angelino
The first to make a reference to the matter was the Cuban actor Joel angelino (Fresa y chocolate, 1993), who for years has resided in Tenerife. The Cuban artist, with a career of more than 25 years in film, theater and television, told in the Risto Mejide program 'Everything is true', by Cuatro, that suffered sexual and labor harassment and threats from Moreno.
Angelino, who worked on the series 'A ver si llego', assures that he was fired while they were still rehearsing it for refusing to have sex with the producer. The series, broadcast on Telecinco, was removed from the grid in the sixth episode due to lack of audience.
In the program, the Cuban actor not only related how his attempts to denounce what happened in the media were useless. Only Canarian Television echoed. As a result of that, his career was cut short, he hit rock bottom and He even tried to commit suicide by throwing himself in front of a bus. After narrating this episode, he assured that he survived, but "there are people who have died for José Luis Moreno" and he encouraged actors and models to speak.
Secret relationship
Days after, the actress Marta Bergantiño put a name in 'Save me'to an alleged victim of José Luis Moreno, the Canarian model, actor and presenter Tino Dávila, who was his boyfriend and also the producer's. The Galician actress narrated in the Jorge Javier Vázquez program how she met Dávila, with whom she had a secret relationship when they both worked for José Luis Moreno.
He explained that Tino "he was rehabbing from a bad life" and it was the "Favorite of the harem of José Luis Moreno". Bergantiño also said that José Luis Moreno discovered their relationship because he put a detective on Tino Dávila. The detective caught them and photographed them. José Luis Moreno, seeing the photos of the relationship between the actors, he fired them both.
Getaway to Gran Canaria
Now out of work, Marta and Tino escaped to the Canary Islands, specifically to Gran Canaria, where they spent "a few days living and sleeping on the beach and in the mountains". During those days of sea and love under the stars, Tino confessed that "he had a relationship with José Luis Moreno for six years with his comings and goings." The actress acknowledged that the two men were dependent on each other and that Moreno helped the model financially in his attempt to recover.
Regarding Dávila's death, Bergantiño revealed that "I was in psychiatric treatment" So what "he mixed the drugs with alcohol and even other prohibited substances". Without specifying what substance it was, the actress said that "Tino was very hooked" to that "very dangerous drug" and that the mixture of this with drugs and alcohol had fatal consequences, which ended in an autolysis of the model, actor and presenter Gran Canaria.
"He was fatal, in treatment and if you mix it with more prohibited substances … you jump out the window", said the actress.

www.informacion.es
Eddie is an Australian news reporter with over 9 years in the industry and has published on Forbes and tech crunch.