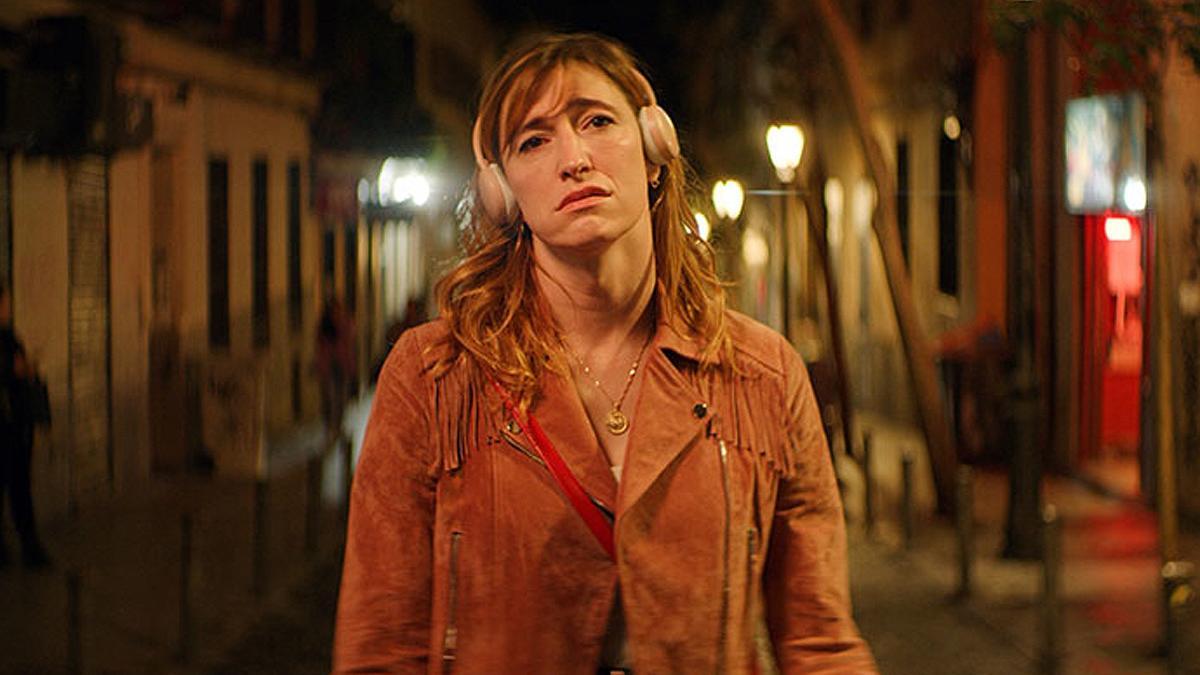 Daphne's life is a mess, although not greater than that of his friends. Her boyfriend just left her, her job sucks and, on top of that, she just realized that she is in love with her best friend. And he has a girlfriend. It is the starting point of 'Everything else ', Spanish series that arrives this Tuesday at HBO Max.
Comprised of eight 30-minute episodes, the series is a 'dramedia' created, written, directed and starring Abril Zamora (Dafne) -who has also been a screenwriter for successful series such as'Ladies of (h) AMPA' O 'Elite'-, who confesses to EFE that "never" had the intention of doing a generational or biographical series, but that it is "inevitable" that comparisons are made.
For the filmmaker, this is the "most personal" project which she has never faced, and she defines it as "a mixture of reality and fiction that shows our reality."
"I speak of 30-year-old people who are bitter but also laugh at themselves says the director. It is easy to empathize with these stories because of the feeling of frustration that a generation is experiencing right now, that not only is I doing badly, but I feel worse about myself and you don't know how to get out of there, we don't feel fulfilled, "says Zamora , who adds that "happiness is something ephemeral in our generation."
The series is titled this way because 'Everything else ' are all those little frustrations and problems of your day to day that make you "choke", that is to say, problems of love, sex, money and apart are those small "daily disasters that make you unable to continue moving forward."
One of the points that make the series gain strength is the resource of the voice-over, guided by Alberto Casado, who seeks the most comical situations, ruthlessly destroying characters like that Pepito Grillo who says how bad you do things.
One of the curiosities of the project is that the actors themselves who make friends in the series, Juan Blanco (César), María Maroto (Eva) and David Matarín (Yerai) sare really his friends. "It is easy to work with them, I have felt super protected all the time and I am excited that they value them, I would like them to have work later," she explains.
Opinion shared by her own friends, who praise the director and actress: "April is wonderful, so the filming has also been wonderful, very easily, without pressure and we have all enjoyed it," declares Blanco. For his part, Matarín, who has already worked on projects with Zamora, is "looking forward" to her friend sending her new texts again: "I demand of her all the time, I tell her 'come on, give me more, this is already over. "He points out with a laugh.
Zamora confesses that to have been the creator, writer, director and protagonist, her work has not been difficult, on the contrary, she has enjoyed it, especially because she has felt "very safe" when working with people she knows: "Me I am a very heavy director, I like to control everything that happens, I go to wardrobe, makeup … I enjoy it and I like it, "he says.
Spanish fiction is the first to land on HBO Max -the continuation of what until now was HBO, but with a more ambitious catalog- something that does not scare the protagonists of this drama who only hope they like the season to be able to shoot a second one. "Hopefully the series will pete it to be able to make another new installment, we would love to," says Blanco with a laugh.

www.informacion.es
Eddie is an Australian news reporter with over 9 years in the industry and has published on Forbes and tech crunch.