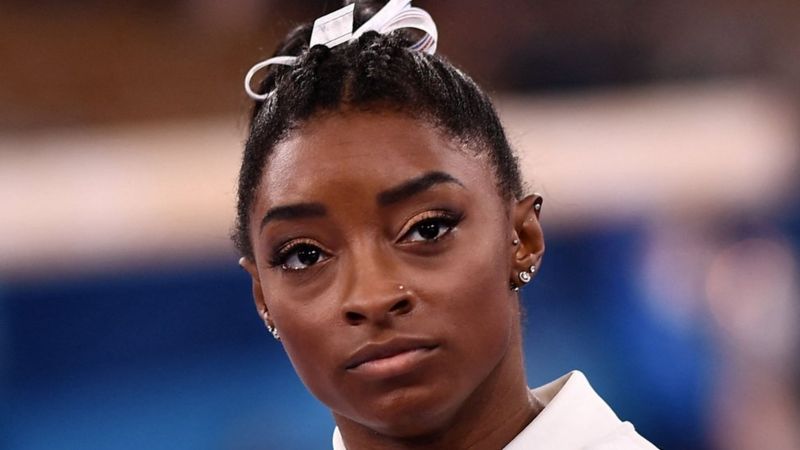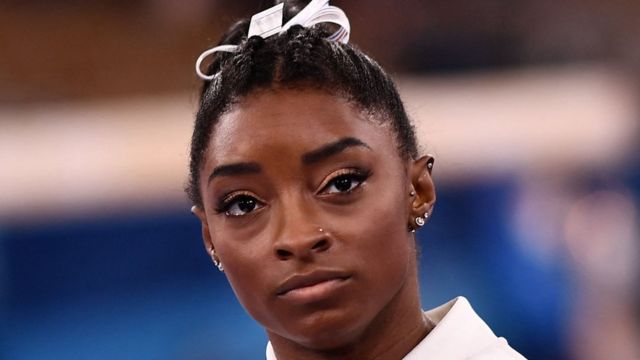 Numerous international athletes, including Olympic champions, expressed their support for American gymnast Simone Biles for her decision not to compete in Tokyo Games events and prioritize her mental health.
Renowned stars of Olympic pasts such as Romanian gymnast Nadia Comaneci and American swimmer Michael Phelps, they talked about the pressure of being an elite athlete.
"The more medals you have, when you return, the backpack is heavier," Comaneci declared. While Phelps noted: "We carry a great weight on our shoulders."
Biles, a four-time Olympic gold medalist, announced that do not participateá in the individual gymnastics general final, scheduled for Thursday.
Biles, the most award-winning gymnast in US history, had already withdrawn from the team finals last Tuesday, declaring that "We must protect our minds and bodies and not go out and do what the world wants us to do."
Although the door was left open for her to compete in scheduled individual apparatus events, the U.S. Gymnastics Organization said it would assess the situation on a day-to-day basis as endorsed the star athlete.
"We fully support Simone's decision and applaud her courage in putting her well-being first. Her courage shows, once again, why she is an example to be followed by so many."
For her part, Sarah Hirshland, Executive Director of the US Olympic and Paralympic Committee, stated that Biles "has given us so much pride", adding: "We applaud your decision to prioritize your mental well-being above all else and we offer you the the full support and resources of our Team USA community as you advance on your journey. "
"Awareness"
Other Olympic champions, superstars they know firsthand the physical and emotional pressure imposed by high-level sport competition, identified with Simone Biles and publicly praised her attitude.
Romanian legendary gymnast Nadia Comaneci, who collected nine gold medals (five singles) in two Olympics, highlighted the difficulties of living up to a nation's expectations after having previously succeeded.
"The more medals you have, when you return, the backpack is heavier," he said in conversation with CNN.
Comaneci explained that in her first Olympic competition (Montreal 1976) things were much easier, she was young and did not think much about herself. But four years later, in Moscow 1980, things have changed.
"You have to prepare to receive blows from all directions for everything you do," he declared. "There is a lot of pressure because you want to do the best you can. But it is important to remember that you want to do the best for yourself and not for others who expect something beyond what you can deliver."
For his part, former American swimmer Michael Phelps, the most decorated Olympic athlete in the world with 23 gold medals, acknowledged that watching Biles leave the gymnastics hall "broke my heart" but that this attitude would have repercussions beyond these Olympic Games.
"I hope this is an experience of awareness," he said in an interview with the US television network NBC. "I hope this is an opportunity to jump on the train and open up this mental health issue. It is much bigger than we imagined."
Phelps himself recalled his own struggle with mental health problems, noting how difficult she had found asking for help when she needed it.
"We carry a great weight on our shoulders, and it is a challenge especially when we are in the crosshairs and all these expectations are thrown at us," he said.
He added that it was very important to teach children from an early age to take control of their physical and mental health. "We are human beings, nobody is perfect."
"We can do more"
These statements were joined by Katie Ledecky, who is currently competing for the US in the Tokyo 2020 pools and has just won gold in the women's 1,500 meters.
"Everyone around the world is watching, certainly Simone has so many eyes on her," he indicated saying that it feels like "every move you make is being watched and judged".
Other comments, such as that of US sprinter and jumper Tianna Bartoletta, triple gold in two Olympics, focused on the impact Biles' action will have beyond sports.
"There are people … who saw the greatest gymnast of all time withdraw from the biggest stage and I can guarantee that for the first time someone somewhere is thinking … if she can get away from that … maybe I can take a step too. like this, "wrote Bartoletta.
Mark Adams, spokesman for the International Olympic Committee (IOC), stressed the enormous respect and support for Simone Biles, and said the organization offers psychological assistance for athletes in 70 languages.
"Mental health is an incredibly important topic," Adams said. "Are we doing enough? I hope so, I think so. But like everyone else in the world we can do more about it."
Now you can receive notifications from BBC Mundo. Download the new version of our app and activate them so you don't miss out on our best content.

www.bbc.com
Eddie is an Australian news reporter with over 9 years in the industry and has published on Forbes and tech crunch.