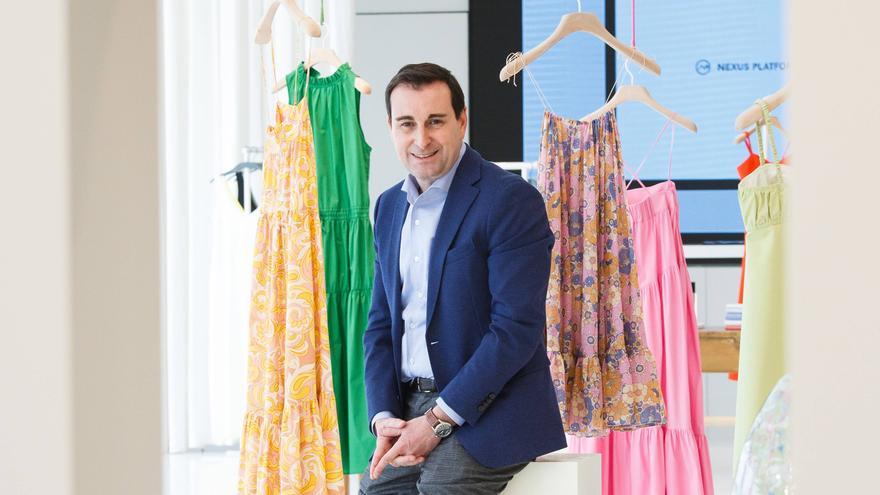 How is the fashion sector after the first year of the pandemic?
After the fall in tourism and the closure of hotels, the world of retail and fashion in particular has been greatly affected. 23% of the time Mango stores were closed in 2020 and the situation continues in many countries still. Especially in central Europe, in Italy, in Portugal … But I would differentiate the effects of the pandemic with others of a more structural nature. What has happened is that many trends already identified have accelerated.
Has the coronavirus pandemic changed fashion tastes?
Yes . Like teleworking, casual fashion or changing habits through online sales, sustainability … There are changes in behavior. We are more digital and that is here to stay. We also have a much higher sustainability awareness. Those two changes are very clear. But, regarding the way of dressing, I think there will be trends and customs that we will recover. Like the party clothes or the suit.
And the sector in Spain?
It is important. Around 2.8% of GDP and 4% of employment. Spain has very powerful and internationalized companies. Mango has gained market share, but the market share of each of the market players is small. I think the market tends to polarize, as there is a minimum size required to address the large investments in technology and digitization.
How do you see competitors like Inditex or Desigual?
Each one defends a somewhat different commercial positioning. For a specific type of woman, her own style, clothing of recognized quality. It is true that logically many of our clients buy in other chains, but what we want is to have a differentiated value proposition. Mediterranean style and own designers. Knowing how to use the new artificial intelligence tools to interpret the tastes of clients. The key is figuring out how to combine all that new customer information with the work of designers to make the right products for what people need. You have to treat the data in a humane way.
What is the expected turnover for this year?
We work with an annual budget, but we are seeing that it is complex to adjust to the forecasts. We went from a turnover of 2,374 million euros to 1,842 million last year, 22% less, and the objective is to reach more than 2,000 million by the end of the year. And recover a part of the sale that we lost. We ended 2020 thinking that we were facing 2021 in which there would be no closed stores. The reality is that, as of today, there are still some markets affected by closures or capacity or schedule limitations. The uncertainty is high. The first half of the year is difficult. I would like to think that, if things are fixed and we have enough vaccines, we will be able to reach the sales of 2019 in 2022.
2022 will be the year of normalization …
We lost 43% of our physical store sales last year. The equivalent of more than 600 million euros. If we are able to recover at least 400 million more, with online growth it may be possible to achieve 2019 sales.
What is the key to have achieved that online sales reach 42% of turnover?
We have continued to inspire clients through our website. We are not a website with products. The commitment of recent years to position the product has allowed us to have very loyal and recurring customers.
Is 50% of internet sales achievable in the future in a growth situation?
We have the beastly challenge of reaching an online billing of 1,000 million in 2021. We can reach 50%, without any doubt. But I think you have to combine physical and online commerce. The key is to connect both worlds. We are increasingly omnichannel. You discover the brand on the web or in a store and go to buy in another channel. It is about giving customers the opportunity to buy where they want.
Does the growth of the online channel lead to store closings?
No not at all.
And in the sector?
You have to differentiate. It will not be because of online sales that stores in the sector will be closed. It's the other way around. We understand that when you are physically present, consumers know you and that is beneficial for the web. In many parts of Europe Mango is still not physically there and we would like to be. A store gives brand recognition. At Mango we are convinced that the physical store will continue to be a key element of our strategies. The key is how to bridge the two worlds and adapt to the needs of customers. It is not an "or" between the online world and the physical store. It is a very clear "and".
Will Mango continue betting on the opening of stores in the center of the towns?
The concept of the store is evolving. They may have different roles. There will be stores of a more experiential type in areas with a lot of human traffic. But other stores can fulfill other roles more related to omnichannel, more of service. It will be convenient for us to have stores not only in large commercial areas, but also in other areas. Mango will be where our clients are.
How will this greater weight of online sales impact the organization? Integrated omnichannel logistics?
We are developing through RFID technology to better understand the layout of the garments and to know where it is at any time. This is not only to have the inventory well adjusted, it is also about knowing what happens with that garment in the store, how many times it goes to the fitting room, but people do not buy it, how it returns to the warehouse to be able to take it to another country. What we are going to do is gather all the product stock, thanks to our economy of scale, we are going to transform the Lliça warehouse to make it omnichannel. The global investment last year was 27 million, with an important part for this omnichannel logistics project. And there are other warehouses close to the markets.
The rise of the online market also enhances the web as a sales platform …
In the end we want to be a life style or lifestyle brand. We want our client to be able to meet needs and emotions not only in clothing and on certain occasions. It is the Mango universe. We are developing it now with the launch of Home and other categories that we are going to offer on the web. It is not about putting any type of product for sale, but only those that are relevant to our clients.
How has the client Mango changed and what does she ask for?
Mango is very recognized in clothes for work, for parties, for events. All those occasions to wear clothes have changed during the pandemic and we have adapted. There is still a lot of uncertainty about the impact it may have in the medium term. The bottom line is that our client is younger. Online has allowed us to reach the youngest customer we have ever had. We also have the category of man and that of boy, which is the one that has grown the most.
What projects do you have related to European funds?
Almost all the investments this year, about 60 million, are eligible for European Next funds. But they are not finalized.
What is the strategic axis of sustainability?
It is one of the axes of change that is here to stay and is transforming the industry. We have signed the UN Fashion Industry Charter on sustainability. The other is on supply chain traceability. We are the first fashion firm to publish all the factories where our products are produced. Almost 100% of this year's collection has a sustainability component. And we are going to continue moving very fast in this direction.
Isn't fast fashion contradictory with sustainability?
We are not fast fashion. And we don't want to get into price wars. We interpret the tastes of the clients and we manage with data to define much better their needs and what we sell. Yes, we are a fashion company, focused on the product, but we are also a distribution firm and increasingly we are especially a technology company that places sustainability as a priority. Reaching 1 billion in online sales will introduce us to another technology division.

www.informacion.es
Eddie is an Australian news reporter with over 9 years in the industry and has published on Forbes and tech crunch.