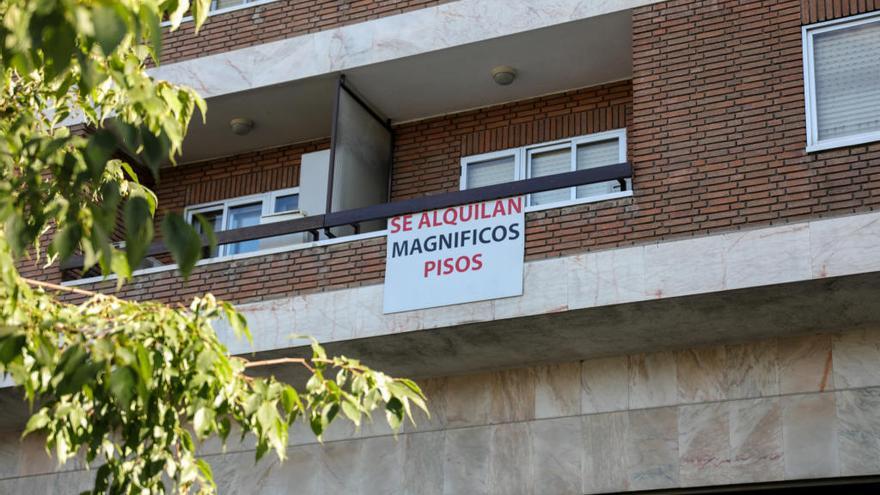 And to show the data managed by Homelike, the accommodation rental platform for business travelers and digital nomads, which estimates that, this year, the rental of temporary homes will generate 166 million euros of benefits for the owners. The platform has registered a 50% rise in home reservations for a period of about three or four months.
This growth has been recorded for two reasons. The first one is because business projects that had been stopped by the coronavirus have been resumed. "Temporary rental is very focused on professionals. In addition, they do not wait for a specific month as the students can be, but the sooner the better ", explains Samuel Toribio, country manager of Homelike in Spain.
The second reason for the increase in temporary rent is international openness, since Spain is a favorite destination for foreign workers, especially from the European Union. In fact, Toribio clarifies that 50% of the reserves are for workers from outside our borders. Apart from these two reasons, this year we must add a third: digital nomads, who occur mainly in secondary cities such as Valencia, Alicante, Malaga … «They rent an apartment during the two or three months of summer and work from there. This is how they enjoy the quality of life, "he says.
One of the advantages it has, according to Toribio, is the price because it is rented at a price a little above the market, so it does not generate tension in the price of residential rentals. Homelike collects that the average rental price of a temporary home in Spain is 1,655 euros per month. An amount that increases in Madrid and Barcelona, ​​where 1,690 euros and 1,719 euros are paid, on average, respectively. In Valencia, about 1,200 euros a month.
The head of Homelike in Spain adds that the tenants of these temporary accommodations are professionals who come to work so they do not cause discomfort in the community and "contribute to the city's economy in a stable way." And here he clarifies that the temporary tenant is not as profitable as the tourist, but insists that it is more "stable" because it also reduces costs such as cleaning, rotation or fixing the apartment.
The recovery of tourism
The difference between a temporary rental and a vacation rental is the duration of the contract, since the vacation can last up to 32 days depending on the community. This type of accommodation fell by 90% in 2020, due to mobility restrictions and, although experts say that temporary rental is recovering better, the vacation rental is seeing better numbers than those of a year ago, but not pre-pandemic .
Adolfo Merás, president of Madrid Aloja, assures that the recovery figures "are very far from those of 2019, but we did notice the reactivation." Merás is optimistic and explains that if the reserves continue like this in September, we could talk about recovery, although he clarifies that in Madrid the season, not being on the coast, is different.
According to Íñigo Vallejo, spokesperson for Milanuncios, in the months of June, July, August and even September, the autonomous communities that will lead these rentals are Andalusia, Valencian Community, Galicia, Catalonia and Murcia. Like Merás, the Milanuncios spokesman also trusts that when the summer ends the demand for tourist rentals will move to other areas. "It is early to predict, but we hope it will hold," he says.
Vallejo explains that Milanuncios has seen how the holiday offer has increased by 175% in the last month and the demand, by 25%. "That vacation rental is being recovered and that light is seen at the end of the tunnel," he points out. Many tourist apartments found it necessary to change their use to residential in 2020.
Data from the National Statistics Institute (INE) reveal that in August 2020 there were a total of 321 496 tourist homes in Spain, with a total of 1,627,377 beds. The most recent information from the INE, corresponding to February, points to a drop of 8.3% in the number of these dwellings, coinciding with a period of much less tourist activity.
However, according to piso.com, this year, 2% of the residential offer in Spain has already changed to tourism. "Supply and demand have been reactivated, because last year was an obligation", explains Íñigo Vallejo.

www.informacion.es
Eddie is an Australian news reporter with over 9 years in the industry and has published on Forbes and tech crunch.