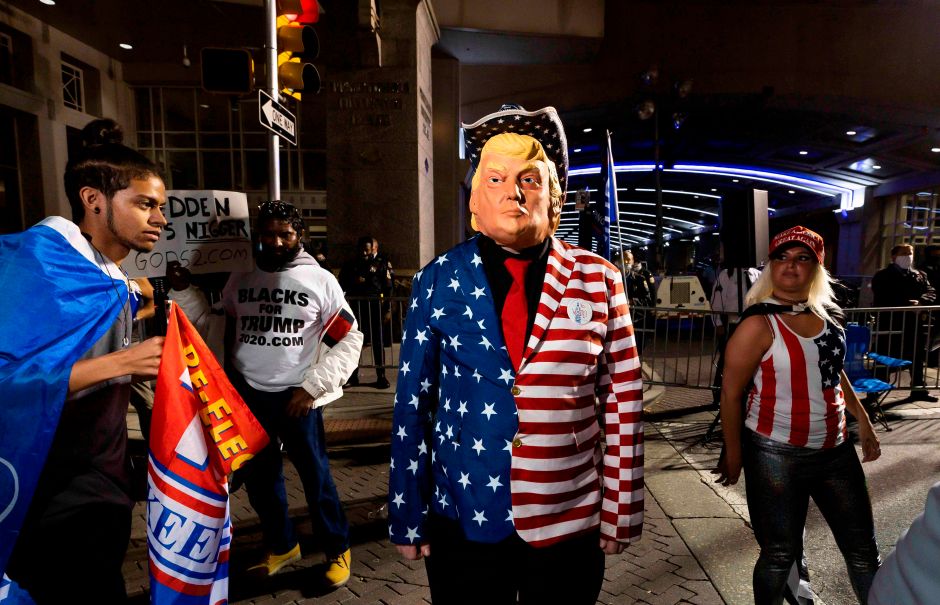 WASHINGTON – El presidente, Donald Trump, denounced this Saturday without evidence that tens of thousands of votes received "illegally" after the closure of the voting centers in Pennsylvania, the most coveted state in the bid for the White House, they "totally and easily" changed the results in favor of their Democratic rival, Joe Biden.
"Tens of thousands of votes were illegally received after 8 pm on Tuesday, election day, totally and easily changing the results in Pennsylvania and other states, "said Trump on his Twitter account.
According to the Republican president, "illegally", he did not allow himself to observe "hundreds of thousands of votes" whose location he did not specify, and he warned that this "would ALSO change the result in numerous states, including Pennsylvania, which all thought was easily won in the election night ".
"Bad things happened during those hours where LEGAL TRANSPARENCY was viciously and crudely not allowed. Tractors blocked the doors and the windows were covered with thick cardboard so that observers could not see inside the counting rooms. BAD THINGS HAPPENED INSIDE. BIG CHANGES HAPPENED! "Trump added, warning that there were long intervals of time when no one could observe.
Trump's message thread, four in total, was later tagged by Twitter, which noted that "some or all of the content shared in this tweet is in dispute and could be misleading about an election or other civic process."
The counting of the votes in Pennsylvania, which grants 20 delegates to the Electoral College, has become a crucial issue in the midst of the tight elections in the United States, in which Trump is staking his re-election.
Biden wrested leadership from Trump on Friday, where Republicans submitted an urgent petition to the Supreme Court to set aside mail-in ballots received after Election Day in an attempt to have them overturned.
The Supreme Court accepted the lawsuit yesterday and ordered the state of Pennsylvania to separate the votes that arrived after election day on November 3, something that state protocols already contemplate.
The day before, the Trump campaign had asked a federal court to stop the counting of all votes in Pennsylvania, an action taken after another lawsuit was filed Wednesday to get Republican observers to more closely monitor the vote count. votes in that state.
A Pennsylvania state court agreed with the president on Thursday and asked that those observers be allowed closer to the tables where the counting is taking place, but the Trump campaign denounced hours later that they were not being granted that access.
This Saturday, Biden continued to lead the count in the key states of Nevada, Georgia, Arizona y Pennsylvania, the latter, the most coveted prize of the elections, which alone could tip the balance in its favor.

eldiariony.com

Digsmak is a news publisher with over 12 years of reporting experiance; and have published in many industry leading publications and news sites.