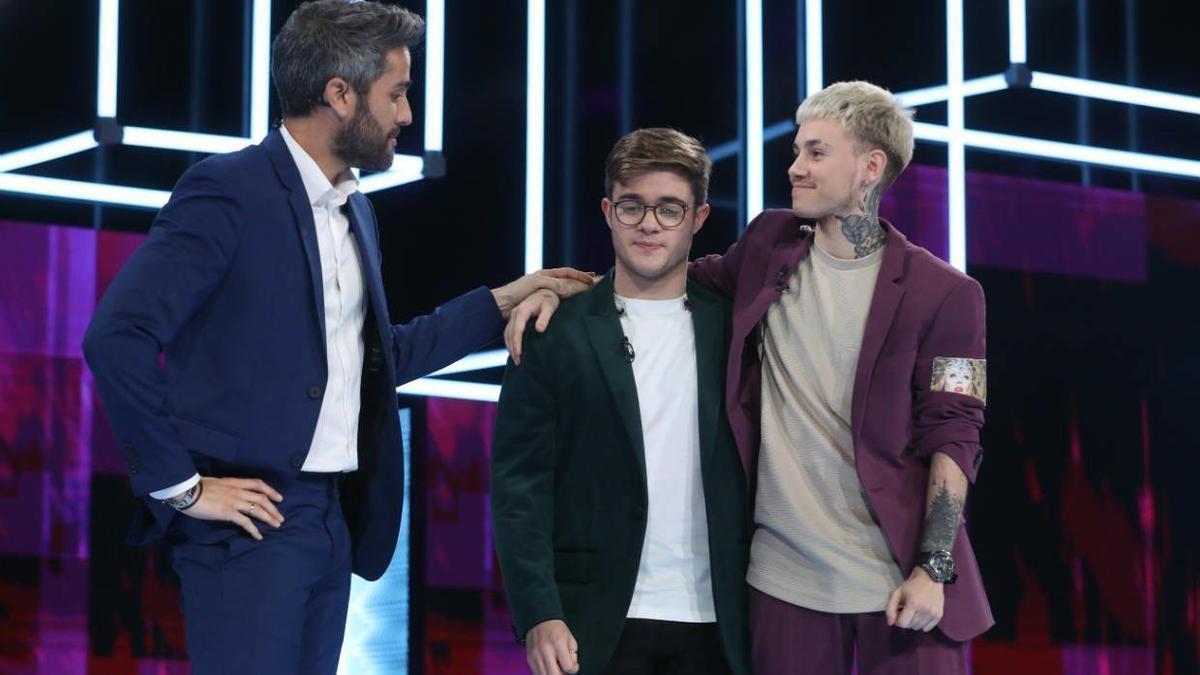 The next Friday 'Triumph operation'will celebrate its twentieth anniversary with a television marathon that will be broadcast on Spanish Television and through YouTube, in which contestants from all editions of a program that when it was born became a social phenomenon will participate.
Fans of the musical contest that premiered on La 1 on October 22, 2001 will be able to relive the best moments with 24 hours of uninterrupted broadcast which will feature numerous testimonies from the great family of 'Operación Triunfo': contestants from all editions, teachers, presenters, members of the jury and other collaborators who will appear throughout the day.
Noemí Galera, casting director of all editions, will be the master of ceremonies for this marathon
This special program dedicated to the most followed musical contest in recent years can be seen live this Friday 22, from 8.30 pm, on the RTVE Play platform and on the YouTube of 'Operación Triunfo'. In addition, RTVE Play will have two hours of exclusive programming, on Saturday from 6.30 pm to 8.30 pm, which will put the finishing touch to this celebration.
Noemí Galera, casting director of all editions, will be the master of ceremonies for this marathon. Each edition of 'OT' will have a block in which there will be guests in person and via video call.
Old editions
In addition, the director of the Academy in the latest editions of the program, produced by RTVE in collaboration with Gestmusic Endemol, will have reinforcements during the night: María Escarmiento and Africa, former contestants, will take over from 'La' Noche Golfa '; Belena Gaynor will act as 'video clip' in 'OT A la carte'; and Tinet Rubira will answer questions from fans of the format.
While the marathon arrives, the followers of the program will be able to see on the RTVE website the editions of the contest broadcast on La 1, presented by Carlos Lozano and Roberto Leal: the 'Operación Triunfo' by Rosa López, David Bisbal, David Bustamante, Chenoa, Manu Tenorio or Verónica… who marked the beginning of everything; "OT 2", with the victory of Ainhoa ​​Cantalapiedra and the success of Beth in Eurovision, among others.
Users now have the first edition of 2001 available, that of those 16 young people who broke the music and television schemes with stellar moments such as 'Two men and a destination', with Àlex Casademunt and David Bustamante; 'Escondidos' by Chenoa and David Bisbal; 'Noches de bohemia', with Nuria Fergó and Manu Tenorio; 'Lady Mermelade', by Verónica, Chenoa and Gisela; or 'It's raining men' or 'Europe's living a celebration', by the winner Rosa López.
Likewise, the RTVE website will echo this anniversary in its different verticals, and will have available the interviews carried out by Noemí Galera on the YouTube channel, with former contestants of the program of the different editions.

www.informacion.es
Eddie is an Australian news reporter with over 9 years in the industry and has published on Forbes and tech crunch.