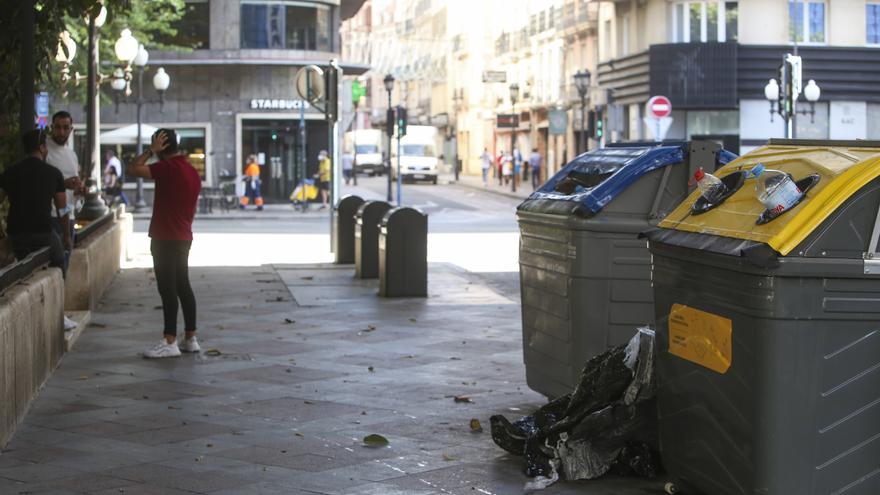 The socialist municipal group will defend an amendment to the entire project of the Local Waste Plan of the bipartisan PP and Citizens, which must be debated in the next session of the Services Commission, prior to the municipal plenary session. «The document, which accumulates several delays, does not comply in form or in substance with the provisions of the regional waste regulations, a situation that exposes Alicante to severe European sanctions if, as the text proposes, the same planning of the collection of waste that has led us to be at the bottom of the Spanish cities, both in cleaning and recycling ", point out the Socialists, critical of the ambition of the municipal government:" The lack of rigor with which it has been carried out carrying out the Plan is no more alarming than the conformism sought by Barcala with this project, since they neither implement truly zoned door-to-door collection systems, nor do they foresee pneumatic collection, nor do they want to give access to composting, among many other deficiencies resulting from their obscene lack of ambition and environmental commitment ", according to the socialist councilor Raúl Ruiz, who explained that "in view of the possibility that Mayor Barcala leans on the extreme right [Vox] to stop the initiative ", the PSOE has also registered 45 partial amendments so that" the resulting text is as less harmful as possible for the city. "
The other amendment to the whole has the signature of United We Can. The coalition demands from the bipartisan a "real commitment" to reach the legal minimums set by the European Union in waste recycling and considers that the "strategy deployed by the bipartisan prioritizes the profit margin of the future concessionaire over reducing the impact of the contamination of our city, something serious and harmful in times of climatic emergency. Councilor Vanessa Romero maintains that the Plan is «obsolete and continuous, since it mortgages the city of Alicante for a minimum of twenty years with a system that is not going to help to reach the recycling levels demanded from the higher authorities ". For his part, the municipal spokesman for United We Can, Xavier López, misses "a firm commitment to reducing waste since the best waste is the one that is not generated."
Among the groups that opted only for partial amendments are Compromís and Vox. The spokesman for the Valencian coalition, Natxo Bellido, assures that "the plan must be the strategy to radically change the way we treat and manage our urban waste" so that his proposals are in line with "increasing waste policies. waste reduction to the necessary dissemination, awareness and communication of this change in the model that we have to make to the entire population and introduce measures such as door-to-door collection in certain neighborhoods ».
Finally, Vox calls for more containers for pruning remains in rural areas, to stop the reduction of gray containers "since they are where most citizens deposit their household waste", for its part to increase the bins of Alicante, in addition to promoting awareness campaigns to "eliminate the waste of sanitary napkins and other waste down the toilet".
From the bipartite they have not presented any amendment, as is sometimes done to adjust some detail in the document.

www.informacion.es
Eddie is an Australian news reporter with over 9 years in the industry and has published on Forbes and tech crunch.