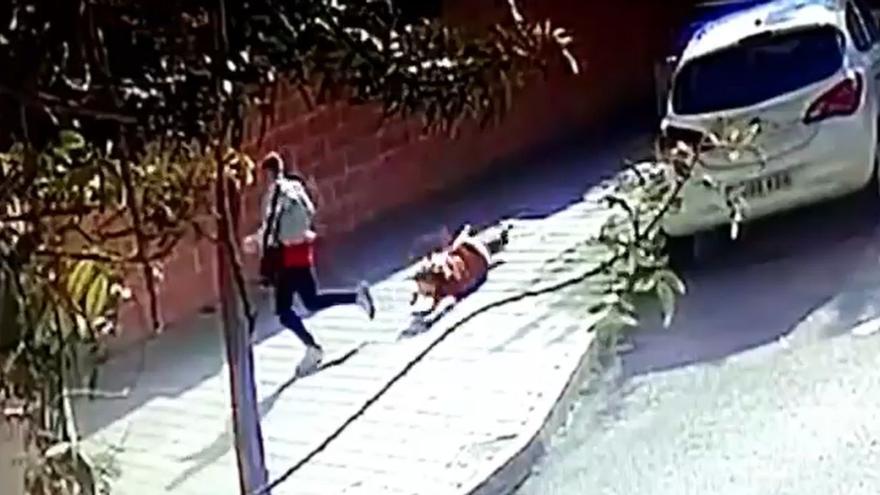 The National Police has arrested two perpetrators of four crimes of robbery with violence and intimidation directed at elderly elderly using the pull method.
According to police sources, those arrested, who come from Madrid and had settled in the city in the last month, always acted in the same neighborhood and chose women between 71 and 76 years old who walked alone to violently assault them, one of the victims was thrown to the ground, hitting her head on the pavement and losing consciousness.
The arrest occurred five days after the first crime, when the agents of the Northern District Police Station detected that the illegal acts occurred with the same characteristics and in the same area and decided to investigate in that neighborhood, suspecting that the detainees could reside there.
Police agents affirm that the detainees were identified thanks to the recording cameras of some establishments and the statements of the injured parties and eyewitnesses. At the time of the arrest, those arrested were in a vigilant attitude and partially hidden on a stairway in a parking lot near the place of the first robbery, so the police decided arrest them right then and there.
The National Police assures that after obtaining a judicial authorization, several agents carried out the search in the room rented in the north of the city where documentation and bank cards were found of one of the victims. They also located a mobile phone in an establishment that was sold the same day of the facts by one of the authors.
According to the investigations, those arrested came from Madrid and traveled to other cities for short periods of time to commit other crimes, thus making it difficult for the police authorities to identify them. The investigation is still open to find out if they have committed similar illicit activities in other parts of the country.
The detainees, aged 18 and 21, who were charged with a total of four robberies with violence and intimidation, were placed at the disposal of the Alicante Court of Instruction, decreeing his immediate admission to prison provisional.
The "pull" method
In this criminal modality, the perpetrator selects elderly victims for their vulnerability, and assaults them from behind when they are alone unexpectedly to rip off their handbag or jewelry. The violence with which the aggressor acts causes them to fall to the ground, sometimes causing them serious physical injuries, in addition to other psychological consequences that are difficult to reverse, such as the fear of going out alone and a constant feeling of insecurity.

www.informacion.es
Eddie is an Australian news reporter with over 9 years in the industry and has published on Forbes and tech crunch.