Those who have decided to visit the Christie's auction house in London during the month of June will have found an exhibition worthy of a museum or of the best shopping street in any capital. Dozens of Hermès bags shared space with suitcases from Louis Vuitton, delicate hand-painted coats from Marni, clutches from Chanel and even a pair of Air Jordan sneakers from Nike in collaboration with Dior, sold for more than 8,000 euros. But the protagonists were 53 garments (plus two mannequins), most of them long sequined dresses, hand-embroidered, by designer L'Wren Scott. They were the ones that filled the first and main room of the exhibition space. A sample of the designer's legacy that has been put up for auction and sold with great success during the last month and until July 1.
Scott was born in the United States and died in March 2014, committing suicide at his home in New York. For eight years he breathed illusion and life into his eponymous brand, whose last show in London (a month earlier) he canceled and which just a year after his death disappeared. Born in deep America and made herself thanks to her work as a model since her youth for big brands like Chanel or Mugler, she was always a strong and independent woman who wanted to support herself. She hated being labeled "girlfriend of," a label she frequently carried for having been Mick Jagger's partner for nearly 15 years.
These days she is remembered with this exhibition and sale, of a charitable nature: the proceeds will help young talents from the world of fashion in a scholarship with the name of Scott at the prestigious Central Saint Martins school, as explained by Jagger himself. Both in London and on the internet (where the walk through the room has also been possible online), whoever wanted to have been able to buy a dress worn by Nicole Kidman, Penelope Cruz, Daphne Guinness, Sarah Jessica Parker, Olivia Munn, Tina Fey, Amy Adams or Madonna. And the concept "whoever wants" fits much more than "whoever can." The clothes of the stars have been able to be bought from just 300 pounds (less than 350 euros), and several of them have closed their prices at 400, 800 or a thousand pounds, between 500 and 1,200 euros. A surprisingly low price for a luxury fashion brand, from a famous designer whose brand no longer exists – that is, without further production – and for garments that have worn big stars. However, other garments have stood out. In particular, two Mick Jagger jackets that have been sold for almost 150,000 euros, a kimono-suit worn by Scott herself that sold for almost 38,000 euros, a Madonna dress for 72,000 euros, another feathered that Naomi Campbell wore for 11,600 and five that Nicole Kidman wore and that together have exceeded 43,000 euros. Even the mannequins have been a success: they have been sold for no less than 3,800 and 5,000 euros. In total, the auction has raised 426,000 euros.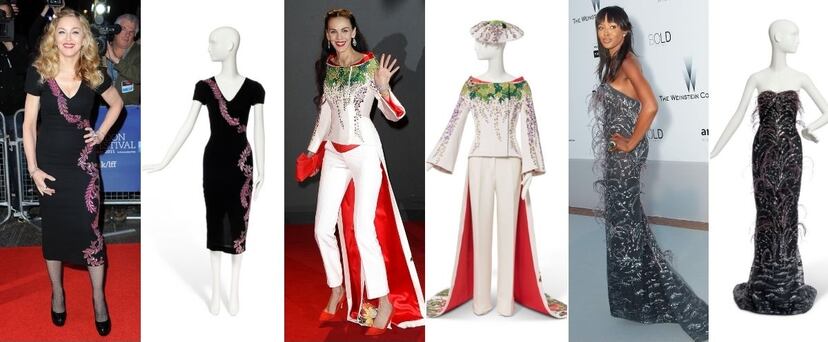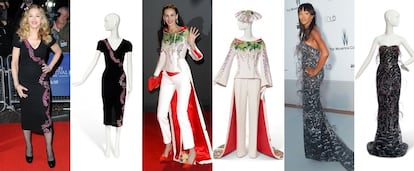 The sale seems to show that the legacy of L'Wren Scott has not lost in these years that shine, that spark that characterized it and placed it in the best cabinets in the world. During the past decade, the Utah designer managed to place her models at parties, premieres and galas such as the Golden Globes or the Oscars. Its classic glamor, with marked mermaid cuts, many sequins and glitter everywhere convinced the stars and their stylists. "She was incredibly talented," Penelope Cruz said of her in statements to Christie's auction house on the occasion of the sale. "He created many unique pieces that I wore to premieres and at the Oscars," he explains about the designer, whom he met when he was a stylist and with whom he immediately connected. In fact, the dress that the Spanish woman wore at those awards in February 2011, and that closed the parade called Serengeti Sunset (Sunset in the Serengeti) of the creator has been one of the most expensive of the auction. It was estimated that it would sell for between 900 and 1,400 euros and managed to exceed 4,000. El dorado, long to the feet, which led to the premiere of Skyfall together with Javier Bardem, he has touched 3,000.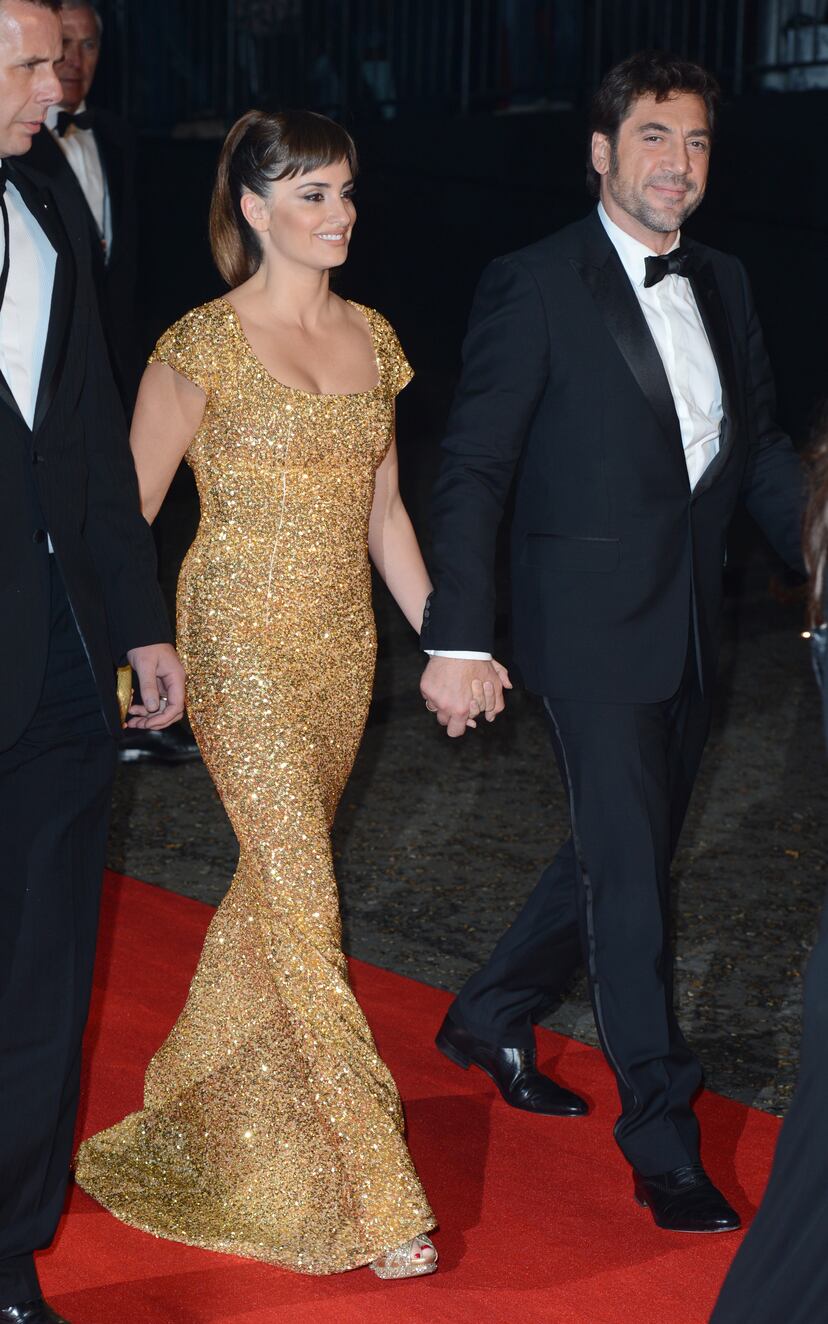 Before becoming a star designer of the golden Hollywood, L'Wren was a stylist in Hollywood and worked for photographers such as Helmut Newton or Herb Ritts. And, before that, model, a profession to which her more than 190 centimeters tall catapulted her. "I was amazed by that very tall and feminine girl," says Naomi Campbell, also for Christie's, who met her at the age of 16 at a Thierry Mugler show in Paris and who later counted on her as a stylist and designer. "He had a huge heart," he says. "There will never be another like it." Repeating compliments from a multitude of friends, such as fashion critic Cathy Horyn, who wrote her obituary in The New York Times and this time the sale catalog and that he has remembered her as discreet, hilarious and a great friend.
When that stage of working for others with other people's designs burned out, Scott wanted to create his own. She already had her client portfolio: many friends and, of them, many famous ones. But above all herself, who had a hard time finding the exact piece she wanted to wear and which was the first model of her firm. In addition, he reflected that he had nothing to lose by trying that profession, and that if he did not try, he would not stop thinking what would have happened to her and her possible brand. That is why she launched herself into design and the first to bet on her on a red carpet was Nicole Kidman, one of her best ambassadors, who wore a dress of hers in 2006 in Rome, now sold for almost 9,500 euros. Kidman told a magazine in 2011 that they were good friends and that the creator knew how to empower the body so that the wearer felt "sexy and sophisticated." Also, remember that they had a similar physical constitution, which allowed him to get to know his body and what was good for him. Up to 11 pieces of the Australian have been up for auction. All of those 11 and the other 44 come from an individual vendor who has not been identified.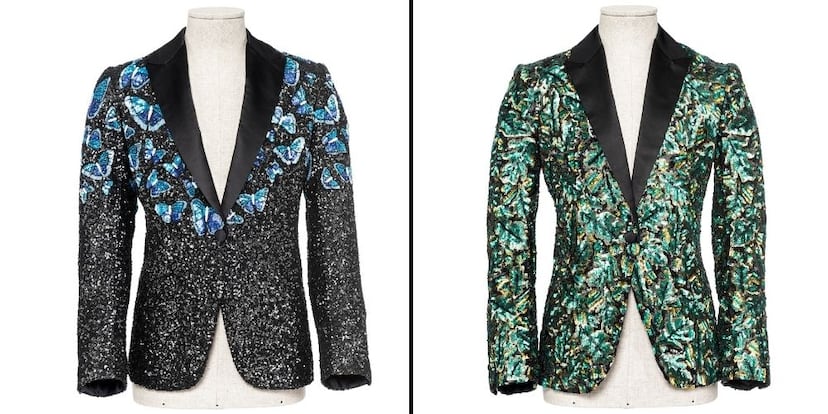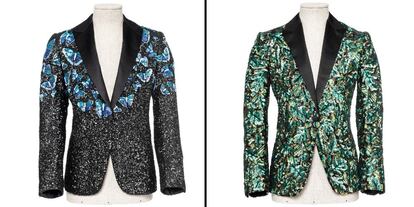 Art, travel (Africa or Los Angeles, where he lived for years, were his inspirations), architecture and the woman's body were key in his way of seeing fashion and dressing his clients. "This sale is a celebration of L'Wren's outstanding work and a wonderful opportunity for the public to see and enjoy his creations," explained Mick Jagger. He also dressed in jackets designed just for him. In fact, two of them, comfortable, but at the same time loaded with sequins, have been sold. One, black and blue with butterflies, he wore in the summer of 2013 at a concert in Hyde Park and as a tribute to the late Brian Jones, musician of the Stones; the other, green and imitating camouflage clothing, he wore at Glastonbury in 2013 in front of 135,000 spectators. Both have been the pieces with the highest starting price and, finally, the most expensive: 70,000 and 73,000 euros, respectively. Iconic pieces, but not the only ones or the most remembered. L'Wren Scott has managed, seven years after his death, that the figure of Jagger does not overshadow his brilliant legacy.

elpais.com
Eddie is an Australian news reporter with over 9 years in the industry and has published on Forbes and tech crunch.