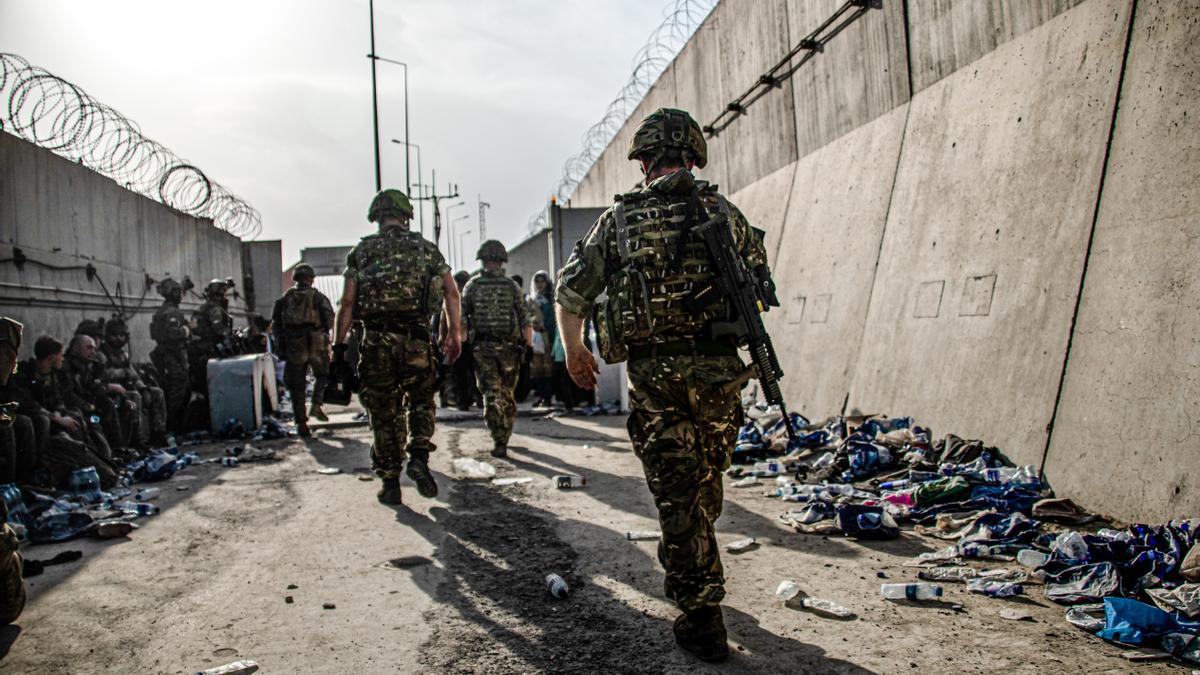 The staff of the Foreign Office in Kabul was left at the premises from the British embassy in Afghanistan Compromising documents with personal data of Afghan collaborators and resumes of citizens of the country applying for employment in the legation, taken over by the Taliban, according to The Times.
Those confidential documents that They identified seven Afghans They were found by a journalist from the aforementioned newspaper last Tuesday while militants of the Taliban regime patrolled the vicinity of the building.
According to the newspaper in an exclusive, phone calls made to the phone numbers included in those papers revealed that some Afghan employees and their family members were still stuck on the wrong side from the perimeter of the Kabul airport walls, days after his personal data was found, abandoned by British workers in the rush to leave the legation on the 15th.
The newspaper notes that taken by surprise by the capture of Kabul at the hands of the Taliban regime, Brits working for the embassy did not abide by protocols They contemplate the destruction of all compromising information on their local Afghan staff.
Between those documents include the name and address of a prominent member of the embassy staff in Kabul, other workers and their personal contact details and the resumes and addresses of applicants for interpreting jobs.
The Times made calls to some of those phone numbers included in the abandoned documents and saw that some people listed had already been evacuated to the UK in recent days but that others who worked for the embassy had been left behind.
Among them, three Afghan employees of the British legation and eight relatives, including five children, who were stuck among the people who could not access the British sector installed at Kabul airport.
The Times points out that after several exchanges with top-level Foreign Office personnel inside Hamid Karzai airport, the rescue of these individuals could be coordinated.
Nevertheless, the fate of at least two job seekers for interpreter positions with the British, whose personal data were exposed in the legation of the United Kingdom in Kabul, still unknown.
The Foreign Office indicated last night that "during the departure of the British embassy, ​​every effort was made to destroy sensitive material" and thanked The Times for sharing the information to help them "to save three families."
The United Kingdom is already finalizing its evacuation operations in Afghanistan and will no longer call more people to the Kabul airport to leave the country, as confirmed on Friday by the British Minister of Defense, Ben Wallace.

www.informacion.es
Eddie is an Australian news reporter with over 9 years in the industry and has published on Forbes and tech crunch.