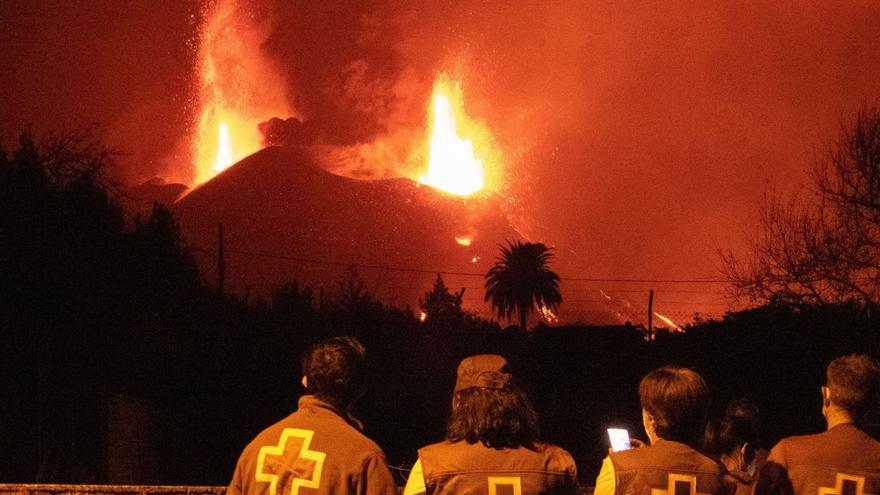 Saving the distances, tourists who visit the volcano act in a similar way: the important thing is to contemplate an unusual fact of nature that they will be able to remember all their lives. Surely they will have collected in hundreds of photos and videos the incidents of the explosions and the route of the lava. They will have waited for dusk so that everything is more spectacular between the light of the fire and the darkness. But before they could have read that classic work, considered among the 100 best novels written in English: Under the Volcano by Malcolm Lowry, published in 1947, where the human relationships of love, jealousy and hatred are analyzed. The former English consul, Geoffrey Firmin, an alcoholic and embittered by his wife's infidelities with his stepbrother, navigates a permanent melancholy with the conviction that he has no other way out than death. He does not believe that society has a solution for many revolutionary theories that propose it. He seeks only his own identity, knowing himself to be a lonely being, while he reflects on the absurdity of existence in that Mexican city of Cuernavaca where, in the distance, a temporarily extinguished volcano rises. "I see myself as all mankind in mirrors, babbling of love while at this back rise horrors." From his own condition, Lowry is capable of transmitting the tragedy of the human being from his continuous alcoholism of tequila and mezcal. Like most novelists, he creates his fiction from his life experience. Time occupies the main space because it tries to capture the flow of an ever-changing reality, where the writer is always a traveler, although in his novel he condenses time into short periods and in them he recalls some of his previous lives, as in the case of Joyce's Ulysses. The past conditions us permanently, we find ourselves trapped in it and many times it becomes hell when we remember it. This novel, which had four manuscripts before being published, takes place throughout November 2, 1938, in twelve chapters, beginning where it ends.
The volcano is still, but its silence is temporary, at any moment it can explode as it happens in the lives of all of us. That is the metaphor of his work: nothing is permanent and when we least expect it uncontrollable movements arise that take us back to our past, which is never the same. And it is useless to blame external factors when they explode inadvertently. Luckily, no political leader has thought to blame the government or the opposition for the volcano eruption of La Palma, but everything will go away, as the Italian saying: "piove, porco governo." In reality, Bajo el Volcán reflects the struggle of oneself for his life, with his own ghosts, of his fight against himself, against his dreams and disappointments, against heartbreak, with the obsession to be free. Because the end all ends in a hell that never leaves, in a war that after which there is the useless reflection of a better world, but that fate will lead to another conflagration, more terrible if possible, and so on in a ineluctable process. Lowry seemed to like failure, even when he achieved success with his novel. His biographer, Douglas Day, says that he lived bitterly over the smallness of his penis and that he was intensely loved by his two women, with whom he lived, and by others whom he captivated. But one always yearns for what is lacking and that is why, perhaps, it is good to remember the words of the Brazilian writer Machado de Assís: «I am a deceased writer, not in the sense of someone who has written and now has died, but in the sense of one who has died and is now writing.
The inhabitants of La Palma who have lost everything, and despite the help they are given, only the memory remains and it is impossible for them to go back to those lives they had with their joys and tragedies. It is not easy to start from scratch when you have a story, even if it is as banal as Eichmann's. In Lowry's poem to Rilke and Yeats, he says, "Help me write. Show me the doors where the orders are "or in Without the nighted wyvern (Without the night dragon):" Our ideal life contains a tavern where man can sit and talk or just think. " They will still hold a festival on La Palma to raise money with all the entertainment and Perón will find Evita again as in the San Juan earthquake.

www.informacion.es
Eddie is an Australian news reporter with over 9 years in the industry and has published on Forbes and tech crunch.