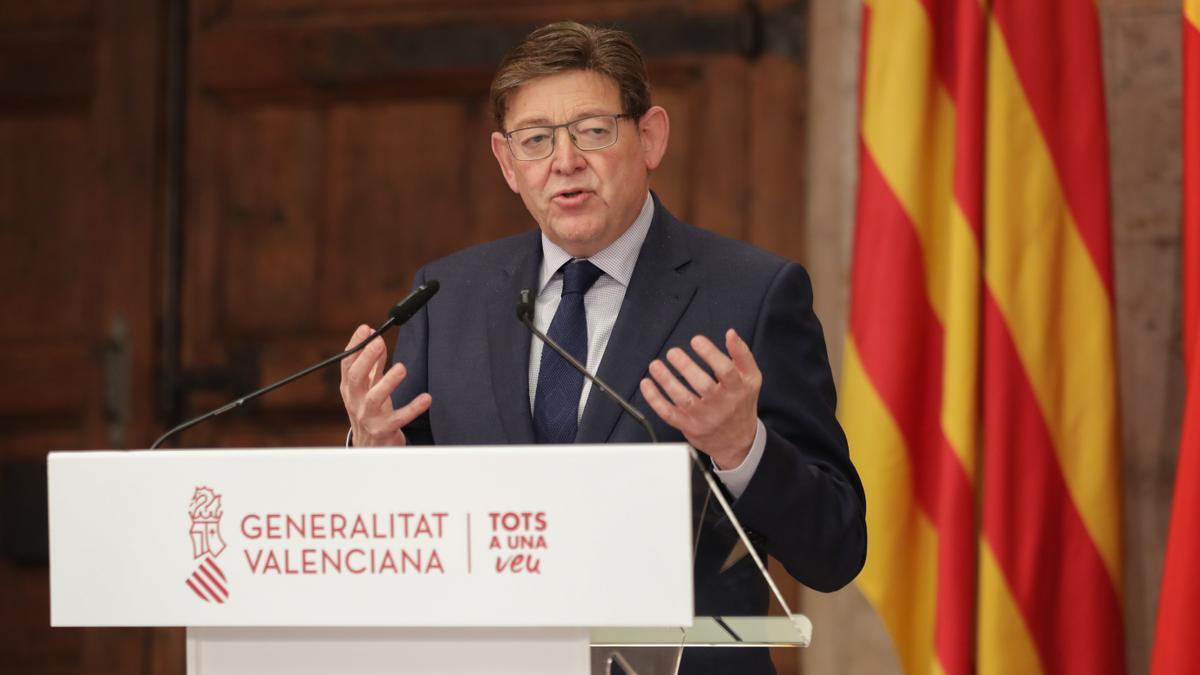 The President of the Generalitat, Ximo Puig, has advocated for social dialogue to promote a stable framework of labor relations that it continues to guarantee the quality of employment that is created in the Valencian Community.
This has been indicated after presiding over the signing act, by the unions CCOO-PV and UGT-PV and the Business Confederation of the Valencian Community (CEV), of the agreement on specific matters for the improvement of the economy and employment of the Valencian Community.
By virtue of this agreement, the Generalitat will be encouraged to introduce labor clauses in its contracts with private companies that guarantee stability and quality of employment and, at the same time, an orderly attendance in the calls that are made for this purpose.
The president has remarked that social dialogue "is an end in itself", which allows us to deepen democracy and that, at times like the present, with the crisis caused by the covid-19 pandemic, it places society in the better conditions to achieve recovery.
The head of the Consell has also pointed out that the ability to reach agreements demonstrated both by the autonomous administration and by social agents generates an "extraordinary reputation", which can be seen in the trust that large companies are placing in the Valencian Community.
Puig has underlined the need to "guarantee security scenarios"for workers and" healthy competition "between companies such as the one that, as indicated, fosters the agreement signed in the Palau by the president of the CEV, Salvador Navarro, and the general secretaries of CCOO-PV, Juan Cruz, and Ismael Sáez from UGT-PV.
"We all have to have the clear rules", has indicated the president, for whom the economic recovery can not go through the wage devaluation, because this would imply – he added – having a" stingy, short-term and myopic vision. "
The agreement has been presented by the general director of Coordination of Social Dialogue, Zulima Pérez, who has stressed that the Consell will always be "on the side of the agreement" and of "progress in rights and recognition" for workers.
Through said agreement, the signatory parties express the will that the Generalitat introduce in its announcements of the tender and, specifically, in the particular administrative clauses the labor clauses that guarantee the stability and quality of employment, within the respect for labor standards, as a development of Law 18/2018, of the Generalitat, for the Promotion of Social Responsibility.
The event was also attended by the Minister of Finance and Economic Model, Vicent Soler; the Minister of Sustainable Economy, Productive Sectors, Trade and Labor, Rafa Climent, and the Minister of Participation, Transparency, Cooperation and Democratic Quality, Rosa Pérez Garijo.

www.informacion.es
Eddie is an Australian news reporter with over 9 years in the industry and has published on Forbes and tech crunch.