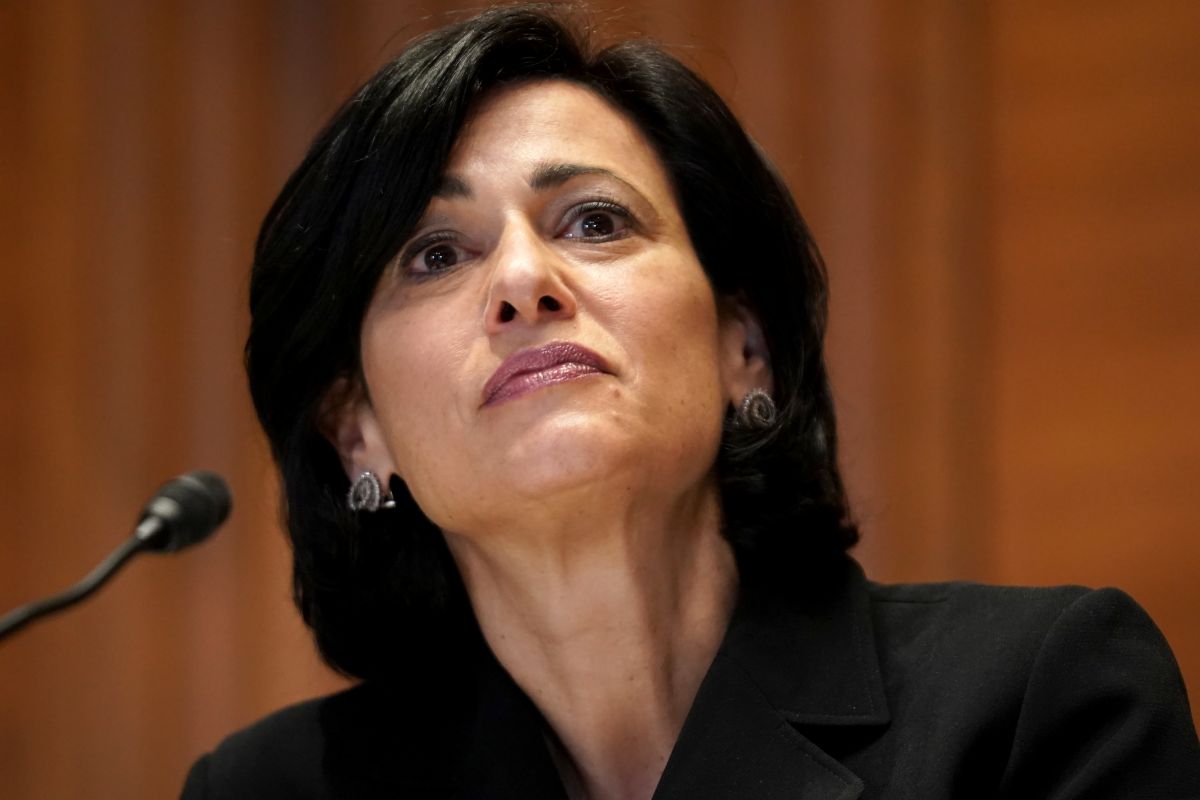 Foto:
Greg Nash-Pool/ / Getty Images
With the intention that more people in the United States get vaccinated against the coronavirus or complete the immunization schedule for the vaccine to be fully effective, this Friday the Centers for Disease Control and Detection (CDC, for its acronym in English) released the result of 3 new studies that would prove, once again, the importance of getting vaccinated against Covid-19.
The pandemic does not seem to give truce in the United States when different factors are combined, such as the relaxation of sanitary measures, the refusal of millions of inhabitants to be vaccinated as well as the emergence of new variants.
On the subject, one of the investigations reported by the CDC focused on examining more than 600,000 people who contracted Covid in 13 different states between the months of April and July 2021, which represent approximately a quarter of the country's population. . He concluded that those who had not been fully vaccinated were more susceptible to contracting and dying from the virus.
In number, The unvaccinated are 4.5 times more likely to be infected than vaccinated people, 10 times more likely to be hospitalized, and 11 times more likely to die from Covid-19.
The second study was based on the analysis of about 32,000 patients seen in hospitals, clinics and emergency departments in 9 US states between June and early August and also focused on the protection provided by vaccines, discovering that these significantly help the risk of having to be hospitalized or die from the coronavirus, no matter if you got sick from the Delta variant, Although this does cause a reduction in the effectiveness of vaccines from 91% to 78%, a percentage that health experts assure is still important and quite high.
Patients who had received the complete Moderna vaccine regimen were found to be 95% protected against hospitalization due to COVID-19, while in the case of those vaccinated with Pfizer that percentage was 80%, and in Johnson's & Johnson, 60%.
The analysis also indicates that Moderna's vaccine is slightly more effective in preventing hospitalizations compared to Pfizer-BioNTech and Johnson & Johnson (Janssen).
This conclusion was also reached by an investigation carried out in 5 Veterans Affairs Medical Centers, which found that protection against hospitalization decreased with age, to 80% for those over 66 years of age, compared to 95% for adults from 18 to 64 years old. A second study found that the effectiveness of the vaccine was decreased in 75-year-olds, but this is not to say that it is useless.
"As we have shown, study after study, vaccination works," stated Dr. Rochelle Walensky, director of the CDC, at a Covid-19 briefing given at the White House this day.
"What I want to reiterate here is that still more than 90% of the people who are in the hospital are not vaccinated," added Walensky, thus inviting all those who have not yet done so to get vaccinated.
It may interest you:
Republicans threaten to block Biden orders for mandatory vaccination of 100 million people against coronavirus
"I shouldn't have waited to get vaccinated": The last VIDEO of a tiktoker before dying of COVID
If you got COVID, in the US you won't be able to know which variant made you sick

eldiariony.com
Eddie is an Australian news reporter with over 9 years in the industry and has published on Forbes and tech crunch.